Are you a victim of negligent cosmetic surgery? Contact our Personal Injury team today

Although we may choose to pay privately to undergo some medical procedures, we are still entitled to expect the highest standards of care from those providing our treatment. Private hospitals and their surgeons must offer a service meeting the standards required in the National Health Service.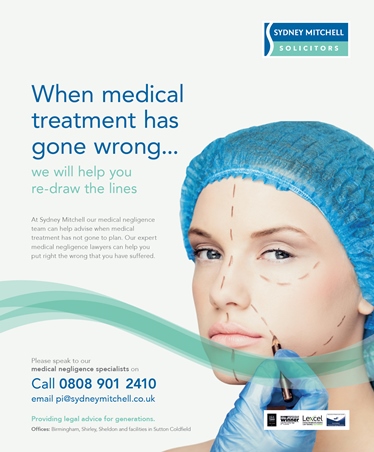 We have a sensitive team on hand to offer specialist advice to victims of negligent cosmetic surgery. Our experience covers all types of elective surgery including (but not limited to):
Breast surgery
Nose surgery
Facelift surgery
Dental implants
Ear-reshaping
Eyelid surgery
Liposuction
Tummy tuck procedures
What can I claim for?
If you are unhappy with the result of your surgery, you may be able to claim compensation for:
the distress caused by an unacceptable cosmetic result;
the cost of any revision surgery required;
reimbursement of the cost of the original surgery.
Contact us online now or call 0808 166 8798 for specialist advice.