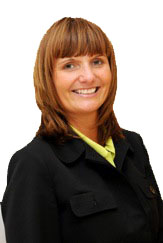 Leanne Schneider-Rose, Partner. 

Contact Direct on 0121 698 2211

l.schneider-rose@sydneymitchell.co.uk
Recent statistics show a rise in the number of directors being disqualified simply because the government has been calling for tougher sanctions on directors.  A director can be disqualified for between 2 to 15 years and the current average ban is just over 6 years.
The most common ground for disqualification is following company insolvency where a director's conduct is considered to have been such that it makes him/her unfit to be a director moving forward.
Most directors disqualification orders are dealt with by an Undertaking being given by the director without the need to go to court and incurring the expense of the same.
It is possible that the amount of disqualification proceedings being taken by the Secretary of State will continue to increase, in particular with new proposed changes expected in April 2016.  These changes will allow the Secretary of State to apply for a compensation order to be made against disqualified directors where the misconduct has caused identifiable loss to creditors.  Furthermore the time period within which the Secretary of State will have to consider such action against directors is likely to rise from the current period of 2 years, following the Company's insolvency, to 3 years.
Some "dos" and "don'ts" when threatened with a director's disqualification claim
Do
Speak to a solicitor immediately; a solicitor can assist you with completing any questionnaires that the Insolvency Service asks you to complete and attend any meetings with you.
Ask for copies of any books and records of the company if you require them to help you refresh your memory of what went on; you may no longer be in possession of the books and records but that does not mean that you are not entitled to see them.
Ask for a copy of the Insolvency Service's draft evidence; you are entitled to see the claim against you.
Don't
Ignore letters from the Insolvency Service; if you do not cooperate with them you will not be able to put your side of the story forward and this lack of cooperation at the outset will go against you in terms of the length of any disqualification order that they might seek.
Feel pressured to give an immediate response.  Whilst you must respond you should ensure that you respond having regard to any relevant documents and having taken legal advice.
It is also important to note that if a disqualification order is inevitable and depending upon the circumstances of the insolvency of the company it is possible, with the consent of the secretary of state and the leave of the court, to continue to act as a director in another company.  Leanne Schneider–Rose has experience of making applications to court for leave to act as a director of a company.
Directors and their Duties - video help and advice
Leanne talks about the directors and their duties -  click to listen to the video.
If you require assistance with a directors disqualification claim then contact Leanne Schneider-Rose on 0121 698 2200 for an initial free no obligation consultation.
Document Images: