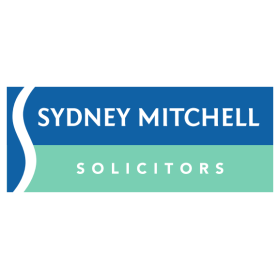 Sydney Mitchell is recognised in the Top Tier of the Legal 500 and 'punches above its weight' for contentious and non-contentious matters. The firm is recognised for thoroughness and good commercial approach to cases.
Sydney Mitchell has again been recognised as a Tier 1 firm for its Contentious Wills and Probate work; handling a variety of high-value complex cases.
In total the firm has obtained recommendations in 13 areas of legal practice; Contentious Probate, Commercial Litigation, Debt Recovery, Insolvency and Corporate Recovery, Employment, Clinical Negligence, Personal Injury, Professional Negligence, Family, Personal Tax, Trusts and Probate, Health, Commercial Property and Property Litigation.
The firm's clients have made some excellent comments on the work undertaken by the legal teams.
Div Singh, Senior Partner, Sydney Mitchell commented:
We have an excellent result again this year with the firm maintaining its ranking in Tier 1 for our Contentious Probate work.

We were especially pleased for some of our young solicitors Hayley–Jo Lockley and Preena Lal who have been recognised for their hard work and dedication. Our clients and referrers have made fantastic comments on the work we have undertaken including…

'One of the strongest of the smaller city centre firms in commercial litigation'; 'experienced and sensible with sound judgement and a particular skill at negotiating very good deals…; 'superstar and a joy to work with'; 'very tenacious …' 'attention to detail and thorough approach'.

What more can you ask for than recommendations from your clients for the excellent service received for work undertaken by our legal teams.
The joint heads of the Dispute Resolution team, Dean Parnell and Kamal Majevadia were recognised for their high-value and complex claims undertaken with Dean recognised for his "technical knowledge that is second to none and is a solicitor you would want on your side' and Kamal '… is very thorough and applies a good commercial approach to his cases'.'
Leading Midlands Law firm Sydney Mitchell is ranked in 13 Legal 500 categories and has won Birmingham Law Firm of the Year 4 times in the last 9 years.
A full breakdown of the Sydney Mitchell recommendations and comments on Legal 500 are shown below.
West Midlands: Dispute resolution
Commercial litigation: Birmingham
Commercial litigation: Birmingham - ranked: tier 3
Sydney Mitchell LLP
Sydney Mitchell LLP is 'one of the strongest of the smaller city centre firms in commercial litigation', and thrives under the leadership of Dean Parnell, who is 'very experienced and sensible, with sound judgement and a particular skill at negotiating very good deals for his clients'. Parnell is an experienced mediator and is also qualified to act as a supervising solicitor for search orders. The practice represented clients in a number of multimillion-pound claims and noted an increase in injunctive relief, SWAP claims, shareholder disputes and civil fraud. Kamal Majevadia, who co-heads the team with Parnell, has 'good technical knowledge and is particularly good at insolvency, restructuring and financial professional negligence cases'.
Debt recovery
Debt recovery - ranked: tier 3
Sydney Mitchell LLP (Birmingham)
Sydney Mitchell LLP's 'very efficient' team has a 'light touch' and is led by Kamal Majevadia, who is 'adept at spotting the wood for the trees and combines this with a user-friendly sense of humour for very experienced officeholders such as liquidators, who are his staple clients'. Majevadia's recent caseload includes acting on behalf of the administrators of Blakemores in relation to the collection of several large debts from former clients. Another name to note is insolvency specialist Leanne Schneider-Rose, who leads on debt recovery matters for business lenders such as AIB Group (UK) and West Bromwich Commercial. The practice also acts for secondary lenders on mortgage repossessions.
West Midlands: Finance
Insolvency and corporate recovery
Insolvency and corporate recovery - ranked: tier 3
Sydney Mitchell LLP (Birmingham)
Sydney Mitchell LLP's practice offers 'exceptional value for money' and is also noted for its ability to 'quickly grasp the instruction and work with the officeholder to implement (and refine as necessary) the strategy'. Practice head Leanne Schneider-Rose has a loyal following of lenders and insolvency practitioners, such as AIB Group and Smith & Williamson, and wins praise for her 'attention to detail and thorough approach'. In one example, Schneider-Rose acted for a bankrupt in the Court of Appeal in a claim against receivers for breach of duty regarding a property owned by the bankrupt.
West Midlands: Human resources
Employment
Sydney Mitchell LLP (Birmingham)
Sydney Mitchell LLP's diverse practice 'punches above its weight'. The practice acts for employers and individuals in contentious and non-contentious matters, and Birmingham-based team head Dean Parnell attracts praise for his ability to 'focus on solutions rather than conflict for the sake of it'. He represented an individual in a complex disability discrimination and victimisation claim against their employer, as well as a shareholder who was dismissed on the grounds of gross misconduct following a health and safety audit. Jade Linton is 'a superstar and a joy to work with'; she acted for an individual in sexual harassment and sex discrimination claims under the Equality Act 2010, which was complicated by the fact the claimant and respondent had previously been in a relationship. She also handled a whistleblowing claim brought by a high-ranked executive whose employment was terminated due to suspicions of fraudulent activity. Associate Tina Chander left the firm to join Wright Hassall LLP.
West Midlands: Insurance
Clinical negligence: claimant
Clinical negligence: claimant - ranked: tier 3
Sydney Mitchell LLP (Birmingham)
Sydney Mitchell LLP is 'a small firm that really punches above its weight', and clients rate it for 'having the skills and knowledge to handle a vast array of negligence and personal injury matters'. Mike Sutton leads the clinical negligence practice; he 'has an excellent manner with clients' and his experience 'allows him to focus on the key issues in the early stages of a case'. Sutton is representing the wife of a man who died of a pulmonary embolism following the hospital's alleged failure to appropriately treat him during the post-operative recovery period. Stephen Jesson acted for a claimant seeking compensation in light of the alleged delay in diagnosis of cancer, and is acting in a group claim filed against a consultant urological surgeon for alleged improper treatment of prostate cancer.
Stephen Jesson - Sydney Mitchell LLP
Personal injury: claimant
Personal injury: claimant - ranked: tier 3
Sydney Mitchell LLP (Birmingham)
Sydney Mitchell LLP acts for local clients on a wide range of personal injury work – much of which consists of multi-track claims – and 'has a strong reputation in the West Midlands'. Team leader and 'very tenacious lawyer' Mike Sutton 'does not shy away from difficult, complicated or messy cases'; he recently represented a man who suffered career-ending injuries following an accident at work, and acted on behalf of the family and financial dependents of a man killed by careless driving. Other key names include Stephen Jesson, who assisted an elderly client in her claim against a restaurant which allegedly failed to provide the duty owed by the manager to a disabled customer.
Professional negligence
Professional negligence - ranked: tier 4
Sydney Mitchell LLP (Birmingham)
Sydney Mitchell LLP handles high-value and complex claims regarding property and banking issues for clients such as Hertford Solutions and West Bromwich Building Society. The 'commercially astute' Dean Parnell has 'technical knowledge that is second to none and is a solicitor you would want on your side'. He leads the practice with Kamal Majevadia, who is singled out for insolvency, restructuring and financial cases. Assistant solicitor Sundeep Bilkhu supports the partners with regards to negligence claims against solicitors and construction professionals, and recently represented a professional client in a case against his governing body for allegedly failing to adequately represent him in court resulting in significant liability costs. The 'hardworking and responsive' Preena Lal is also recommended.
West Midlands: Private client
Contentious trusts and probate
Contentious trusts and probate - ranked: tier 1
Sydney Mitchell LLP (Birmingham)
Sydney Mitchell LLP's contentious trusts and probate team is based in Shirley and demonstrates 'sound knowledge of the law, which it applies for the practical benefit of the client'. The team, led by Kamal Majevadia (who 'is very thorough and applies a good commercial approach to his cases') handled an Inheritance Act dispute in which a significant portion of the assets was held overseas. Solicitor Hayley-Jo Lockley supported the team in obtaining a grant of probate, forcing the removal of caveat and removing an individual from the deceased's property, and led on the advice on the recovery of monies due to a client as per the deceased's will. Tracy Creed is also a key contact.
Family: Birmingham
Sydney Mitchell LLP
At Sydney Mitchell LLP, Karen Moores leads the firm's family team alongside Mauro Vinti, who works out of the Shirley office. The partners are supported by legal executive Jayne Gregg, who is 'very positive and firm with her advice'. Recently, the team represented clients in the Birmingham family court in connection with financial remedy and child arrangement proceedings. Solicitor Teresa Mannion joined the firm in Shirley from Alsters Kelley LLP...
Personal tax, trusts and probate
Personal tax, trusts and probate - ranked: tier 2
Sydney Mitchell LLP (Birmingham)
Sydney Mitchell LLP's clients find the wills, trusts and probate team, led by Tracy Creed, to be 'extremely professional and efficient in all engagements and dealings'. The practice has substantial experience acting on behalf of vulnerable elderly clients in connection with care work and funding. Solicitor Ravinder Sandhu (whose 'knowledge in this field is wide and deep') recently assisted a client with the removal of an executor from an estate, and handled the administration of an estate according to a will, which was complicated by unclear paternity links and genealogical evidence. Clients also recommend 'very good and helpful' solicitor Nicholas Bennett, who is based in Shirley and acted for clients with regards to locating missing wills and applications for grants of probate.
West Midlands: Public sector
Health
Sydney Mitchell LLP (Birmigham)
Sydney Mitchell LLP's public-sector healthcare practice is headed by Fahmida Ismail in Birmingham, closely supported by consultant Tony Harris, who splits his time between Birmingham and Shirley and acted for a retiring senior partner with regards to the cancellation of his GMS contract and the negotiation of his retirement agreement. Areas of expertise include advising on sales, acquisition and mergers of GP practices, partnership disputes, and LIFT and non-LIFT projects. Harris and Ismail recently advised on the changes to partnership agreements in the context of retiring and incoming partners and the re-mortgaging of freehold surgery premises through a complex borrowing scheme requiring safeguarding and indemnity clauses to protect each individual partner. In another mandate, Ismail oversaw the retirement of a GP partner who wished to remain an owner of the leasehold premises. Associates Stewart Coles and Roy Colaba recently represented a GP partnership in connection with the lease of its surgery premises, while Dean Parnell handled a commercial dispute between dentists working in the same practice where the relationship had completely broken down but a fee-sharing agreement remained.
West Midlands: Real estate
Commercial property: Birmingham
Commercial property: Birmingham - ranked: tier 5
Sydney Mitchell LLP
Sydney Mitchell LLP's team includes the 'knowledgeable, prompt and efficient' Stewart Coles, who has particular expertise in dealing with property transactions involving pension schemes, and regularly acts on behalf of SIPPs and SSASs on the purchase, sale and leasing of commercial premises. Coles also represents clients in the retail and hospitality sectors and in 2016 he advised investors on a number of hotel acquisitions. Head of practice Div Singh and finance specialist Fahmida Ismail are the other main contacts.
Property litigation
Property litigation - ranked: tier 6
Sydney Mitchell LLP (Birmingham)
At Sydney Mitchell LLP, senior solicitor Sundeep Bilkhu is a 'good driving force' for cases and continued to be particularly active in landlord and tenant issues for lenders and receivers: Bilkhu represented Hertford Solutions in enforcing a possession order against a tenant in occupation, and also acted for a receiver in obtaining vacant possession of a property following the borrower's default of a legal charge. In other highlights, the team is defending Property Link Midlands in a claim alleging breach of a landlord repair covenant in a lease. Kamal Majevadia heads the practice.
---
Further information on Sydney Mitchell LLP
Please choose from this list to view details of what we say about Sydney Mitchell LLP in other jurisdictions.
West Midlands
Offices in Birmingham, Shirley, and Sheldon
21 lawyers are recommended in The Legal 500 United Kingdom 2017 editorial (listed below)
WEST MIDLANDS
Dispute resolution - Commercial litigation - Birmingham
- Dean Parnell
- Kamal Majevadia
Dispute resolution - Debt recovery
- Kamal Majevadia
- Leanne Schneider-Rose
Finance - Insolvency and corporate recovery
- Leanne Schneider-Rose
Human resources - Employment
- Dean Parnell
- Jade Linton
Insurance - Clinical negligence - claimant
- Mike Sutton
- Stephen Jesson
Insurance - Personal injury - claimant
- Mike Sutton
- Stephen Jesson
Insurance - Professional negligence
- Dean Parnell
- Kamal Majevadia
- Preena Lal
- Sundeep Bilkhu
Private client - Contentious trusts and probate
- Hayley-Jo Lockley
- Kamal Majevadia
- Tracy Creed
Private client - Family - Elsewhere in the West Midlands
- Jayne Gregg
- Karen Moores
- Mauro Vinti
- Teresa Mannion
Private client - Personal tax, trusts and probate
- Nicholas Bennett
- Ravinder Sandhu
- Tracy Creed
Public sector - Health
- Dean Parnell
- Fahmida Ismail
- Roy Colaba
- Stewart Coles
- Tony Harris
Real estate - Commercial property - Birmingham
- Div Singh
- Fahmida Ismail
- Stewart Coles
Real estate - Property litigation
- Kamal Majevadia
- Sundeep Bilkhu
Winning compensation is one thing, but enforcing its payment is another. That point could hardly have been more powerfully made than by a case in which a domestic servant who was awarded almost £270,000 by an Employment Tribunal (ET) ended up without a penny.
In what was believed to be the first successful 'caste discrimination' case brought before an ET, the Indian woman successfully complained that the couple for whom she worked had paid her far below the National Minimum Wage. The ET also found that she had been unfairly dismissed and discriminated against on grounds of her religion and race. She was awarded total compensation of £266,536.
A firm of solicitors commendably agreed to act free of charge in pursuing the couple for payment of the award. However, they ultimately only succeeded in recovering £35,702, roughly 13 per cent of the amount due. The Legal Aid Agency (LAA) had funded the woman's case and elected to exercise its statutory charge over the sum recovered. The end result was that the woman received nothing.
In ruling on the woman's judicial review challenge to the LAA's decision, the High Court acknowledged that her position was extremely unfortunate. The findings of the ET were wholly consistent with her claim that she was a victim of trafficking and had been held in servitude by the couple. In dismissing her case, however, the Court rejected arguments that the application of the statutory charge breached her human rights or European rules designed to combat human trafficking.
For help and advice on employment law matters, contact Samantha Glynn on 0121 698 2200 s.glynn@sydneymitchell.co.uk
On the 1st February 2018 the Government launched a scheme to enable people in England and Wales to claim back excess fees they paid to the Office of the Public Guardian for applications to register lasting powers of attorney and enduring powers of attorney. The refund scheme is for fee payments made to the Office of the Public Guardian between 1 April 2013 and 31 March 2017, and includes repeat applications and remissions, whether the power of attorney was registered or not.
You can read the full Ministry of Justice press release here
https://www.gov.uk/government/news/power-of-attorney-fee-refund-scheme-launched
All those eligible for a partial refund on their power of attorney fees can apply from 1st February 2018.
Further details on the scheme are available on the Governments own website here
https://www.gov.uk/power-of-attorney-refund
All those eligible for a partial refund on their power of attorney fees can apply from today.
The Governments website includes further details on the scheme including:
• Who can claim a refund
• How much the refund will be (typically £45 to £54)
• How to claim
The refund scheme is by way of online application and will take approximately 10 minutes. Claims can be submitted by the person who made the power of attorney or an appointed attorney.
You can also claim by phone if you don't have a computer or can't use one easily (Telephone: 0300 456 0300 - choose option 6)
https://claim-power-of-attorney-refund.service.gov.uk/when-were-fees-paid
Again, more information is available here
https://www.gov.uk/power-of-attorney-refund
Alternatively you can contact the Refunds Helpline:
Email: poarefunds@justice.gsi.gov.uk
Telephone: 0300 456 0300 (choose option 6)
Judges do not flinch from enforcing contracts for the sale of land and that is a good reason why you should never sign on the dotted line before taking legal advice. In a cautionary tale that underlined the point, a man who reneged on a deal to buy a family home for £5 million was ordered to pay seven-figure compensation to the disappointed vendors.
The buyer had not viewed the property before contracts were exchanged and had dealt with the vendors through an intermediary whom he had never previously met. However, he had signed the contract in person and a judge rejected claims that the intermediary had acted without his authority or that the contract was rendered void when the latter agreed to accept a secret commission.
After the buyer pulled out and the deal was aborted, the vendors eventually sold their home for the lower price of £4.2 million. After lawyers launched proceedings on their behalf, they were awarded £800,000 to reflect the difference between the two figures and further substantial sums to cover their additional expenses, including the costs of bridging finance occasioned by the breach of contract. Although the precise amount of compensation had yet to be calculated, the vendors' lawyers estimated their total award at £1.5 million.
For advice on residential property matters, contact Adam Oleskow, Partner 0121 746 3300 a.oleskow@sydneymitchell.co.uk or a member of staff in our conveyancing department.
It may be tempting to save a little money by appointing a loved one to act as the executor under the terms of your Will, rather than an expert solicitor. However, as one case concerning a dispute between three brothers showed, that is rarely a wise choice to make.
A woman's will was simplicity itself, in that it left her £1.8 million estate equally to her three sons and appointed all of them as executors. However, in common with most people, her main asset was her home and complications arose because one of the sons continued to live in the house after her death. The man was less financially successful than his brothers and was adamant that he deserved a larger proportion of their mother's estate, having cared for her during the last eight years of her life.
His brothers wished to realise their inheritance by selling the property and, with that objective in mind, applied to the High Court for his removal as executor. They argued that he was using his appointment, as an executor, as a bargaining chip with a view to making them agree to an uneven distribution of the estate.
In granting the application, the Court found that, although the man had not behaved improperly, there was an irreconcilable conflict between his potential claim on the estate and his duties as executor. The Court directed his replacement by an independent lawyer, but warned his brothers that they might also have to step aside as executors if the dispute continued and further conflicts of interest arose.
For help and advice on contentious probate matters, contact Kamal Majevadia, k.majevadia@sydneymitchell.co.uk – on general will enquiries and drafting up your will, contact Ravi Sandhu, r.sandhu@sydneymitchell.co.uk
An equal division of assets in divorce is a norm that can occasionally be departed from, for example if one party to a marriage has made a 'stellar contribution' to the marital wealth or the marriage is a brief and childless one. However, the Court has made it strikingly clear that such exceptions to the rule are wholly exceptional and in one judge's words "are as rare as white leopards".

In one such case, the Court of Appeal decided in a 'big money' case that the brevity of a childless marriage, during which the husband and wife largely kept their finances separate, justified a departure from an equal division of the assets.

The primary source of the couple's wealth was £10.5 million in bonuses that the commodities trader wife had earned in just five years. Her rewards had enabled them to lead a lavish lifestyle and, towards the end of the marriage, the husband had taken redundancy and devoted himself to refurbishing their two homes.

The marriage lasted only four years, foundering after the wife discovered that the husband was having an affair. The assets that stood to be divided in their divorce were worth £5.45 million and a judge decided that the husband should have half of that.

In allowing the wife's appeal, the Court found that a departure from the equal sharing principle was justified. Effectively all of the marital assets had been generated by the wife. The couple had no children during a short marriage and there had been little inter-mingling of their wealth. The Court found that the husband was entitled to £2 million, made up of a £1.1 million house and a £900,000 capital sum.
The principles applied in this case will not always fit and therefore the question remains, how does one protect one's assets in the event of divorce? Effective protection can come from preparing well thought out and well drafted trust documents before marrying. Alongside trusts, another effective form of asset protection is a pre-nuptial agreement. These have, over recent years, become increasingly popular with couples who have assets owned prior to marriage that they wish to protect in the event of divorce.
For advice on protecting your financial interests in the event of relationship breakdown, contact Mauro Vinti on 0121 746 3300 m.vinti@sydneymitchell.co.uk
The legal requirement that, when making a will, you must make reasonable provision for those who are dependent upon you generally benefits hard-up family members or loved ones. However, in a case that broke new legal ground, the Court of Appeal ruled that the principle applied to a 93-year-old man who was substantially richer than his deceased partner.
The man had no expectation that the widow with whom he had lived for almost 20 years would leave him anything in her will and she did not do so. He accepted that he had no moral claim against her estate and, given that he had greater financial resources than she did, he had left her a substantial sum in his own will.
Following her death, her daughter and sole heir asked him to leave the house where they had lived together. He refused to do so, however, and the daughter launched possession proceedings on the basis that he was a trespasser. He responded by making a claim for reasonable financial provision from the widow's estate under the Inheritance (Provision for Family and Dependants) Act 1975.
His claim succeeded before a judge, who granted him an option to buy the property from the widow's estate at a price of £385,000, the sum at which the daughter had had it valued. That decision was subsequently upheld by the High Court but, due to her emotional attachment to the property, the daughter mounted a second appeal. It was submitted that, although the man might wish to carry on living in the house, he had no need to do so and was well able to buy an alternative home.
In rejecting the daughter's appeal, however, the Court of Appeal found that, although she was poorer than him, the widow had maintained the man by giving him a roof over his head until her death. She was thus obliged to make reasonable provision for him in her will and her daughter's proper interests as heir were outweighed by the man's objectively assessed need to remain living in the property. He was old and infirm and had no desire to leave the house, which was in the village where he was born and close to supportive neighbours and the village shop.
Contact Kam Majevadia or Hayley-Jo Lockley for help and advice on contentious probate matters. k.majevadia@sydneymitchell.co.uk or h.lockley@sydneymitchell.co.uk. For general wills trust and probate matters contact Tracy Creed or complete our enquiry form.
Personal relationships are generally considered private matters, but it is sometimes necessary for judges to delve deeply into them in order to discern whether binding promises have been made. One such case concerned a handyman who formed an intimate relationship with his very wealthy employer.
The woman, who was worth about £10 million, had taken on the handyman to do odd jobs around her country estate. However, after their relationship developed, he claimed that they had lived together as man and wife for several years before they parted acrimoniously. He alleged that she had promised him a stake in two residential properties and shares in a company that owned a third. Alternatively, he sought compensation for work he had done on the properties.
She accepted that she had had a dalliance with him, but argued that their relationship never moved beyond that of an employer and employee who became good friends and companions and occasionally enjoyed sexual intimacy. She denied that she had ever promised him any part of her wealth, which was in part derived from her divorce but also from her success as a property developer.
In dismissing the handyman's claim, a judge found him to be a thoroughly dishonest witness. The woman had never had any interest in forming a committed relationship with him and he had never been any more to her than a kept man, in addition to being an employee or jobbing worker.
She had made him no enforceable promises and he had never genuinely believed that she was his business partner or that he would be entitled to a share of any of her assets. There was also no credible evidence that he had done any work for which he had not been paid. The facts of the case emerged as the Court of Appeal dismissed his challenge to the judge's decision. Neither the judge's assessment of the witnesses nor his findings of fact could be faulted.
If you are concerned about family legal issues or have been affected by similar issues to that above, please contact Amanda Holland or a member of the Family Team on 0121 698 2200, email a.holland@sydneymitchell.co.uk or fill in our online enquiry form.
A woman has won a record £9 million in compensation from a negligent GP who would have terminated her pregnancy had she been aware that her son would be born gravely disabled.
The unnamed woman's family had a history of the blood condition haemophilia – a genetic disorder of the blood that impairs the blood's ability to clot and which can lead to life-threatening bleeds. She had attended her local GP surgery and asked to be tested to see if she was a carrier of the gene. She was not given the correct blood test to identify if she was a carrier, but only if she herself suffered from the condition. After her test results had come back negative, she was led to the mistaken belief that any children she had in the future would not be afflicted by haemophilia.
She gave birth to her son born five years later, and it was soon discovered that he suffered from an aggressive form of haemophilia. She subsequently underwent genetic testing that confirmed that she was a carrier.
Through her lawyers, the woman argued that had she known that she was a carrier of the condition at the time she fell pregnant, foetal testing would have revealed her son's condition and she would have chosen to terminate her pregnancy at an early stage.
Lawyers for the GP admitted liability and conceded that the mother would be entitled to be compensated for the additional costs involved in bringing up a child with haemophilia. However, by terrible coincidence, her son was also born with autism which meant that he required specialist care. It was argued on behalf of the GP that the mother was not entitled to compensation in respect of the additional costs associated with that condition.
However, the High Court upheld her claim in full and noted that the boy would not have been born had it not been for the GP's admitted negligence. In those circumstances, the court determined that the costs flowing from the boy's autism also fell within the GP's assumption of responsibility.
If you have concerns about the medical treatment which you have received from a hospital or GP and wish to speak with one of our specialist clinical negligence solicitors, please contact Adam Hodson, Medical Negligence Specialist at Sydney Mitchell on 0121 698 2200 or email Adam at a.hodson@sydneymitchell.co.uk
The NHS Health Ombudsman has savaged GPs, hospitals and specialist in eating disorders who failed to care for a young student who died of anorexia, in a report published today which illustrated "widespread problems with eating disorders services in the NHS".
Averil Hart was first diagnosed with the eating disorder, anorexia, at 17 when she was doing her A-levels. She spent almost a year as an inpatient at a specialist eating disorders unit in Cambridge from 2011 to 2012 but was discharged in August 2012 so she could start University studies a month later.
However, the NHS Ombudsman's investigation revealed that, "There were multiple serious departures from the standards of care expected that meant that the critical nature of Averil's condition was not recognised and treatment was not implemented properly as it could and should have been". There were multiple opportunities between August and December 2012 to identify what was happening to Averil, to intervene to remedy the situation at that time, and therefore to prevent the subsequent course of events that led to the final emergency admission to hospital which culminated in her untimely death at the age of 19 in December 2012.
The report concluded that the failings by the UEA GP practice, and the acute NHS trusts in Norwich and Cambridge which provided treatment, as well as the Norwich eating disorders service, were so serious that each was guilty of "service failure".
Adam Hodson, a specialist clinical negligence solicitor with Sydney Mitchell Solicitors, said,
This is a tragic case which highlights what can go wrong when NHS services do not carry out the specialist treatment that is required in cases involving patients' suffering from eating disorders. The fact that this patient's death was completely preventable is a very troubling revelation.

The NHS bodies should be brought to account for their failings in this case, and the NHS generally should ensure that lessons are learned from this tragedy to ensure that vulnerable patients are not put at risk in the future.
If you have concerns about the medical treatment which you have received from a hospital or GP and wish to speak with one of our specialist clinical negligence solicitors, please contact Adam Hodson, Medical Negligence Specialist at Sydney Mitchell on 0121 698 2200 or email Adam at a.hodson@sydneymitchell.co.uk
Pages