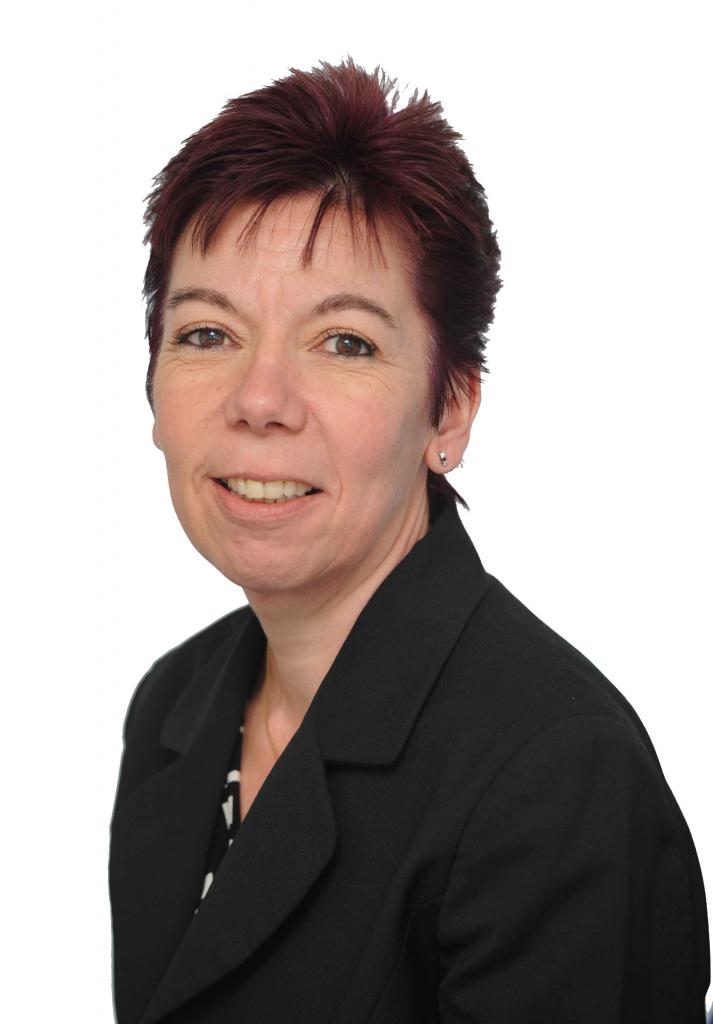 West Midlands law firm, Sydney Mitchell has been short-listed in the medium size law firm of the year category at the Law Society Excellence Awards for the second year running. The medium law firm of the year category, which is open to all law firms in England & Wales with between 5 and 29 partners, is judged on matters such as professional excellence, staff engagement and development, business and client acquisitions.

Senior Partner, Sydney Mitchell LLP, Karen Moores commented,
We have had a fantastic year and it is wonderful that the Law Society has recognised our success by short-listing our firm in their national awards. It is also amazing to have been short-listed in these Awards for the second year running and I would like to thank all of our clients and staff for all of their support.
Sydney Mitchell is the only law firm based in the West Midlands within this category and so will be waving the flag for the West Midlands legal community at the Law Society Legal Excellent Awards ceremony which takes place in London on 23 October 2019.
The Law Society president Simon Davis said:
There are more than 140,000 solicitors in England and Wales – to be shortlisted for an Excellence Award is to be recognised as among the very best of the profession. The firms and solicitors shortlisted should be commended for going above and beyond to support their clients, often navigating tricky and sometimes contentious areas of the law.
Sydney Mitchell is a Midlands based award winning law firm, with offices in Birmingham City Centre, Sheldon and Shirley with additional facilities in Sutton Coldfield. Offering a range of specialist legal services for both businesses and individuals, Sydney Mitchell is listed in the Top Tier of the Legal 500, Lexcel accredited and won the Law Firm of the Year (5-15 partners) in the Birmingham Law Society Legal Awards in 2018, 2015, 2014, 2013, 2011 and 2008.
The firm's specialist teams include employment, commercial property, company and commercial services, litigation and insolvency. Private client teams include family law, immigration, residential property, dispute resolution and wills and probate, tax and trusts and personal injury.
Full details of all shortlisted ... https://www.lawsociety.org.uk/support-services/events/excellence-awards/shortlist/#
More details can be found on the Law Gazette article link ...
https://www.lawgazette.co.uk/news/shortlist-announced-for-13th-law-society-excellence-awards/5071160.article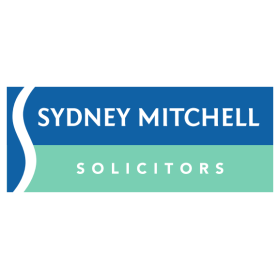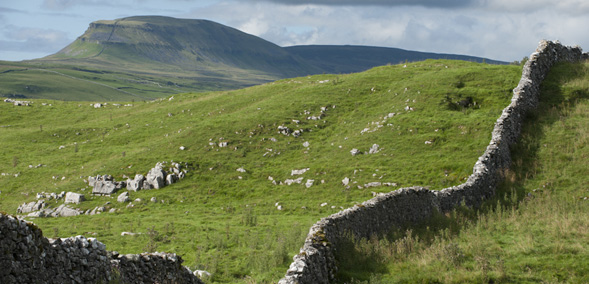 On the 6 July a team of four intrepid climbers from Sydney Mitchell Solicitors will take on the Yorkshire 3 Peaks Challenge. 12 hours, 3 Peaks, 64 pairs of socks and an abundance of plasters, is in between them and victory.
They are taking on this gruelling challenge to raise funds for two worthy causes, Age UK Solihull and The Buddy Bag Foundation.
Age UK Solihull is a charity with a mission to improve the lives of older people within the Solihull Borough. Age UK Solihull provides many services including social clubs and befriending programmes to tackle feelings of isolation and loneliness many within the older generation are going through.
Please click on the following link to learn more: https://www.ageuk.org.uk/solihull/about-us/
The Buddy Bag Foundation provides comfort to children who enter emergency care after fleeing violent situations at home. Buddy bags help to restore a sense of safety and security into a child's life during a traumatic time.
To learn more about The Buddy Bag Foundation click on the following link: https://buddybagfoundation.co.uk/our-mission/
To sponsor our "Peaky climbers" in their aim to raise money for these two charites please click on the link below and donate, all donations are welcome.
https://uk.virginmoneygiving.com/Team/PeakyClimbers-Sydneymitchell
Watch out for more information. Hour by hour coverage will be posted on the 6 July on our Facebook page @SydneyMitchellSolicitors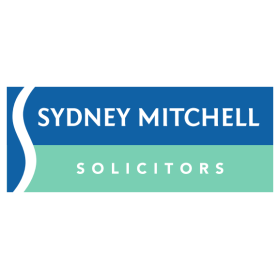 Sydney Mitchell is recognised in the Top Tier of the Legal 500 and is '
very strong
' and '
probably the best in central Birmingham outside the large National and International Firms
' for dispute resolution and commercial litigation matters.
Sydney Mitchell has again been recognised as a Tier 1 firm for its Contentious Wills and Probate work; with a 'driven professional team' led by Kamal Majevadia handling a variety of high-value complex cases.
In total the firm has obtained recommendations in 13 areas of legal practice; Contentious Probate, Commercial Litigation, Debt Recovery, Insolvency and Corporate Recovery, Employment, Clinical Negligence, Personal Injury, Professional Negligence, Family, Personal Tax, Trusts and Probate, Health, Commercial Property and Property Litigation.
Sydney Mitchell's clients have made some excellent comments on the work undertaken by the legal teams.
Div Singh, Senior Partner, Sydney Mitchell commented:


"What an excellent result again this year for Sydney Mitchell, with the firm maintaining its ranking in Tier 1 for our Contentious Probate work and in particular Kamal Majevadia being singled out as a 'leading individual'".


Many of our talented solicitors have been named throughout for their hard work with our 'client care second to none'.


It is great to see new team members being recognised, David Lydon, Adam Hodson, Samantha Glynn, Hayley-Jo and Gemma especially have shone through this year. Our clients and referrers have made fantastic comments on the work we have undertaken including…


'solid, well respected team', 'can-do attitude' 'an approach to client care that is second to none', 'caring straight-to-the-point' and 'manages expectations'.

What more can you ask for than recommendations from your clients for the excellent service received for work undertaken by our legal teams.
Dean Parnell is recognised as "very experienced and sensible; ...calm and reassuring, firm but not aggressive and tactically astute negotiator who secures good deals for his client' and  '…strong on shareholder disputes and claims relating to directors'.
Karen Moores, Head of the Family Team, is recognised for her 'compassionate' and 'understanding' manner.
Leading Midlands Law firm Sydney Mitchell is ranked in 13 Legal 500 categories and won Birmingham Law Firm of the Year 2018.
END
Legal 500 information links are included below:
West Midlands: Dispute resolution
Sydney Mitchell LLP is 'very strong', and for some 'probably the best in central Birmingham outside the large national and international firms'. The practice handles a range of matters, many of which with fraud elements, with clients ranging from international businesses, trade bodies, regional businesses and individual executives. Dean Parnell, whose expertise includes acting as a supervising solicitor for court-ordered searches, on top of being 'very experienced and sensible: he is calm and reassuring, firm but not aggressive, and a tactically astute negotiator who secures good deals for his clients', is 'particularly strong on shareholder disputes and claims relating to directors' – he represented a foreign company on recovery of losses from director-level frauds. Kamal Majevadia acted for an engineering company concerning unpaid invoices for engine components – he also handles cases concerning alleged fraud.
Sydney Mitchell LLP 's workload includes a number of matters acting for finance providers concerning lending secured on residential property, plus matters concerning social care fees, vehicle finance and unpaid invoices. Kam Majevadia  heads the practice, with solicitor Hayley-Jo Lockley  a name of note below partner level. Gemma Parker is a key legal executive. Clients include West Bromwich Commercial.
West Midlands: Finance
Sydney Mitchell LLP's Leanne Schneider-Rose  advised an insolvency practitioner on gaining access to and possession of a sports and leisure club, and handled several cases concerning the sales of care homes from administration. Section 216 cases and personal bankruptcy are also areas of expertise.
West Midlands: Human resources
Sydney Mitchell LLP  is 'a solid, well respected team' that is 'a very popular locally' with 'a reputation that is growing nationally'. Dean Parnell  leads the team and is 'very popular with clients', and has 'a "can-do" attitude'.  He has a broad expertise in employment, and acts on behalf of employers and very senior employees. Also recommended is solicitor Samantha Glynn, who specialises in contentious issues.
West Midlands: Insurance
Sydney Mitchell LLP  handle a range of clinical negligence claims, with 'an approach to client care that is second to none'. Mike Sutton  heads up the team and 'very well respected locally'. He is assisted by senior personal injury executive David Lydon, Adam Hodson  and  Stephen Jesson.
Personal injury: claimant
Sydney Mitchell LLP is 'a small team that has built up considerable experience', whose 'approach to client care is second to none'. Mike Sutton  leads the team and is 'very well respected locally within the profession'. He specialises in handling road and work accidents, and recently represented a client who suffered from complex regional pain syndrome due to falling from a ladder. David Lydon recently joined the firm from Pearson Rowe Incorporating Springthorpes and has a similar focus on work and road accidents. He recently acted for an individual who required amputation to due to injuries suffered by his fingers while at work. Also recommended is solicitor Adam Hodson.
Sydney Mitchell LLP 's litigation team is highly active in professional negligence cases, most notable against in the areas of legal services and construction. Sundeep Bilkhu is a key figure with extensive experience in negligence relating to property transactions.
West Midlands: Private client
Sydney Mitchell LLP
The 'driven' and 'professional' Sydney Mitchell LLP is led by Kamal Majevadia who is a 'caring, straight-to-the-point person' who 'tells it like it is' and 'manages your expectations'. He is particularly known for disputes on estates with a cross-border or commercial aspect. Shirley-based Tracy Creed  is also a key figure, with notable strengths in probate, trusts and estate planning.
Sydney Mitchell LLP
The 'excellent' Sydney Mitchell LLP  focuses on complex matrimonial disputes and childcare arrangements. Karen Moores is a key contact and is known for her 'compassionate' and 'understanding'  manner. Mauro Vinti is also recommended and advises on all aspects on relationship breakdowns.  
The 'excellent' Sydney Mitchell LLP  is particularly strong in dealing with elderly client issues, with additional expertise in wills and estate planning, powers of attorney and administration work. Tracy Creed leads the team and has extensive experience in probate and trust matters.  Also recommended is Shirley based solicitor Nicholas Bennett , who focuses on will and probate issues, and solicitor Ravinder Sandhu, who is experienced in wills, trusts and probate issues.
West Midlands: Public sector
Sydney Mitchell LLP focuses on GP mergers, disputes, leasing and tax issues. Fahmida Ismail leads the team and is heavily involved in property and finance matters pertaining to GPs and medical practices. Consultant solicitor Tony Harris is active on Primary Care Commissioning and extending existing GP premises. Consultant solicitor Dean Parnell works on commercial disputes and employment issues.
West Midlands: Real estate
Sydney Mitchell LLP's team handles a range of multimillion-pound deals. Consultant Georgina Walsh in Shirley handles work concerning purchases and sales of development sites... At partner level Div Singh , who is based in Birmingham, also handles buy-side deals, often involving title issues. Fahmida Ismail is also a key contact.
Sydney Mitchell LLP
At Sydney Mitchell LLP, associate Sundeep Bilkhu handles a range of commercial property disputes, frequently acting for landlords. Highlights include representation of a landlord in a dispute over the unauthorised removal of a stud wall, which was initially thought to have caused £30,000 of damage but triggered a subsequent order from the local authority to demolish and replace the buildings. Other work concerns boundary restrictive covenant disputes and Party Wall Act matters. In Shirley, Kam Majevadia handles trespass to land matters concerning residential developments, including Court of Appeal cases.
---
Further information on Sydney Mitchell LLP
Please choose from this list to view details of what Legal 500 say about Sydney Mitchell LLP in other jurisdictions.
West Midlands
Offices in Birmingham, Shirley, and Sheldon
Our lawyers are recommended in The Legal 500 United Kingdom 2018 editorial (listed below)
WEST MIDLANDS

Dispute resolution - Commercial litigation - Birmingham

- Dean Parnell

- Kamal Majevadia
Dispute resolution - Debt recovery

- Kamal Majevadia

- Hayley-Jo Lockley

- Gemma Parker
Finance - Insolvency and corporate recovery

- Leanne Schneider-Rose
Human resources - Employment

- Dean Parnell

- Samantha Glynn
Insurance - Clinical negligence - claimant

- Mike Sutton

- David Lydon

- Adam Hodson

-Stephen Jesson
Insurance - Personal injury - claimant

- Mike Sutton

- David Lydon

- Adam Hodson
Insurance - Professional negligence

- Sundeep Bilkhu
Private client - Contentious trusts and probate

- Kamal Majevadia (leading individual)

- Tracy Creed
Private client - Family - Birmingham

- Karen Moores

- Mauro Vinti
Private client - Personal tax, trusts and probate

-Tracy Creed ~

- Nicholas Bennett

- Ravinder Sandhu
Public sector - Health

- Dean Parnell

- Fahmida Ismail

- Tony Harris (Deceased)
Real estate - Commercial property - Birmingham

- Georgina Walsh

- Div Singh

- Fahmida Ismail
Real estate - Property litigation

- Sundeep Bilkhu

- Kamal Majevadia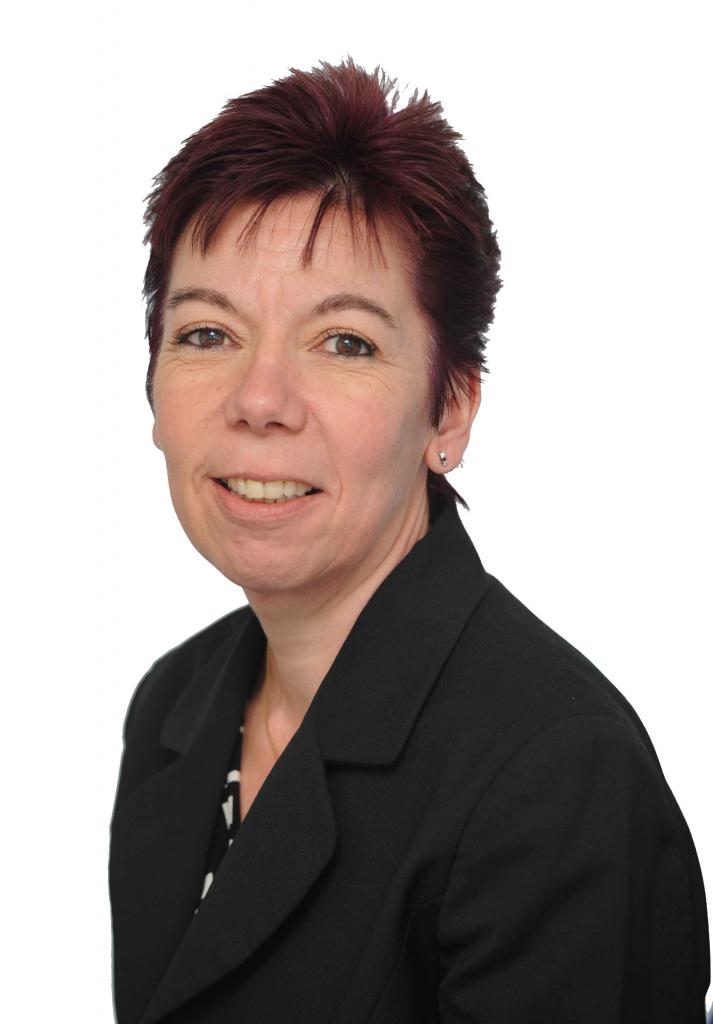 Going abroad on holiday or to live is becoming a common occurrence for many children. Parents may be offered positions abroad, either for a specific time or with endless possibilities of a permanent move. Likewise, grandparents may have chosen to move to a warm climate with a more relaxed way of life and promises of frequent long holidays for their family.
Although these changes can be viewed with a mixture of excitement and fear, if both parents agree, then their children can explore new vistas.
However, if the parents are no longer residing together there are many issues which may arise that need to be addressed. Karen Moores, family law solicitor explains the legal implications of taking your children abroad if you are divorced or separated.
Taking a child on holiday
The necessity to obtain permission to take a child out of the UK is not commonly known. It often depends on what Children Act Orders have been made, if any, and applies whether it is a day trip to France, a fortnight to Florida or the whole of the school holidays with relatives in Pakistan.
Consideration should first of all be given as to who has parental responsibility. If both parents have parental responsibility and there are no Child Arrangements orders (residence orders) or other restrictions in place, then neither can take the child on holiday outside the United Kingdom without the written consent of the other parent or any other party with parental responsibility. If consent is refused, an application to the Court will need to be made for permission.
The situation is different where one parent has a Child Arrangements Order. A person with a Child Arrangements Order that provides for a child to live with them (Residence Order) can take a child abroad for up to a month without the written consent of the other parent. However, it is good parenting to endeavour to agree the arrangements in advance; if consent is unreasonably withheld then an application may be made to the Court.
If the mother alone has parental responsibility and there are no child arrangement orders concerning the child, permission is not strictly needed by her to take a child abroad on holiday. However, again it is responsible parenting to consult and reach agreement with the other parent. Of course this does not stop a father without parental responsibility applying for parental responsibility and then objecting to the temporary removal of the child.
In almost all cases it is best to agree holiday or similar arrangements in advance to avoid misunderstandings, problems with contact, accusations of abduction and other applications to the Court. In the normal course of events permission for a child to go abroad on holiday is invariably given by a Court. Often details are required stating where the child will be staying, giving the date of departure, return and details of flights along with contact telephone numbers. If however there are suspicions that the child will not be returned, especially if the child is going to a non Hague Convention Country, then security will be necessary.
If grandparents and other family members want to take a child abroad, permission will be needed from both parents with parental responsibility and not just from one parent.
All of these issues may be dealt with at the local Court, however, if the approved holiday requires consideration of the law and procedures in foreign countries, then a Judge of the High Court may deal with such applications as consideration will need to be given with regard to putting in place specific orders. This may include mirror orders, notarised agreements and significant sums of money placed in a bond to be released upon the child's return. There have also been cases where family members, not just the person taking the child abroad, have been required to enter into a solemn declaration guaranteeing the safe return of the child.
The Court would also look at the risk of non return along with the magnitude of the impact on the child of any non return. It is therefore evident from previous Judge's decisions that they take account of each individual circumstance, the age of the child and detailed protective steps if there is a significant fear of non return after a trip abroad.
For further information and questions on taking your child/children abroad, contact us today.
Concerns of abduction
It is not unusual, particularly in families with international connections, for either parent to be anxious that the child will not be returned. These doubts may arise prior to the child leaving on holiday or indeed where the parent and child are returned late after a contact visit or if it has been difficult to get in touch with the other parent at any stage. If there is an immediate risk, port alert will be required. If there is time to secure an application to the Court for an order prohibiting the removal of the child from the jurisdiction without notice being given to the other parent, this should be done quickly as it can be crucially important to prevent the child leaving the UK. Any delay in an application can result in the child being taken out of the jurisdiction and may then result in great difficulty in locating the child and securing their return.
Nevertheless, if it is known that the child has been taken to a Country within the European Union there are considerable resources and facilities in place to track and locate a child in the hope of securing a return before departure to the rest of the world.
Abduction is known as a failure to return a child after an agreed period abroad. As stated above there are protective steps which can be taken if there is a fear of a non return after a trip abroad and legal advice should always be sought promptly to address anxiety about any concerns of an abduction. Information such as names, addresses, photographs and descriptions of people and places where it is likely that the child could be taken should be gathered as soon as possible. Clearly, this evidence may only be available if there is a reason to suspect that the child is being taken to other family members or friends who reside abroad.
If you have any concerns about abduction and need some legal advice on the issue, contact our family team.
Relocating abroad
A parent needs the permission of the other parent or a Court Order to take a child permanently abroad. This is known as a relocation application or leave to remove.
In some cases it is appropriate to oppose the relocation application but in others it may be wise to consider putting energies into legal representation to ensuring very good future contact before the relocation proceeds. If there are well thought out plans, with good reasons given to the Court for relocation, they will generally allow relocation. This however, does not mean that a parent opposing relocation of their child should immediately give up.
When considering opposing relocation applications it is essential to consider all aspects of a child's life. The Court will hear evidence as to the child's educational progress, family and support network, activities that they are involved in along with the impact of losing contact with the wider family. Consideration will also be given by the Court as to what more could the one parent offer the child if they continue to reside in this jurisdiction. If the child is to remain in Europe where the country has signed up to the appropriate conventions, there will be certain protection and enforceability of orders for contact. Even if a child has been permitted to go abroad, certain safeguards can be put in place to ensure that good contact continues. This may include extended staying contact during the school holidays and consideration as to travel arrangements, the use of emails and web cams.
Enforcement is another important issue that is required to be looked at before a child leaves the jurisdiction as often if there is a breach of an agreement or an Order these may have no validity abroad and may therefore not be relied upon. Therefore notarised agreements, mirror orders, bonds, religious oaths and other safeguards to ensure compliance with arrangements should be considered. Contact Orders made in England may not automatically be recognised or may require separate Court procedures and all of this must be done before departure.
A mirror order is an order made in the courts of the country of relocation.  This is identical to the order made before the UK courts. Therefore the advantage for the left behind parent is that because the order becomes an order of the foreign state, local enforcement is available.
There are therefore many issues that have to be considered as far in advance as possible. Legal advice from a Solicitor, preferably who has experience in such matters, should be taken so that due consideration may be given to all the possibilities that may arise and precautionary measures put in place.
Many children go abroad on holiday to visit family and friends or indeed to emigrate and it is a positive experience for them. Ultimately wherever the children is residing, it is usually in the best interests of that child to have regular, quality and contact with both parents. If this is an issue that you require further assistance or advice on please contact us today.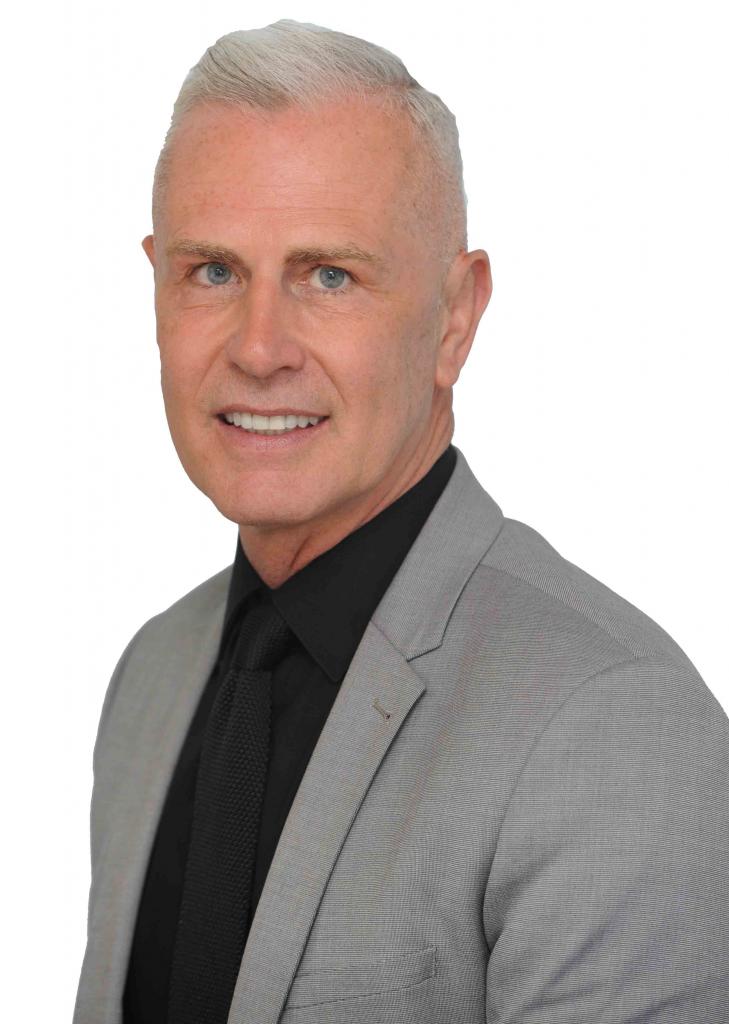 If you are looking at a applying to visit a family member or friend in the UK, or if you are a UK national and perhaps want a friend or loved one to come and see you here in the UK, then a visit visa application will need to be made.
Individuals from many countries are known as non-visas nationals and so are not required to apply for a visa in advance of entry, however nationals of many other countries still have to go through the online process.
Visit visas are available for 6 months; alternatively one can apply for multiple visit visas with a duration of 2, 5 or 10. Even if these are granted the maximum length of time an individual can stay in the UK at any one time is 6 months.  The lengthier visas offer the flexibility that one can re-enter the UK multiple times during the validity of the visa without making a new entry clearance application.  For these type of visas individuals do need to show that they have a frequent and ongoing need to come to the UK.
Unfortunately visit visas appear to be increasingly difficult to obtain, with Entry Clearance Officers taking a hard line approach with regard to certain requirements, in particular the financial element and intention to return to one's home country at the end of the visit.
There are a number of types of visit visa but the most common is the Standard Visit Visa, where the current requirements are as follows:
- Suitability - e.g. looking at the Applicant's past immigration history, if they have any criminal convictions etc.
- The Applicant's intention to return to their home country at the end of the visit.
- That there is adequate financial support to cover the cost of the Applicant's travel to and from the UK, and for the duration of their stay here in the UK.
- That there is adequate accommodation for the Applicant to stay whilst here.
Visit visas can often be refused, particularly based on a lack of showing intention to return and as such for any application strong supporting evidence needs to be provided to show that an Applicant will return to their home country after such a visit, which will include a thorough investigation into their own financial situation back home (irrespective of having a UK Sponsor).
If granted, a standard visit visa is valid for a 6 month period and this is multi-entry, meaning the Applicant can travel to the UK more than once during its validity.
Unfortunately, the right to appeal to the Immigration Tribunal is strictly limited to a breach of human rights which for visit visa decisions is unlikely.
For more information regarding visit visas, please contact our experienced immigration team on 0808 166 8831.
Making a will without professional advice is a positive invitation to dispute after you are gone. That was certainly so in the case of a vulnerable alcoholic who had a pint of beer in front of him when he signed will forms in a pub, leaving everything he owned to a taxi driver who had been kind to him.
By a previous will, the man had left his entire estate – valued at about £160,000 – to the partner with whom he lived and who had done much to help him. However, their relationship was not always easy and, about two months before his death, he made a new will. The taxi driver, who regularly ferried him around and with whom he had formed a friendship, was named as his sole beneficiary.
After the taxi driver applied for a grant of probate in respect of the later will, a judge rejected claims that it was a forgery or that he had brought undue influence to bear upon his benefactor. However, he found that the latter had at the time lacked the mental capacity required to make a valid will, and that it had also not been established that he knew and approved of the document's contents.
The judge noted that two versions of the will had been completed in identical terms on forms which had been bought by the taxi driver on the Internet. Both had been signed in a pub and it was unlikely that the pint in front of the deceased was the first drink he had had that day. There was evidence that a stroke and his long-term excessive consumption of alcohol had rendered him vague, forgetful and confused.
The judge pronounced in favour of the previous will, with the result that the deceased's partner will inherit the entirety of his estate. Even had the later will been valid, the judge found that the partner would have been entitled to inherit the benefactor's main asset, his home. As a dependant and the civil partner of the deceased, he was due reasonable provision from the estate by virtue of the Inheritance (Provision for Family and Dependants) Act 1975.
For help on wills, trusts and probate speak to Charlotte Jones or a member of our private client team and for disputing or will or probate please speak to Kam or Hayley-Jo in our dispute resultoution/contentious probate team on 0808 166 8860
An earlier employment status case (King v The Sash Window Workshop Limited) was brought by a claimant who had worked as a salesman under a self-employed, commission-only contract. He was found to be a worker, but his argument was that his employer's failure to pay him holiday pay had prevented him from taking his full annual leave entitlement.
Regulation 13(9) of the Working Time Regulations 1998 (WTR) states that workers cannot carry forward leave – it has to be taken within the relevant holiday year, otherwise it is lost. The issue in this case was whether or not the claimant was entitled to pay in lieu of accrued but untaken leave entitlement throughout the whole period of his employment.
His employer argued that he was not and any claim for payment in lieu of annual leave not taken in the years in question, was time barred as it was outside of the 3 month time limit. The Claimant claimed that he did have the right to pursue his claim where the reason for not taking leave during that period was that his employer had refused to pay him.
The Court of Appeal referred questions regarding entitlement to paid holiday leave to the Court of Justice of the European Union (CJEU).
The CJEU ruled that Article 7 of the Working Time Directive (WTD), which the WTR implement into UK law, must be interpreted in such a way that in situations where a worker has not exercised their right to paid annual leave because their employer refused to remunerate them, the right to that leave carries over until the worker does have the opportunity of exercising it. When the employment comes to an end, the worker is entitled to payment in lieu of all leave that is still outstanding.
Furthermore, the CJEU found that an employer's ignorance regarding a worker's true employment status is no defence for not paying them holiday pay. Whether or not the employer believed that the claimant was not entitled to paid annual leave was 'irrelevant'. It is for the employer 'to seek all information regarding his obligations in that regard'.
However, the case was settled out of court, which left a number of unanswered questions as to whether the WTR are fully compliant with the WTD?
We will keep you informed of developments on this topic as this may be pertinent to a number of employers out there.
for help or advice on this or other employment law matter, please speak to Emma-Louise Hewitt on 0808 166 8860 or email e.hewitt@sydneymitchell.co.uk
The effectiveness of the contract adjudication system depends upon the willingness of judges to enforce awards – but what happens if such enforcement would unfairly undermine an ongoing insolvency process? The High Court considered that issue in a guideline case concerning a domestic building project.
Landowners engaged a building company to construct a four-storey house at a contract price of £2.35 million. After a dispute arose between them, an adjudicator directed the owners to pay the company's outstanding invoices, a total of £177,662. That was on the basis that the owners had failed to serve a pay less notice in accordance with the contract. The award did not purport to represent a valuation of the firm's claims after taking into account any cross-claims by the owners.
The owners claimed that the company's work was defective in a number of respects and that a lengthy delay in completion entitled them to at least £87,000 in liquidated damages. The company, however, entered into a Company Voluntary Arrangement (CVA) after the adjudicator's decision and launched proceedings to enforce his award.
In rejecting the company's claim, however, the Court found that to order immediate enforcement of the award would undermine proper operation of the CVA in a manner that could only be detrimental to the owners. The value of any valid cross-claims the owners might have against the company would go into the general fund available to the company's creditors and would take no priority over other debts.
The Court noted that the adjudicator's award gave rise to a debt which pre-dated both the CVA and the enforcement proceedings. Enforcement would distort the process of accounting under the CVA in that money paid in satisfaction of the award would not be applied for the sole benefit of the owners but for the benefit of creditors generally. The award was in any event not determinative of all matters in dispute and was, in effect, an order for an interim payment. Upholding the company's claim would thus be wrong in principle and there were special circumstances justifying a stay on enforcement.
For help or advice on property law matters, please speak to Sundeep Bilkhu s.bilkhu@sydneymitchell.co.uk or on Insolvency matters please speak to Leanne Schneider-Rose l.schneider-rose@sydneymitchell.co.uk both Sundeep and Leanne can be contacted on 08081668870.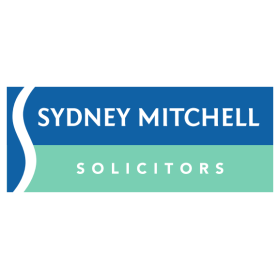 When partnerships are dissolved, the usual rule is that their assets must be sold on the open market and the proceeds divided. In one case, however, the High Court took a different course in honouring a farmer's wish that his land should remain within his family.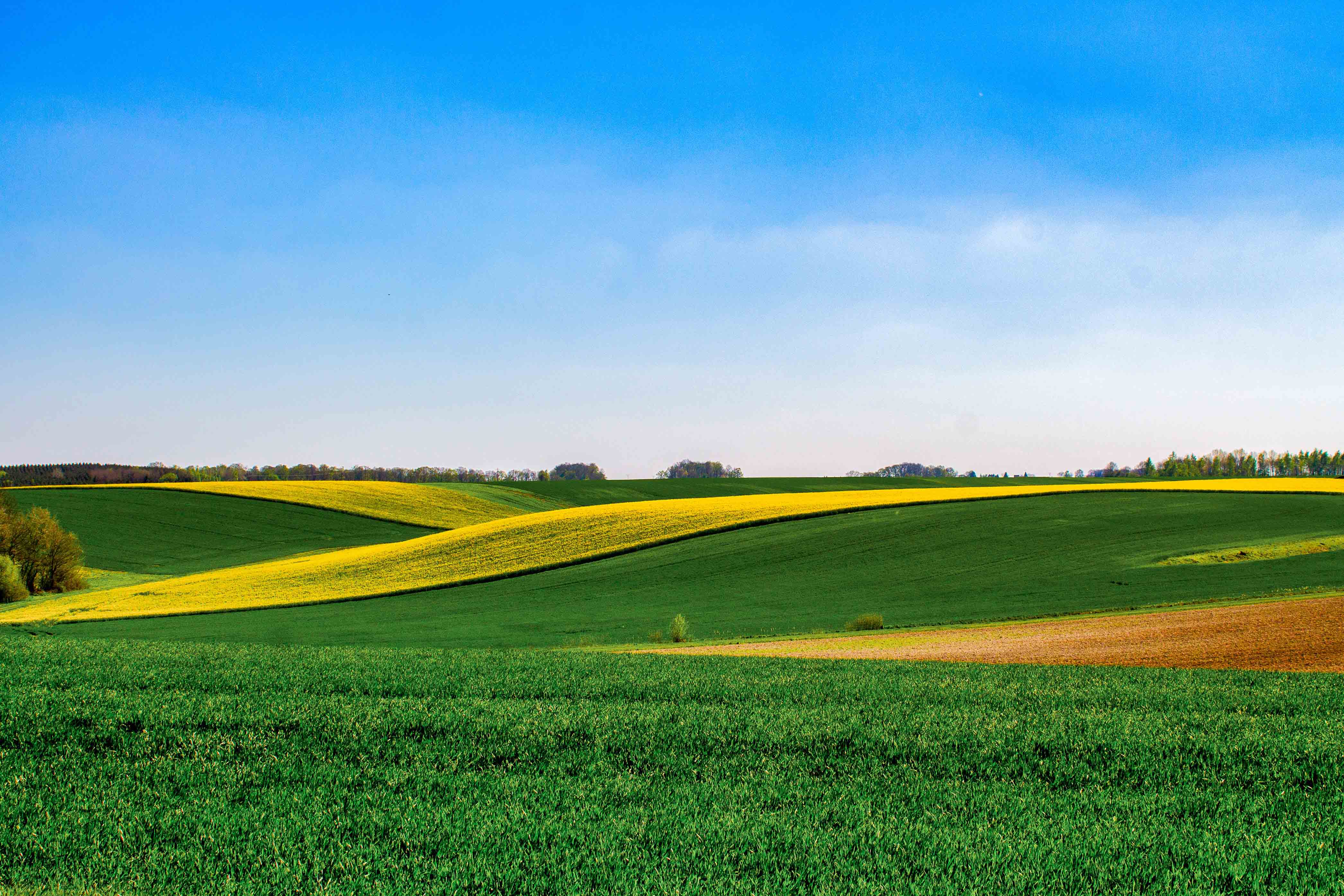 The farmer owned the arable farm equally with his sister and the pair had cultivated the land in successful partnership for many years. On his death, his share of the land passed to his widow, who was his sole beneficiary. The two women did not get on and the widow felt that she had been unfairly excluded from the business. The sister, who had been involved in farming the land for over 40 years, felt that the farm was none of the widow's concern.
When the farmer died, his partnership with his sister was automatically dissolved and it was agreed that his land would have to be sold under the terms of the Trusts of Land and Appointment of Trustees Act 1996. The widow argued that it should be placed on the open market, as the only true and definitive test of its value. The sister, however, submitted that she should have the opportunity to buy the land at a price fixed by the Court.
The land had been cultivated by members of the family since at least the mid-19th century and, in upholding the sister's arguments, the Court accepted that the farmer would have wanted that state of affairs to continue. The land had been owned by him and his sister as individuals, but there was no doubt that it had been held in trust in order to allow it to be farmed by the partnership.
On the basis of expert evidence, the Court found that it was possible to place a value on the land with sufficient accuracy to reduce the risk of the widow not receiving full value for her interest. The Court took into account the possibility that the land might at some point be sold for development in valuing it at £3,245,000. The sister was given two months in which to complete a buyout of the widow's interest for half that sum. Failing that, the land would be placed on the open market.
For help on this or other related Trusts of Land and Appointment of Trustees Act matters, call our contentious probate team on  0808 166 8860
Pages