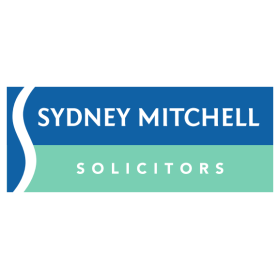 Sydney Mitchell is recognised in the Top Tier of the Legal 500 and 'punches above its weight' for contentious and non-contentious matters. The firm is recognised for thoroughness and good commercial approach to cases.
Sydney Mitchell has again been recognised as a Tier 1 firm for its Contentious Wills and Probate work; handling a variety of high-value complex cases.
In total the firm has obtained recommendations in 13 areas of legal practice; Contentious Probate, Commercial Litigation, Debt Recovery, Insolvency and Corporate Recovery, Employment, Clinical Negligence, Personal Injury, Professional Negligence, Family, Personal Tax, Trusts and Probate, Health, Commercial Property and Property Litigation.
The firm's clients have made some excellent comments on the work undertaken by the legal teams.
Div Singh, Senior Partner, Sydney Mitchell commented:
We have an excellent result again this year with the firm maintaining its ranking in Tier 1 for our Contentious Probate work.

We were especially pleased for some of our young solicitors Hayley–Jo Lockley and Preena Lal who have been recognised for their hard work and dedication. Our clients and referrers have made fantastic comments on the work we have undertaken including…

'One of the strongest of the smaller city centre firms in commercial litigation'; 'experienced and sensible with sound judgement and a particular skill at negotiating very good deals…; 'superstar and a joy to work with'; 'very tenacious …' 'attention to detail and thorough approach'.

What more can you ask for than recommendations from your clients for the excellent service received for work undertaken by our legal teams.
The joint heads of the Dispute Resolution team, Dean Parnell and Kamal Majevadia were recognised for their high-value and complex claims undertaken with Dean recognised for his "technical knowledge that is second to none and is a solicitor you would want on your side' and Kamal '… is very thorough and applies a good commercial approach to his cases'.'
Leading Midlands Law firm Sydney Mitchell is ranked in 13 Legal 500 categories and has won Birmingham Law Firm of the Year 4 times in the last 9 years.
A full breakdown of the Sydney Mitchell recommendations and comments on Legal 500 are shown below.
West Midlands: Dispute resolution
Commercial litigation: Birmingham
Commercial litigation: Birmingham - ranked: tier 3
Sydney Mitchell LLP
Sydney Mitchell LLP is 'one of the strongest of the smaller city centre firms in commercial litigation', and thrives under the leadership of Dean Parnell, who is 'very experienced and sensible, with sound judgement and a particular skill at negotiating very good deals for his clients'. Parnell is an experienced mediator and is also qualified to act as a supervising solicitor for search orders. The practice represented clients in a number of multimillion-pound claims and noted an increase in injunctive relief, SWAP claims, shareholder disputes and civil fraud. Kamal Majevadia, who co-heads the team with Parnell, has 'good technical knowledge and is particularly good at insolvency, restructuring and financial professional negligence cases'.
Debt recovery
Debt recovery - ranked: tier 3
Sydney Mitchell LLP (Birmingham)
Sydney Mitchell LLP's 'very efficient' team has a 'light touch' and is led by Kamal Majevadia, who is 'adept at spotting the wood for the trees and combines this with a user-friendly sense of humour for very experienced officeholders such as liquidators, who are his staple clients'. Majevadia's recent caseload includes acting on behalf of the administrators of Blakemores in relation to the collection of several large debts from former clients. Another name to note is insolvency specialist Leanne Schneider-Rose, who leads on debt recovery matters for business lenders such as AIB Group (UK) and West Bromwich Commercial. The practice also acts for secondary lenders on mortgage repossessions.
West Midlands: Finance
Insolvency and corporate recovery
Insolvency and corporate recovery - ranked: tier 3
Sydney Mitchell LLP (Birmingham)
Sydney Mitchell LLP's practice offers 'exceptional value for money' and is also noted for its ability to 'quickly grasp the instruction and work with the officeholder to implement (and refine as necessary) the strategy'. Practice head Leanne Schneider-Rose has a loyal following of lenders and insolvency practitioners, such as AIB Group and Smith & Williamson, and wins praise for her 'attention to detail and thorough approach'. In one example, Schneider-Rose acted for a bankrupt in the Court of Appeal in a claim against receivers for breach of duty regarding a property owned by the bankrupt.
West Midlands: Human resources
Employment
Sydney Mitchell LLP (Birmingham)
Sydney Mitchell LLP's diverse practice 'punches above its weight'. The practice acts for employers and individuals in contentious and non-contentious matters, and Birmingham-based team head Dean Parnell attracts praise for his ability to 'focus on solutions rather than conflict for the sake of it'. He represented an individual in a complex disability discrimination and victimisation claim against their employer, as well as a shareholder who was dismissed on the grounds of gross misconduct following a health and safety audit. Jade Linton is 'a superstar and a joy to work with'; she acted for an individual in sexual harassment and sex discrimination claims under the Equality Act 2010, which was complicated by the fact the claimant and respondent had previously been in a relationship. She also handled a whistleblowing claim brought by a high-ranked executive whose employment was terminated due to suspicions of fraudulent activity. Associate Tina Chander left the firm to join Wright Hassall LLP.
West Midlands: Insurance
Clinical negligence: claimant
Clinical negligence: claimant - ranked: tier 3
Sydney Mitchell LLP (Birmingham)
Sydney Mitchell LLP is 'a small firm that really punches above its weight', and clients rate it for 'having the skills and knowledge to handle a vast array of negligence and personal injury matters'. Mike Sutton leads the clinical negligence practice; he 'has an excellent manner with clients' and his experience 'allows him to focus on the key issues in the early stages of a case'. Sutton is representing the wife of a man who died of a pulmonary embolism following the hospital's alleged failure to appropriately treat him during the post-operative recovery period. Stephen Jesson acted for a claimant seeking compensation in light of the alleged delay in diagnosis of cancer, and is acting in a group claim filed against a consultant urological surgeon for alleged improper treatment of prostate cancer.
Stephen Jesson - Sydney Mitchell LLP
Personal injury: claimant
Personal injury: claimant - ranked: tier 3
Sydney Mitchell LLP (Birmingham)
Sydney Mitchell LLP acts for local clients on a wide range of personal injury work – much of which consists of multi-track claims – and 'has a strong reputation in the West Midlands'. Team leader and 'very tenacious lawyer' Mike Sutton 'does not shy away from difficult, complicated or messy cases'; he recently represented a man who suffered career-ending injuries following an accident at work, and acted on behalf of the family and financial dependents of a man killed by careless driving. Other key names include Stephen Jesson, who assisted an elderly client in her claim against a restaurant which allegedly failed to provide the duty owed by the manager to a disabled customer.
Professional negligence
Professional negligence - ranked: tier 4
Sydney Mitchell LLP (Birmingham)
Sydney Mitchell LLP handles high-value and complex claims regarding property and banking issues for clients such as Hertford Solutions and West Bromwich Building Society. The 'commercially astute' Dean Parnell has 'technical knowledge that is second to none and is a solicitor you would want on your side'. He leads the practice with Kamal Majevadia, who is singled out for insolvency, restructuring and financial cases. Assistant solicitor Sundeep Bilkhu supports the partners with regards to negligence claims against solicitors and construction professionals, and recently represented a professional client in a case against his governing body for allegedly failing to adequately represent him in court resulting in significant liability costs. The 'hardworking and responsive' Preena Lal is also recommended.
West Midlands: Private client
Contentious trusts and probate
Contentious trusts and probate - ranked: tier 1
Sydney Mitchell LLP (Birmingham)
Sydney Mitchell LLP's contentious trusts and probate team is based in Shirley and demonstrates 'sound knowledge of the law, which it applies for the practical benefit of the client'. The team, led by Kamal Majevadia (who 'is very thorough and applies a good commercial approach to his cases') handled an Inheritance Act dispute in which a significant portion of the assets was held overseas. Solicitor Hayley-Jo Lockley supported the team in obtaining a grant of probate, forcing the removal of caveat and removing an individual from the deceased's property, and led on the advice on the recovery of monies due to a client as per the deceased's will. Tracy Creed is also a key contact.
Family: Birmingham
Sydney Mitchell LLP
At Sydney Mitchell LLP, Karen Moores leads the firm's family team alongside Mauro Vinti, who works out of the Shirley office. The partners are supported by legal executive Jayne Gregg, who is 'very positive and firm with her advice'. Recently, the team represented clients in the Birmingham family court in connection with financial remedy and child arrangement proceedings. Solicitor Teresa Mannion joined the firm in Shirley from Alsters Kelley LLP...
Personal tax, trusts and probate
Personal tax, trusts and probate - ranked: tier 2
Sydney Mitchell LLP (Birmingham)
Sydney Mitchell LLP's clients find the wills, trusts and probate team, led by Tracy Creed, to be 'extremely professional and efficient in all engagements and dealings'. The practice has substantial experience acting on behalf of vulnerable elderly clients in connection with care work and funding. Solicitor Ravinder Sandhu (whose 'knowledge in this field is wide and deep') recently assisted a client with the removal of an executor from an estate, and handled the administration of an estate according to a will, which was complicated by unclear paternity links and genealogical evidence. Clients also recommend 'very good and helpful' solicitor Nicholas Bennett, who is based in Shirley and acted for clients with regards to locating missing wills and applications for grants of probate.
West Midlands: Public sector
Health
Sydney Mitchell LLP (Birmigham)
Sydney Mitchell LLP's public-sector healthcare practice is headed by Fahmida Ismail in Birmingham, closely supported by consultant Tony Harris, who splits his time between Birmingham and Shirley and acted for a retiring senior partner with regards to the cancellation of his GMS contract and the negotiation of his retirement agreement. Areas of expertise include advising on sales, acquisition and mergers of GP practices, partnership disputes, and LIFT and non-LIFT projects. Harris and Ismail recently advised on the changes to partnership agreements in the context of retiring and incoming partners and the re-mortgaging of freehold surgery premises through a complex borrowing scheme requiring safeguarding and indemnity clauses to protect each individual partner. In another mandate, Ismail oversaw the retirement of a GP partner who wished to remain an owner of the leasehold premises. Associates Stewart Coles and Roy Colaba recently represented a GP partnership in connection with the lease of its surgery premises, while Dean Parnell handled a commercial dispute between dentists working in the same practice where the relationship had completely broken down but a fee-sharing agreement remained.
West Midlands: Real estate
Commercial property: Birmingham
Commercial property: Birmingham - ranked: tier 5
Sydney Mitchell LLP
Sydney Mitchell LLP's team includes the 'knowledgeable, prompt and efficient' Stewart Coles, who has particular expertise in dealing with property transactions involving pension schemes, and regularly acts on behalf of SIPPs and SSASs on the purchase, sale and leasing of commercial premises. Coles also represents clients in the retail and hospitality sectors and in 2016 he advised investors on a number of hotel acquisitions. Head of practice Div Singh and finance specialist Fahmida Ismail are the other main contacts.
Property litigation
Property litigation - ranked: tier 6
Sydney Mitchell LLP (Birmingham)
At Sydney Mitchell LLP, senior solicitor Sundeep Bilkhu is a 'good driving force' for cases and continued to be particularly active in landlord and tenant issues for lenders and receivers: Bilkhu represented Hertford Solutions in enforcing a possession order against a tenant in occupation, and also acted for a receiver in obtaining vacant possession of a property following the borrower's default of a legal charge. In other highlights, the team is defending Property Link Midlands in a claim alleging breach of a landlord repair covenant in a lease. Kamal Majevadia heads the practice.
---
Further information on Sydney Mitchell LLP
Please choose from this list to view details of what we say about Sydney Mitchell LLP in other jurisdictions.
West Midlands
Offices in Birmingham, Shirley, and Sheldon
21 lawyers are recommended in The Legal 500 United Kingdom 2017 editorial (listed below)
WEST MIDLANDS
Dispute resolution - Commercial litigation - Birmingham
- Dean Parnell
- Kamal Majevadia
Dispute resolution - Debt recovery
- Kamal Majevadia
- Leanne Schneider-Rose
Finance - Insolvency and corporate recovery
- Leanne Schneider-Rose
Human resources - Employment
- Dean Parnell
- Jade Linton
Insurance - Clinical negligence - claimant
- Mike Sutton
- Stephen Jesson
Insurance - Personal injury - claimant
- Mike Sutton
- Stephen Jesson
Insurance - Professional negligence
- Dean Parnell
- Kamal Majevadia
- Preena Lal
- Sundeep Bilkhu
Private client - Contentious trusts and probate
- Hayley-Jo Lockley
- Kamal Majevadia
- Tracy Creed
Private client - Family - Elsewhere in the West Midlands
- Jayne Gregg
- Karen Moores
- Mauro Vinti
- Teresa Mannion
Private client - Personal tax, trusts and probate
- Nicholas Bennett
- Ravinder Sandhu
- Tracy Creed
Public sector - Health
- Dean Parnell
- Fahmida Ismail
- Roy Colaba
- Stewart Coles
- Tony Harris
Real estate - Commercial property - Birmingham
- Div Singh
- Fahmida Ismail
- Stewart Coles
Real estate - Property litigation
- Kamal Majevadia
- Sundeep Bilkhu
An equal division of assets in divorce is a norm that can occasionally be departed from, for example if one party to a marriage has made a 'stellar contribution' to the marital wealth or the marriage is a brief and childless one. However, the Court has made it strikingly clear that such exceptions to the rule are wholly exceptional and in one judge's words "are as rare as white leopards".

In one such case, the Court of Appeal decided in a 'big money' case that the brevity of a childless marriage, during which the husband and wife largely kept their finances separate, justified a departure from an equal division of the assets.

The primary source of the couple's wealth was £10.5 million in bonuses that the commodities trader wife had earned in just five years. Her rewards had enabled them to lead a lavish lifestyle and, towards the end of the marriage, the husband had taken redundancy and devoted himself to refurbishing their two homes.

The marriage lasted only four years, foundering after the wife discovered that the husband was having an affair. The assets that stood to be divided in their divorce were worth £5.45 million and a judge decided that the husband should have half of that.

In allowing the wife's appeal, the Court found that a departure from the equal sharing principle was justified. Effectively all of the marital assets had been generated by the wife. The couple had no children during a short marriage and there had been little inter-mingling of their wealth. The Court found that the husband was entitled to £2 million, made up of a £1.1 million house and a £900,000 capital sum.
The principles applied in this case will not always fit and therefore the question remains, how does one protect one's assets in the event of divorce? Effective protection can come from preparing well thought out and well drafted trust documents before marrying. Alongside trusts, another effective form of asset protection is a pre-nuptial agreement. These have, over recent years, become increasingly popular with couples who have assets owned prior to marriage that they wish to protect in the event of divorce.
For advice on protecting your financial interests in the event of relationship breakdown, contact Mauro Vinti on 0121 746 3300 m.vinti@sydneymitchell.co.uk
Personal relationships are generally considered private matters, but it is sometimes necessary for judges to delve deeply into them in order to discern whether binding promises have been made. One such case concerned a handyman who formed an intimate relationship with his very wealthy employer.
The woman, who was worth about £10 million, had taken on the handyman to do odd jobs around her country estate. However, after their relationship developed, he claimed that they had lived together as man and wife for several years before they parted acrimoniously. He alleged that she had promised him a stake in two residential properties and shares in a company that owned a third. Alternatively, he sought compensation for work he had done on the properties.
She accepted that she had had a dalliance with him, but argued that their relationship never moved beyond that of an employer and employee who became good friends and companions and occasionally enjoyed sexual intimacy. She denied that she had ever promised him any part of her wealth, which was in part derived from her divorce but also from her success as a property developer.
In dismissing the handyman's claim, a judge found him to be a thoroughly dishonest witness. The woman had never had any interest in forming a committed relationship with him and he had never been any more to her than a kept man, in addition to being an employee or jobbing worker.
She had made him no enforceable promises and he had never genuinely believed that she was his business partner or that he would be entitled to a share of any of her assets. There was also no credible evidence that he had done any work for which he had not been paid. The facts of the case emerged as the Court of Appeal dismissed his challenge to the judge's decision. Neither the judge's assessment of the witnesses nor his findings of fact could be faulted.
If you are concerned about family legal issues or have been affected by similar issues to that above, please contact Amanda Holland or a member of the Family Team on 0121 698 2200, email a.holland@sydneymitchell.co.uk or fill in our online enquiry form.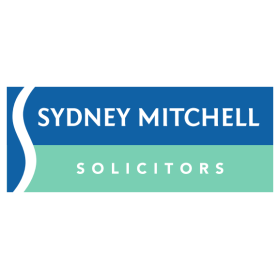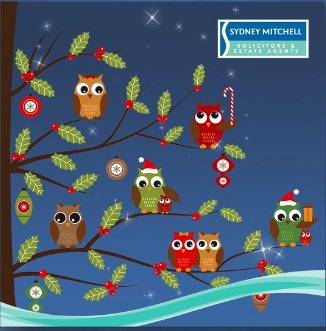 Wishing all clients, contacts, family and friends of Sydney Mitchell LLP a Merry Christmas and a Happy and Prosperous New Year.
Personal autonomy is nowadays a crucial factor in divorce and judges are anxious to ensure that the end of a marriage is accompanied by the termination of dependency. In one big money case, the Court of Appeal ruled that an ex-wife was entitled to sufficient capital to buy a home of her own.
Following her divorce, a judge awarded her £2 million as an income-producing capital sum. She was also granted the right to live in the former marital home, a £5 million penthouse flat, for 14 years, or until such time as she remarried or came into her inheritance from her father, who was said to be worth £500 million.
In upholding her appeal against that decision, the Court found that it failed to respect her autonomy or to recognise her role as carer for the former couple's three children, one of whom suffered from learning difficulties. If the £2 million ran out and she remarried before her father died, she would be left with no capital of her own and would not have the wherewithal to buy a new home.
Her ex-husband's lawyers pointed out that her father, a Saudi Arabian industrialist, was bound by the law of that country to leave her a fifth of his fortune on his death. However, the Court noted that English law alone applied to the case and that the father was under no obligation to financially support his adult daughter, who had almost no assets of her own, or his grandchildren.
That responsibility fell on the husband who, largely through inheritance, was worth between £14 million and £17 million and, as a City financier, had an earning capacity of £350,000 per year. Unlike the wife, the divorce had left him fully autonomous and he had long since remarried and started a new family. The case was remitted to the High Court for a decision to be made on the amount by which her award should be increased.
For help or advice on this matter or family law advice please contact Teresa Mannion or a member of the family team at Sydney Mitchell on 0121 746 3300 or email t.mannion@sydneymitchell.co.uk.
Even the courts can fall victim to fraud and certainly did so in one case in which a disbarred barrister deceived family judges on a wholesale basis into believing that they had jurisdiction to entertain divorce petitions lodged by foreign nationals.
The case concerned 20 divorce petitions and one to dissolve a civil partnership. Some of them had proceeded to the point where decrees nisi or absolute were granted. The fraud was detected after it emerged that, in each case, the address of one or other of the divorcing parties was given as the same house in London.
That address belonged to members of the family of a former barrister who had been disbarred after being convicted of benefit frauds. Forensic analysis of the petitions suggested to varying degrees of probability that, in some cases, he had forged the signatures or sworn statements of the petitioner, the respondent, or both.
After proceedings were launched by the Queen's Proctor under the Matrimonial Causes Act 1973, the High Court had no hesitation in accepting that the petitions were tainted by deception. Those petitions that were still at an early stage were dismissed and decrees granted in respect of others were set aside. The disbarred barrister was ordered to pay the costs of the case on the punitive indemnity basis.
For further information on this article and related issues, please contact Amanda Holland on 0121 698 2200, email a.holland@sydneymitchell.co.uk or fill in our online enquiry form.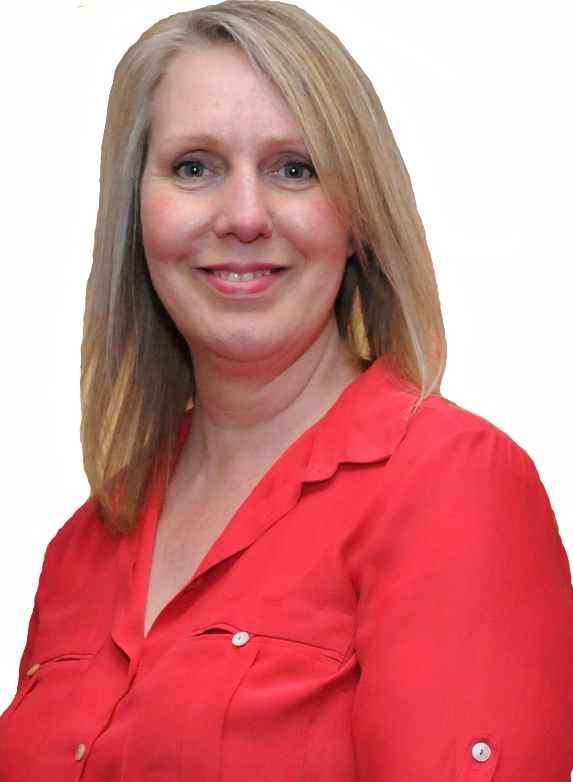 Signing a home-made will, without legal advice, is a false economy and creates a real risk that your wishes will not be honoured after your death. One striking example concerned an eastern European man who was penniless when he settled in Britain – but was worth over £2.75 million when he died.
The man came to Britain soon after the Second World War and worked in a quarry. By the time he died, aged 91, he owned three properties – two in the UK and one in his native Montenegro – and a portfolio of stocks and bonds. He died a childless bachelor and only one of his six siblings survived him.
Despite being a British citizen, and having lived in the UK for almost 70 years, he had a limited grasp of English. The hand-written will he made two years before he died was littered with spelling and grammatical mistakes. Parts of the document were smudged or obliterated. It was not precisely dated and, although his signature was witnessed, it did not include an attestation clause.
Lawyers were appointed to protect the assets of the estate and applied to the High Court for rulings in respect of the true meaning of the will. Difficulties posed by the document included a bequest to a non-existent cancer charity and a legacy to a friend, the amount of which had been obliterated.
In ruling on the case, the Court found that it was possible to discern the man's intentions from the wording of the will. It ruled that the majority of the estate, including the three houses, should go to the Serbian Orthodox Church, in London, to be held on trust for the benefit of people in need, especially children, in Kosovo.
Various legacies to his nieces and nephews were clear and, with the assistance of a forensic document examiner, the Court was able to find that the bequest to the friend was £8,000. The word 'money' in the will was interpreted as including his stocks and bonds, which would also go the Church to be held on trust. The Court directed that the £10,000 bequest to the non-existent charity should be distributed amongst a number of cancer research organisations.
In the absence of evidence to the contrary, the Court found that the man had the mental capacity required to make a valid will. Certain steps remained to be taken before the document's validity could be formally confirmed and the bequests distributed, but the Court expressed the hope that any remaining issues could be resolved by agreement.
For advice for Wills Trusts and Probate matters contact Tracy Creed 0121 746 3320, email t.creed@sydneymitchell.co.uk
Going abroad on holiday or to live is becoming a common occurrence for many children. Parents may be offered positions abroad, either for a specific time or with endless possibilities of a permanent move. Likewise, grandparents may have chosen to move to a warm climate with a more relaxed way of life and promises of frequent long holidays for their family.
Although these changes can be viewed with a mixture of excitement and fear, if both parents agree, then their children can explore new vistas.
However, if the parents are no longer residing together there are many issues which may arise that need to be addressed. Karen Moores, family law solicitor explains the legal implications of taking your children abroad if you are divorced or separated.
Taking a child on holiday
The necessity to obtain permission to take a child out of the UK is not commonly known. It often depends on what Children Act Orders have been made, if any, and applies whether it is a day trip to France, a fortnight to Florida or the whole of the school holidays with relatives in Pakistan.
Consideration should first of all be given as to who has parental responsibility. If both parents have parental responsibility and there are no Child Arrangement orders (residence orders) or other restrictions in place, then neither can take the child on holiday outside the United Kingdom without the written consent of the other parent or any other party with parental responsibility. If consent is refused, an application to the Court will need to be made for permission.
The situation is different where one parent has a Child Arrangement Order. A person with a Child Arrangement Order (Residence Order) can take a child abroad for up to a month without the written consent of the other parent. However, it is good parenting to endeavour to agree the arrangements in advance; if consent is unreasonably withheld then an application may be made to the Court.
If the mother alone has parental responsibility and there are no child arrangement orders concerning the child, permission is not strictly needed by her to take a child abroad on holiday. However, again it is responsible parenting to consult and reach agreement with the other parent. Of course this does not stop a father without parental responsibility applying for parental responsibility and then objecting to the temporary removal of the child.
In almost all cases it is best to agree holiday or similar arrangements in advance to avoid misunderstandings, problems with contact, accusations of abduction and other applications to the Court. In the normal course of events permission for a child to go abroad is invariably given by a Court. Often details are required stating where the child will be staying, giving the date of departure, return and details of flights along with contact telephone numbers. If however there are suspicions that the child will not be returned, especially if the child is going to a non Hague Convention Country, then security will be necessary.
If grandparents and other family members want to take a child abroad, permission will be needed from both parents with parental responsibility and not just from one parent.
All of these issues may be dealt with at the local Court, however, if the approved holiday requires consideration of the law and procedures in foreign countries, then a Judge of the High Court may deal with such applications as consideration will need to be given with regard to putting in place specific orders. This may include mirror orders, notarised agreements and significant sums of money placed in a bond to be released upon the child's return. There have also been cases where family members, not just the person taking the child abroad, have been required to enter into a solemn declaration guaranteeing the safe return of the child.
The Court would also look at the risk of non return along with the magnitude of the impact on the child of any non return. It is therefore evident from previous Judge's decisions that they take account of each individual circumstance, the age of the child and detailed protective steps if there is a significant fear of non return after a trip abroad.
For further information and questions on taking your child/children abroad, contact us today.
Concerns of abduction
It is not unusual, particularly in families with international connections, for either parent to be anxious that the child will not be returned. These doubts may arise prior to the child leaving on holiday or indeed where the parent and child are returned late after a contact visit or if it has been difficult to get in touch with the other parent at any stage. If there is an immediate risk, port alert will be required. If there is time to secure an application to the Court for an order prohibiting the removal of the child from the jurisdiction without notice being given to the other parent, this should be done quickly as it can be crucially important to prevent the child leaving the UK. Any delay in an application can result in the child being taken out of the jurisdiction and may then result in great difficulty in locating the child and securing their return.
Nevertheless, if it is known that the child has been taken to a Country within the European Union there are considerable resources and facilities in place to track and locate a child in the hope of securing a return before departure to the rest of the world.
Abduction is known as a failure to return a child after an agreed period abroad. As stated above there are protective steps which can be taken if there is a fear of a non return after a trip abroad and legal advice should always be sought promptly to address anxiety about any concerns of an abduction. Information such as names, addresses, photographs and descriptions of people and places where it is likely that the child could be taken should be gathered as soon as possible. Clearly, this evidence may only be available if there is a reason to suspect that the child is being taken to other family members or friends who reside abroad.
If you have any concerns about abduction and need some legal advice on the issue, contact our family team.
Relocating abroad
A parent needs the permission of the other parent or a Court Order to take a child permanently abroad. This is known as a relocation application or leave to remove.
In some cases it is appropriate to oppose the relocation application but in others it may be wise to consider putting energies into legal representation to ensuring very good future contact before the relocation proceeds. If there are well thought out plans, with good reasons given to the Court for relocation, they will generally allow relocation. This however, does not mean that a parent opposing relocation of their child should immediately give up.
When considering opposing relocation applications it is essential to consider all aspects of a child's life. The Court will hear evidence as to the child's educational progress, family and support network, activities that they are involved in along with the impact of losing contact with the wider family. Consideration will also be given by the Court as to what more could the one parent offer the child if they continue to reside in this jurisdiction. If the child is to remain in Europe where the country has signed up to the appropriate conventions, there will be certain protection and enforceability of orders for contact. Even if a child has been permitted to go abroad, certain safeguards can be put in place to ensure that good contact continues. This may include extended staying contact during the school holidays and consideration as to travel arrangements, the use of emails and web cams.
Enforcement is another important issue that is required to be looked at before a child leaves the jurisdiction as often if there is a breach of an agreement or an Order these may have no validity abroad and may therefore not be relied upon. Therefore notarised agreements, mirror orders, bonds, religious oaths and other safeguards to ensure compliance with arrangements should be considered. Contact Orders made in England may not automatically be recognised or may require separate Court procedures and all of this must be done before departure.
A mirror order is an order made in the courts of the country of relocation. This is identical to the order made before the UK courts. Therefore the advantage for the left behind parent is that because the order becomes an order of the foreign state, local enforcement is available.
There are therefore many issues that have to be considered as far in advance as possible. Legal advice from a Solicitor, preferably who has experience in such matters, should be taken so that due consideration may be given to all the possibilities that may arise and precautionary measures put in place.
Many children go abroad on holiday to visit family and friends or indeed to emigrate and it is a positive experience for them. Ultimately wherever the children is residing, it is usually in the best interests of that child to have regular, quality and contact with both parents. If this is an issue that you require further assistance or advice on please contact us today.
The length of a marriage and the pre-existing financial positions of the husband and wife are both relevant factors when it comes to dividing up assets on divorce. However each case is decided on its own facts and in one case a wife was awarded £4.5 million at the end of a marriage that lasted less than two years.
The husband, in his 60s, was worth £37 million, almost all of which pre-dated his marriage to a woman almost 30 years his junior. During their brief union they enjoyed a luxurious lifestyle, but the marriage and its breakdown were so tempestuous that the wife had suffered serious psychological harm.
Given the brevity of the marriage and the extent of the husband's pre-existing wealth, a family judge acknowledged that it was not a case for equal sharing of assets. However, he found that the wife's needs included a £2.3 million flat in Central London. The husband was, amongst other things, also required to pay off her £300,000 debts and to provide her with a £1.3 million lump sum as a source of income.
In rejecting the husband's appeal against that ruling, the High Court noted that, although the wife made no criticisms of his behaviour, she had left the marriage in a condition of great damage and vulnerability. Although her award might be viewed as generous, the judge's assessment of her capital and income needs fell well within the discretion vested in him by the section 25 of the Matrimonial Causes Act 1973.
For further information on this article or other family matters, please contact Jayne Gregg on 0121 700 1400, email j.gregg@sydneymitchell.co.uk or complete speak to a member of our family team for help or advice on family and divorce matters.
A decree absolute, ending a marriage, does not necessarily signal the end of judicial involvement in divorce. As one High Court case showed, financial arrangements can be revisited in the light of changed circumstances, including children growing up, the formation of new relationships and increases and decreases in income.
The case concerned a middle-aged NHS dentist and his care worker ex-wife who had two children during their 11-year marriage. After their relationship broke down, a decree absolute had been granted in 2011 and the wife had been awarded 53 per cent of the couple's capital assets. The husband had also been required to pay her £2,250 in monthly maintenance.
The husband had since remarried and his new wife was expecting a baby. Whilst his financial responsibilities had increased, his income was said to have substantially dropped due to changes in NHS funding of dentistry. In those circumstances, a family judge agreed to reduce his maintenance payments to £2,000 per month. Provision was also made for their further reduction in stages as he approached retirement. However, the judge directed that the husband's NHS pension, worth more than £190,000, should be shared equally with the wife.
The husband remained dissatisfied and, in challenging the judge's order before the High Court, he presented fresh evidence as to his declining income and increased outgoings. In seeking a clean financial break, he claimed to be facing a deficit between his income and expenditure of £3,360 per month.
In rejecting his appeal, however, the Court could find no sufficient evidential basis on which to interfere with the judge's clear and comprehensive conclusions. His decision to gradually decrease the wife's maintenance payments until such time as they would be replaced by the pension sharing order was carefully crafted.
For advice please contact Emma Gray on 0121 746 3300, email emma.gray@sydneymitchell.co.uk or fill in our online enquiry form.
Pages