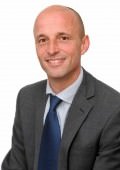 Most people would consider it uncontroversial that those who pursue fundamentally dishonest personal injury claims should be denied a penny in compensation. However, as a High Court ruling made plain, such serious allegations have to be fairly and squarely proved.
The case concerned a motorist who was injured in a road collision. The other driver's insurers admitted liability and accepted that he had sustained various soft tissue and orthopaedic injuries which resolved within 30 months. What they disputed, however, was his claim that a condition causing ongoing pain in his mid-back, which interfered with his ability to make a living, was linked to the accident.
Following a trial, a judge found that his pursuit of the latter claim was fundamentally dishonest, within the meaning of Section 57 of the Criminal Justice and Courts Act 2015. Although accepting that he would otherwise have been entitled to £14,000 in damages, the judge went on to dismiss his claim in its entirety.
Upholding his appeal against that outcome, the Court noted that it was difficult to see that he had been given any real advance notice that an allegation of fundamental dishonesty was to be made against him. Given that the accusation was never clearly put to him, he was denied a fair opportunity to respond. That amounted to a procedural irregularity that undermined the judge's decision.
In setting aside the judge's orders, thereby resurrecting the man's claim, the Court also identified a number of errors in the judge's approach to the evidence and ruled that his finding of fundamental dishonestly was plainly wrong.
For help and advice on personal injury matters, contact Mike Sutton m.sutton@sydneymitchell.co.uk or David Lydon d.lydon@sydneymitchell.co.uk on 08081668827.