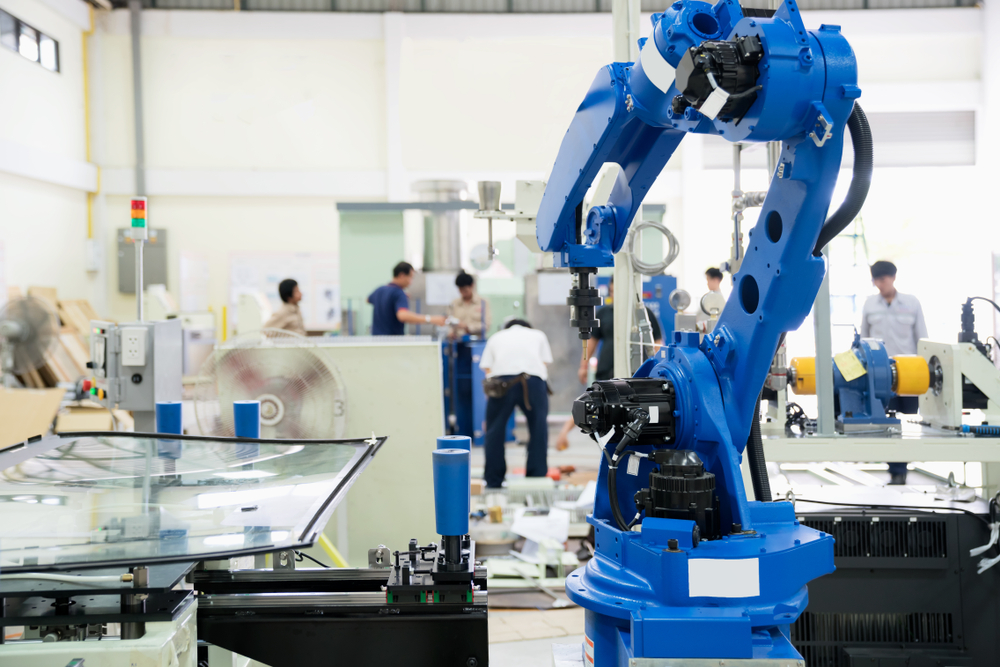 This phrase has become notorious and conjures images of machines taking over a complacent society walking blindly into self -inflicted destruction as machines potentially become the new super predators.
This rise of technology and digital transformation among businesses of all types has led to the widespread automation of key processes in order to make workplaces as efficient as possible. With this, the rising adoption of robotics in industry means that health and safety issues are growing increasingly complex.
Manufacturing is one sector in which the use of robots is becoming increasingly widespread, but retail and healthcare have also experienced a rise in this type of operations. Robots are able to carry out tasks deemed too dangerous for humans to perform, such as lifting or moving heavy objects or handling dangerous substances. There are also new wearable robotic devices in use that can reduce the risk of injury or aid the rehabilitation of staff members who have been injured.
In scenarios where robots work alongside humans, there are a series of risks that need to be mitigated. For instance, many factories have installed cages and guards to avoid unwanted interaction between humans and fixed robots. However, with new developments in technology creating robots that can move autonomously around a workplace, new risks arise.
Cited as the first human killed by a robot, Mr Robert Williams was an assembly worker at Ford's Flat Rock plant in Michigan. He was crushed to death by the arm of a one-tonne robot on the production line on 25 January 1979. The court concluded that he was struck on the head due to inadequate safety measures. Whilst this incident occurred some time ago, accidents like this will only increase as manufacturers and society seek to increase automation and rely upon ever changing technology.
More recently a 21-year-old, was part of a two-man team installing the stationary robot in a car plant. The young man was struck by the robot's arm and pressed against a metal plate, he unfortunately died of his injuries soon after. An argument arose and it appears the technician was apparently inside the cage when the accident occurred. According to a statement released by the manufacturers, the robot did not malfunction. However, would this accident have occurred(????) maybe, but we would contend the robot was merely fulfilling the task without regard, thought or conscience to those around and herein lies the problem. Machines fulfil their function without compassion with the end justifying the means in terms of their function. Time will tell if this aspect is ever addressed.
However, mechanism (?) should have been put in place and it was incumbent on his employers to do so. Risk assessment procedures should be carried out to ensure they account for the full range of potential hazards posed by the use of robots. Common causes associated with accidents involving robots should also include human error, control errors, mechanical failures, environmental effects, malfunctioning power sources and improper installation. In addition, employers should look closely at their employees' skill set, as skills required to work with robots are likely to be different and more technical.
It is therefore surprising no Health and Safety legislation exists in relation to the specific use of robots in the workplace but a more generalised obligation does exist on employers to take reasonable measures to make sure their employees are kept safe
The benefits offered by the use of robotics and automation in the manufacturing industry are plentiful; however, it is the responsibility of the employer to ensure that everything possible is carried out to minimise the associated risks.
In the event that you have been injured whilst at work please contact our Personal Injury team on 0808 166 8827 for advice.