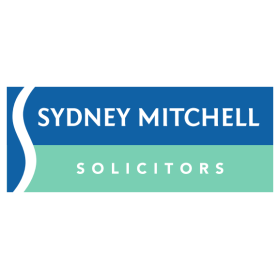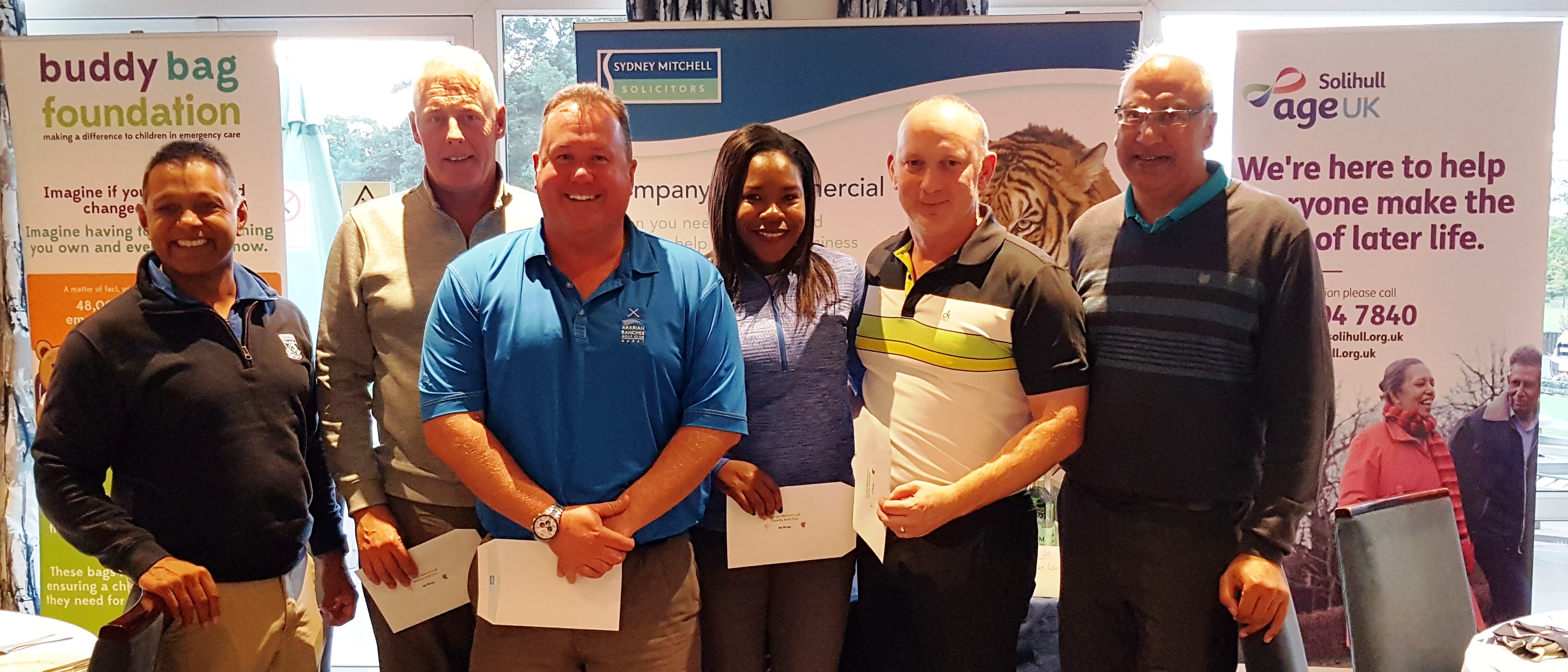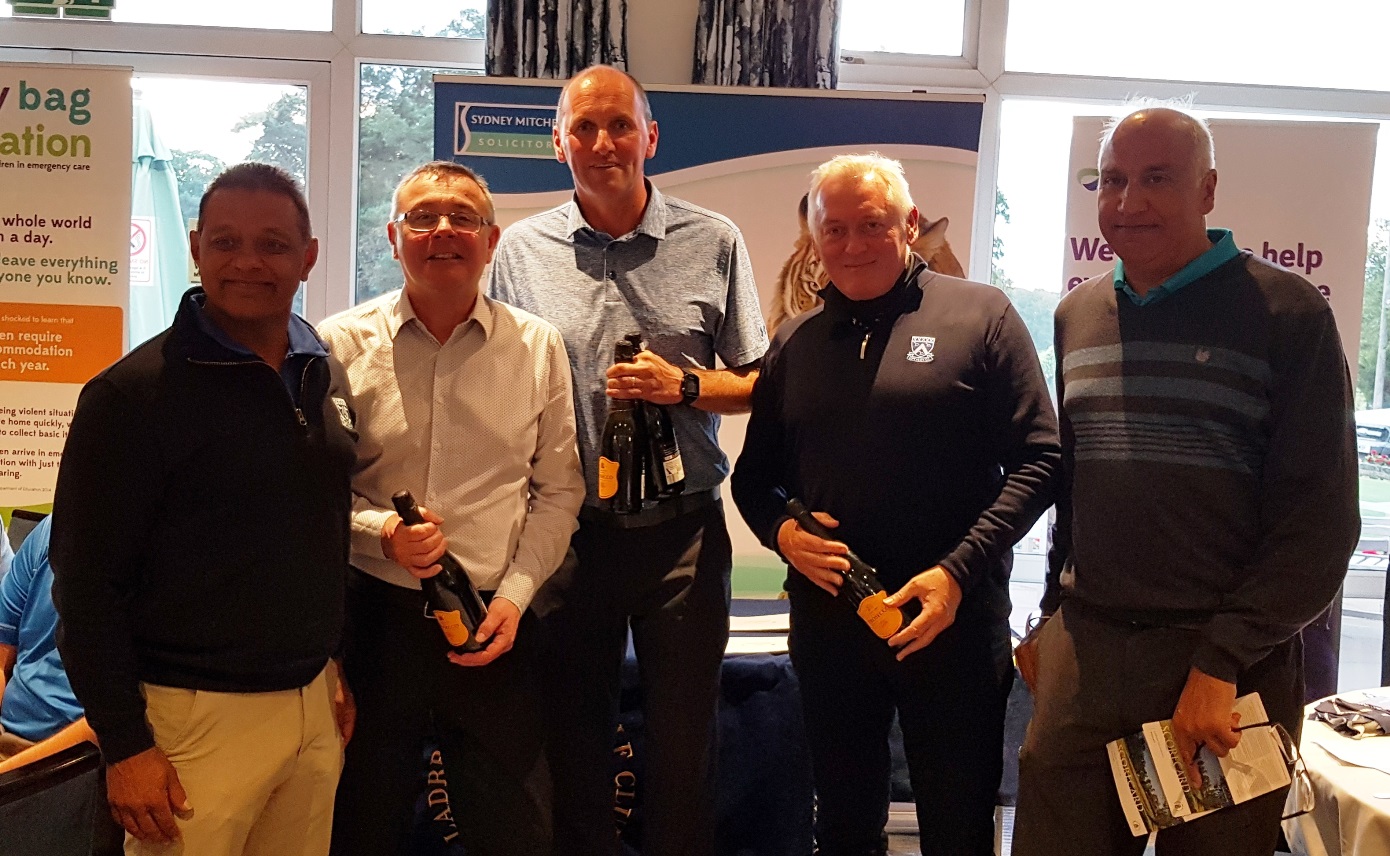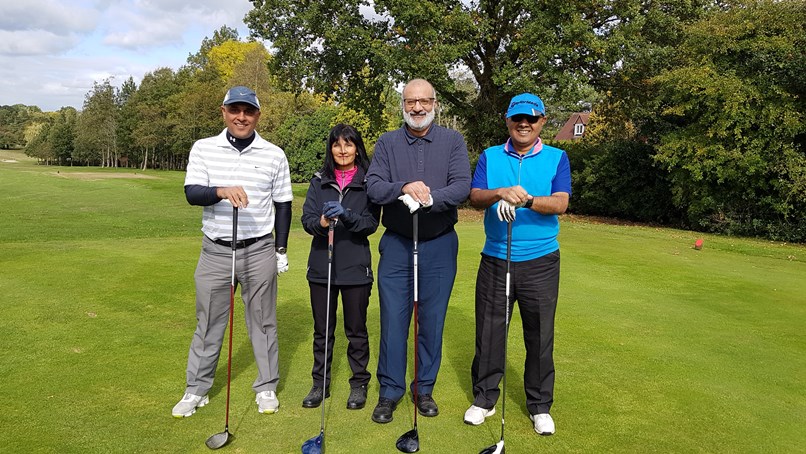 A glorious sunny but windy day saw our highly skilled golfers raise a fantastic £2600 for local Midlands' charities. Ladbrook Park Golf Course was in excellent condition with Midway Care Group winning the competition.
Eastcote Wealth Management came in a very close 2nd place and Fahmida Ismail's Sydney Mitchell team in 3rd place. It was an exciting completion with Mulligans, Jokers and a yellow ball thrown in to keep players on their toes.
Freedom Technical won the Yellow Ball competition; the longest drive was won by Andy Chubb of Insol Group and the nearest to the pin winner was Richard Hales of Green Office Technologies. Unfortunately no one won the £5000 Hole in One Prize on the 12th however Angela Harrison was the first to get on the green with an impressive drive.
Our two Midlands' charities will benefit from the £2600 raised on the day; Age UK Solihull* and the Buddy Bags Foundation**.
Div Singh, Senior Partner at Sydney Mitchell commented:
All players showed their generosity in supporting the fundraising and a special thank you to Automated Systems Group who sponsored the 18th hole and to Ladbrook Golf Club for donating a four-ball for the raffle. £935 was raised from the mulligans and raffles alone. It is great to be able to raise much needed funds for Age UK Solihull and the Buddy Bag Foundation.
Lorraine Hart of Age UK Solihull commented:
We are really grateful to Sydney Mitchell for organising the Charity Golf Day and would like to thank everyone who supported this event and for selecting Age UK Solihull for their charity this year. Everyone needs help in later life, and it is great to be able to give that much needed support to older people in the Solihull Borough.
Alison Bird of the Buddy Bag Foundation, added:
The Buddy Bag foundation was set up to help children fleeing violent situations, often having to leave home quickly, without the chance to collect basic items. Often children arrive in emergency accommodation with just the clothes they are wearing. Every penny raised by charity goes to creating the Buddy bags that are given to children affected by situations beyond their Control. Each bag costs £25 and contains the basic toiletries, pyjamas, socks, underwear, book, picture frame and a small teddy bear to provide a little comfort for them.
We thank the generosity of the players and Sydney Mitchell for supporting our Charity.
*Age UK – Solihull provides help and support to older people in the borough of Solihull. The Vision of Age UK Solihull is of a world where older people flourish and our Mission is to improve the lives of all older people in the borough. Most of our services are provided free. All the money we raise stays in solihull to help pay for our services which include information and advice, companionship and practical help. Find out more at www.ageuksolihull.org.uk.
**The Buddy Bag Foundation was created in response to the rising number of children who enter emergency care after fleeing violent situations at home. The Foundation helps restore a sense of safety and security into a child's life during a traumatic time. By providing these children with a few essential items, the charity can help make the transition into emergency care a little easier. Over 48000 children require emergency accommodation each year in the UK. Founder Karen Williams launched the Buddy Bag foundation in 2014 after being inspired by the Alannah and Madeline Foundation in Australia. www.buddybagfoundation.co.uk
Sydney Mitchell LLP is a Legal 500 Top Tier firm based in the Midlands with over 100 employees. The firm's specialist teams include employment, commercial property, company and commercial services, litigation and insolvency. Private client teams include family law, residential property, dispute resolution and wills and probate, tax and trusts and personal injury.
Pictures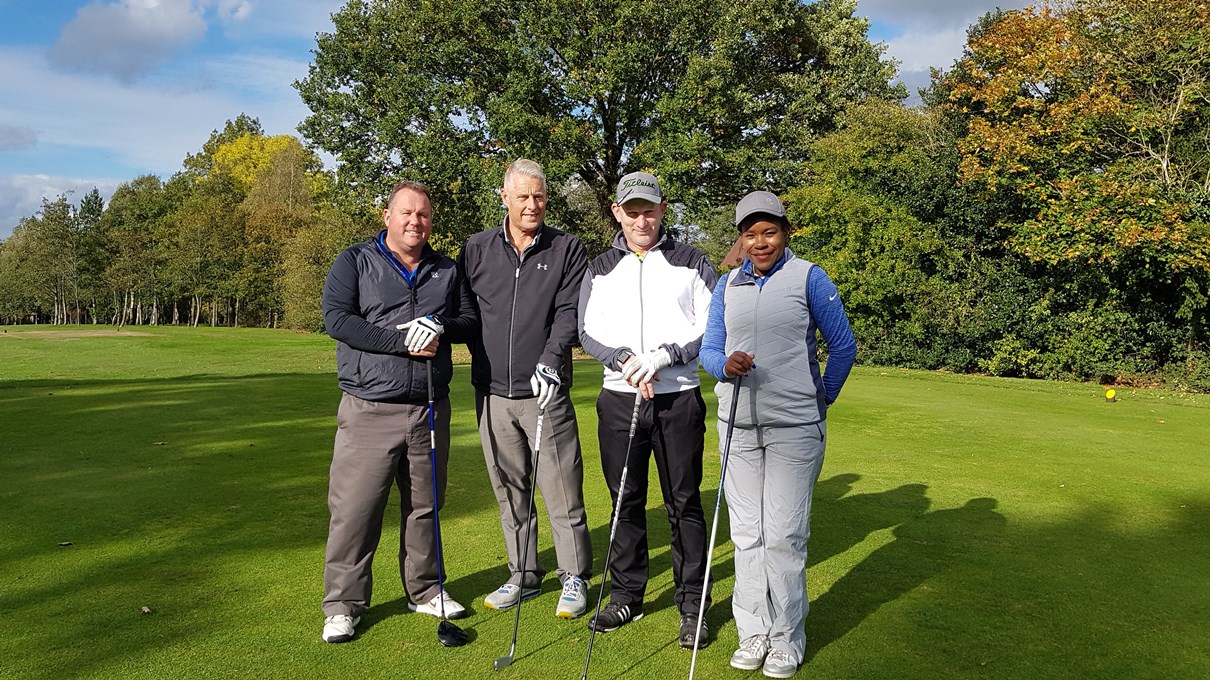 Winners – Midway Care Limited; Matt Harrison, Lee Harris, Ian Brown and Angela Harrison with Div Singh, Sydney Mitchell and Kam Majevadia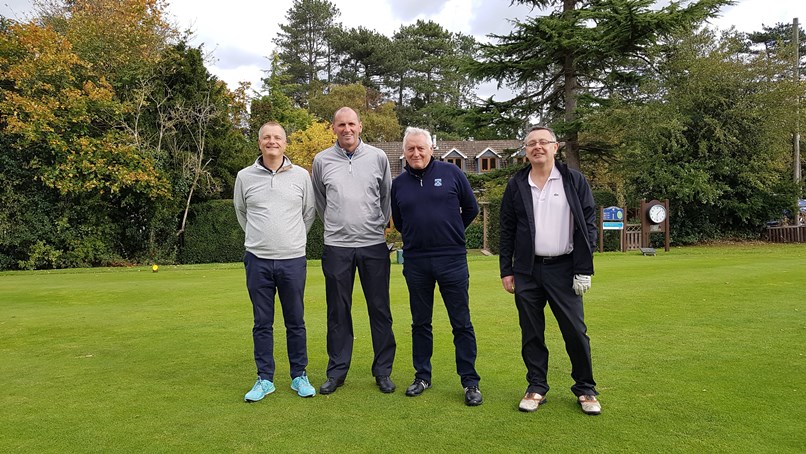 2nd Place - Eastcote Wealth Management; Jonathan Hearn, Trevor Law, James Carty, John Ruddick with Div Singh, Sydney Mitchell and Kam Majevadia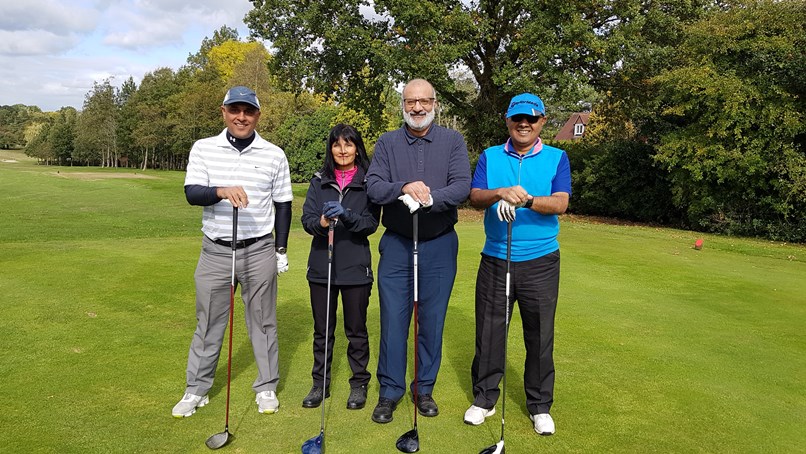 3rd Place – Sydney Mitchell; Fahmida Ismail, Aamer Janjua, Asif Din, Mohammed Shoiab with Div Singh, Sydney Mitchell and Kam Majevadia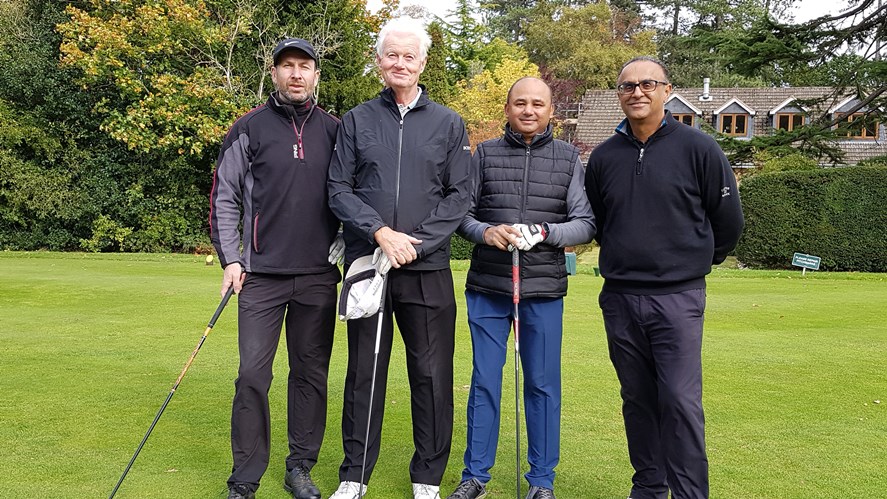 Yellow Ball winners – Freedom Technical; Mark Reynolds, Baljit Singh, John McCormack, Narendra Patel
About Age UK Solihull
Age UK – Solihull provides help and support to older people in the borough of Solihull. The Vision of Age UK Solihull is of a world where older people flourish and our Mission is to improve the lives of all older people in the borough. Based at The Core, Central Library Building, Solihull, B91 3RG and in Chelmsley Wood Library. 0121 704 7840 info@ageuksolihull.org.uk Charity number 1055887
About the Buddy Bag Foundation
The Buddy Bag Foundation was created in response to the rising number of children who enter emergency care after fleeing violent situations at home. The Foundation helps restore a sense of safety and security into a child's life during a traumatic time. By providing these children with a few essential items, the charity can help make the transition into emergency care a little easier. Over 48000 children require emergency accommodation each year in the UK. Founder Karen Williams launched the Buddy Bag foundation in 2014 after being inspired by the Alannah and Madeline Foundation in Australia. hello@buddybagfoundation.co.uk
www.budybagfoundation.co.uk @buddybagsuk Charity No. 1164916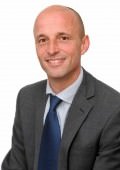 If people are injured by uninsured drivers on private land, are they entitled to compensation? In a landmark decision, the High Court has answered that question with a resounding yes.
The case concerned a pedestrian who was walking across a private field when he was struck and catastrophically injured by an uninsured 4x4 vehicle. The driver had proceeded from a public road onto a footpath, before ploughing through a barbed wire fence into the field and colliding with him. He suffered a broken neck and was left quadriplegic.
He launched proceedings against the Motor Insurers' Bureau (MIB), an industry body which, by virtue of the Uninsured Drivers Agreement 1999, compensates those who are injured by uninsured drivers. The MIB accepted that the driver was fully liable for the accident. However, it argued that it had no liability to compensate the pedestrian because the accident had neither been caused by, nor arisen from, the use of a vehicle on a road or other public place, within the meaning of Section 145 of the Road Traffic Act 1988.
In ruling on the matter, the Court rejected arguments put forward by the man's lawyers that the driver's use of the vehicle on the public road, before he entered the field, was sufficient to meet the statutory test. Their plea that the Act should be interpreted in a manner that rendered the MIB liable also fell on fallow ground. Such an interpretation would go against the grain and thrust of the legislation.
The pedestrian, however, won the argument under European law. The Court found that Directive 2009/103/EC created a directly effective, precise and unconditional obligation on the UK government to ensure compulsory insurance of motor vehicles, including those used on private land. The Court also broke new legal ground in ruling that the MIB is an emanation of the state, and that the Directive is therefore enforceable against it.
The decision meant that the MIB was obliged to pay the pedestrian at least Euros 1 million in compensation, that being the minimum level of cover required, per victim, by the Directive in respect of personal injury. The Court would hear further argument as to whether the European principle of equivalence required that cover to be unlimited.
For help and advice contact Mike Sutton, m.sutton@sydneymitchell.co.uk on 0808 166 8827.
Inheritance Tax (IHT) represents a huge burden on many estates but, with the right professional advice, there are effective ways of reducing it. In one case on point, a High Court ruling had the effect of cutting potential IHT liabilities in respect of a wealthy widow's estate by as much as £3.2 million.
The woman, aged in her 70s, suffered from early onset dementia and was agreed to be incapable of managing her own affairs. Her husband, a successful businessman, had left her very well off and her estate was estimated to be worth £18.65 million. If she died immediately, that would give rise to an IHT liability of about £6.2 million.
Her son and sole surviving child managed her affairs under an enduring power of attorney. After taking legal advice, and with a view to IHT mitigation, he applied to the Court to authorise a number of lifetime gifts from his mother's assets, including £6 million to himself and substantial donations to various charities.
In authorising the gifts, the Court noted that they reflected the terms of the widow's will in that the beneficiaries of both were the same. She had engaged in tax planning before she lost capacity and the evidence indicated that the gifts were consistent with her wishes, feelings, beliefs and values.
The gifts were amply affordable in that the widow would retain about £10 million in assets, more than enough to pay for her continuing care in a private nursing home. The effect of the gifts would be to reduce IHT liabilities on her estate to about £5.6 million, were she to die today, and about £3 million if she lived for another seven years.
For help and advice on matters such as this please contact Lucy Bluck on 0808 166 8860 or email l.bluck@sydneymitchell.co.uk
One of the most valuable reliefs from Inheritance Tax (IHT) is Business Property Relief (BPR), which allows the transfer of qualifying business property from the deceased's estate at a nil value for IHT purposes.
The rules on what constitutes business property are many and complex and the principal exclusion from availability for BPR is where a business is an investment business – or put precisely, where its activities 'consist wholly or mainly of dealing in securities, stocks or shares, land or buildings or making or holding investments'.
One big area of contention is that of furnished holiday lettings, which can qualify for favourable treatment with regard to other taxes. However, HM Revenue and Customs see holiday lettings as easy pickings for IHT purposes and will routinely claim that they are investments in land, rather than businesses per se.
By and large, HMRC have been successful with this argument, but not always. The key to the decision will lie in the level of services that are provided with the letting. In a recent case in which the guests were provided with several services, including a pool and sauna, the Upper Tribunal agreed that it was a business.
A number of similar cases are pending and it will be interesting to see just how close to operating as a hotel (albeit one with weekly lets) the business must be to qualify for BPR.
Watch this space.
For help and advice please contact Lucy Bluck, l.bluck@sydneymitchell.co.uk on 0808 166 5638.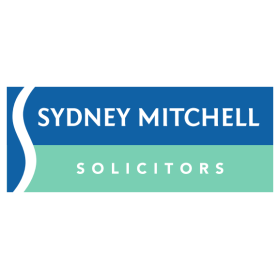 The law that allows someone who was dependent on a deceased person during their lifetime to make a claim against their estate if there is no, or inadequate, provision for them in the will is one of long standing (the Inheritance (Provision for Family and Dependants) Act 1975). However, many people think it applies only to blood relatives.
That this assumption is incorrect was emphatically confirmed in a recent case in which a 70-year-old woman was awarded £325,000 from the estate of a man with whom she had had a relationship lasting more than 20 years, the last seven of which they had spent together in the man's home, which was the principal asset of the estate.
His will left his £1 million estate entirely to his two daughters, both of whom are comfortably off. When his former partner made a claim under the Act, they opposed it, contending that the relationship was not one of permanence and substance.
The judge concluded that the man had clearly had a responsibility to his partner and made the award.
The case raises the following points. The first is that if you are in a similar situation and wish to leave your assets in a particular way, that can normally be achieved, but success may depend on making arrangements well before your demise. Secondly, if you are in a situation in which appropriate provision has not been made for you, a well-founded and well-argued challenge to a will that cuts you out may produce success.
For help and advice please contact our contentious probate team on 0808 166 8860.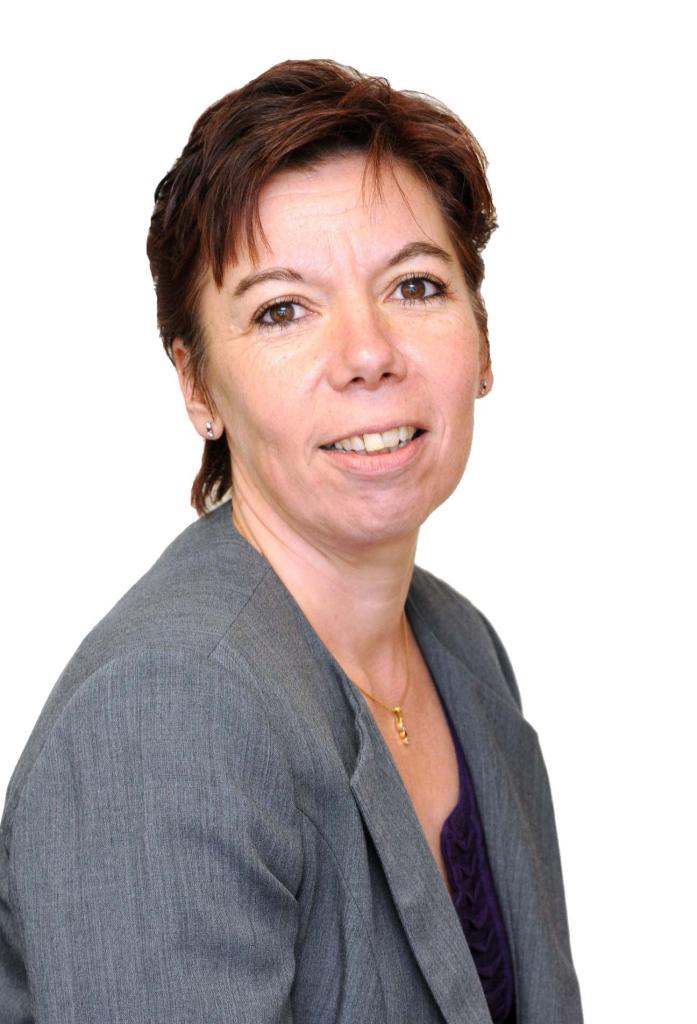 Moving around the globe to where the work is has become a way of life for many, but often begs the question where, if anywhere, a person has settled. A family judge was faced with just that issue in deciding whether a couple's divorce should go ahead in England or in New Zealand.
The couple were born and brought up in New Zealand and there was no dispute that they were domiciled there. The husband's work as an economist had over the years taken him and his family to numerous different countries, including England. After the marriage began to fail, the wife moved to this country and he joined her here during an attempt at reconciliation.
She ultimately petitioned for divorce in England, shortly before he launched parallel proceedings to dissolve the marriage in New Zealand. He applied to stay the English proceedings on the basis that the English courts had no jurisdiction to hear the wife's petition and that the appropriate forum for the divorce was New Zealand.
In dismissing that application, however, the judge noted that, due to their peripatetic lifestyle, the couple had not spent much time in New Zealand for 23 years before the marriage broke down. The wife had been living in England, where she had many family and friends, for two and a half years before lodging her petition and was plainly intent on settling permanently in this country.
She wished to be close to the couple's three children, all of whom seemed to have chosen to make their lives in the northern hemisphere. Whilst it was unclear whether the husband intended to settle in England, he had moved here indefinitely and had taken a job here. Requiring the wife – who was in remission from breast cancer – to litigate in New Zealand was also likely to be burdensome upon her.
The Court noted that both husband and wife wished to divorce in the jurisdiction that they perceived would be most advantageous to them financially. However, in all the circumstances, the balance of fairness and convenience clearly came down in favour of the wife's petition proceeding in England.
Contact Karen Moores, Partner for help and advice on 0808 166 5368 or email: k.moores@sydneymitchell.co.uk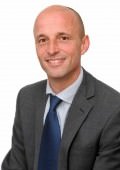 A holiday should be a time for rest and recovery. There is nothing worse than being injured on holiday, but if this has happened to you, you need the right specialist to help you. Mike Sutton of Sydney Mitchell LLP discusses how he can help you to recover compensation for your pain, suffering and expenses.
Holiday accidents don't just include accidents in a hotel, but cover injuries on boats or cruises, in a plane, traveling in cars or rental vehicles, even the beach. The causes of a holiday accident could include:
Wet flooring or misplaced objects causing a slip or trip accident
Injuries which occurred on foreign transport
An injury that happened when on a day excursion
Food poisoning from the hotel restaurant/ buffet
Illness resulting from bad hotel hygiene
Problems with your rental car that lead to a holiday accident
Water sports accidents
Skiing accidents
Report the Incident
Where possible, you should also try to ensure that details are recorded in any available accident book and reported to your travel representative.
If appropriate, also report the accident to the hotel and ask that they keep a written record of the event and provide you with a copy of the same.
Keep a Record
It is important to record as much detail as possible. This could include witness information and photographs.
Seek medical assistance as a matter of urgency. In certain countries, it is a requirement that you seek medical assistance within a very short period of time after the accident in order to maintain your right to pursue a claim for damages. As such, if you have suffered injuries as a result of an accident that occurred in a foreign country, you should seek medical attention as soon as you realise that you have been injured to prevent any suggestion that the injuries could have been suffered in a different location.
Obtain Specialist Advice
As with any personal injury claim, the advice and assistance of a specialist is invaluable. They can collate all of the relevant information, provide guidance on the injury claim process and negotiate a suitable settlement with the third party insurers.
In every case, medical evidence will be required, and it is necessary to show that the person you are making a claim against owed you a duty of care, that they breached that duty of care (were negligent), and that the injury you sustained was a reasonably foreseeable consequence of that negligence.
Please contact Mike Sutton or one of our specialist Personal Injury Specialists at Sydney Mitchell on 0808 166 8827 or via email to pi@sydneymitchell.co.uk.
Employers generally bear legal responsibility for the misdeeds of their employees under the principle of vicarious liability – but what about independent contractors? The Court of Appeal has recently tackled that thorny issue and the result is likely to have an impact on many businesses.
The case concerned 126 women who applied for jobs with a high street bank and were required to undergo pre-employment health examinations by a GP. The women claimed that the doctor took the opportunity to sexually assault them. After solicitors launched proceedings on their behalf, a judge found that it would be fair, just and reasonable for the bank to hold vicarious liability for the doctor's actions.
In challenging that ruling, the bank – which neither admitted nor denied that the sexual assaults occurred – argued that the GP was neither its employee nor was their relationship akin to employment. He was self-employed and had been engaged as an independent contractor. It was submitted that it was preferable to have a bright line test and that the imposition of vicarious liability should not be extended beyond relationships that are, or are close to, employment.
In ruling on the matter, the Court noted that use of independent contractors is increasingly prevalent in the modern economy. They often perform operations intrinsic to business enterprises over long periods and are subject to precise obligations and high levels of control. Depending on the particular facts of a case, vicarious liability could thus be extended to such a relationship.
In the particular case, the GP was deceased and his estate had been distributed. The bank was thus clearly in a better position to satisfy the women's claims if they succeeded. He had examined the women on the bank's behalf and, although they might have had the benefit of being alerted to health problems, the principal benefit was clearly to the bank as their prospective employer.
In dismissing the appeal, the Court noted that the examinations were part of the business activity of the bank and that the risk of wrongdoing had arisen from the bank's engagement of the GP to perform them. He was paid a fixed fee for each examination and the level of the bank's control over him was sufficiently high to make the bank vicariously liable for his actions. The Court's ruling opened the way for the women to pursue their damages claims to trial.
For help on this or other employment law matters, call Dean Parnell on 0808 166 8827 or email: d.parnell@sydneymitchell.co.uk or Samantha Glynn s.glynn@sydneymitchell.co.uk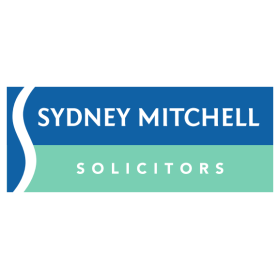 Home-made wills and shop bought 'will packs' that are filled in without legal advice are an invitation for dispute between your loved ones after you are gone. The point was powerfully made by a Court of Appeal case in which two home-made wills, signed by a retired postman, created a dispute that drove his family apart.
In 1998, shortly after marrying his much younger second wife, the man made a will by which he left her the entirety of his estate, which was worth about £600,000. In 2012, a few months before his death, aged 74, he made a second will by which he left legacies of £15,000 each to his wife and a grandchild and the remainder of his estate to his oldest son by his first marriage.
Neither will was professionally drafted nor had the deceased received advice in relation to the contents and consequences of the terms of the wills.
A judge found that both documents were invalid and the man was therefore deemed to have died intestate. The judge was unable to find that the 2012 will had been properly witnessed or that the man knew and approved its contents. The 1998 will, which had been completed on a pre-printed will form, included the details of two witnesses, but their names had been written in block capitals and therefore did not conform to the rules set down in legislation.
The widow appealed the decision of the judge. In upholding the widow's appeal against that ruling, the Court noted that the will form did not provide a specific space in which the witnesses could sign their names. However, on the evidence, it was clear that they had attended the man's home in order to witness his will and were present when he signed it. They had appended their names as witnesses, with the intention of attesting the will, and it did not matter that they had done so in capitals, rather than 'signing' the document in the usual modern sense of that word. The 1998 will was therefore held as valid.
When considering preparing a new will or amending the terms of an existing will it is always better to speak to a professional who can advise and guide you through the process.
For help and advice on Contentious Probate matters please call the Contentious Probate on 0808 166 8860.
The vast majority of the public will not be aware of the impending reforms set out by the Government in respect of an increase to the Small claims limit for claims involving road traffic accidents. This reform raises the threshold of claims to £5000 from £1000 in addition to the introduction of a tariff system, which will see the vast majority of claims falling under this new procedure. As a result, most claimants will not be able to access legal representation as costs cannot be recovered in the small claims court.
There will no doubt be a restriction of access to justice for the injured, as members of the public will not have the benefit of skilled, independent legal advice to circumnavigate not only the rules, but also see the correct level of compensation / damages. They will also be faced with the googly of a well-funded insurer, who will have a legal outfield who will put out a very strong field.
We fear this will result in an uneven playing field and that is 'just not cricket'.
In the event that you have been bowled out in a road traffic accident, when it was not your fault, please contact David Lydon at Sydney Mitchell Solicitors who will come out to bat on your side!
David Lydon 0808 166 8974 Email: d.lydon@sydneymitchell.co.uk
Pages