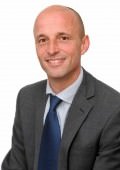 Road accidents can inflict tragedy on anyone at any time but, if the worst happens, it is the task of specialist lawyers to ensure that fair compensation is paid. In a case on point, the family of a high-flying IT specialist who was fatally injured by a dangerous driver won almost £2 million in damages.
The fit and active man was in training for a triathlon event and was riding his bicycle on his 33rd birthday when the car hit him. The driver was subsequently convicted of causing death by dangerous driving and received a lengthy prison sentence.
A data analyst for a leading bank, the man had a glittering career ahead of him and had prospects of promotion, possibly to director level. He was also a committed family man and left to grieve by his death were his widow and two young children, one of whom had yet to be born when his father died.
His widow brought a claim against the driver's insurers, who admitted liability for the accident in full. Following negotiations, damages were agreed at £1,962,500. Of that total, £80,000 would be invested for the benefit of his sons, aged five and three, and divided equally between them when they reached adulthood.
For help and advice on personal Injury matters please contact Mike Sutton on 0808 166 8827 or email your enquiry to m.sutton@sydneymitchell.co.uk.