Sydney Mitchell, leading Midlands' law firm, has won Law Firm of the Year for the third time in the 5-15 partner category and Michael Vale has won Chartered Legal Exec of the Year in the Birmingham Law Society Legal Awards for 2013.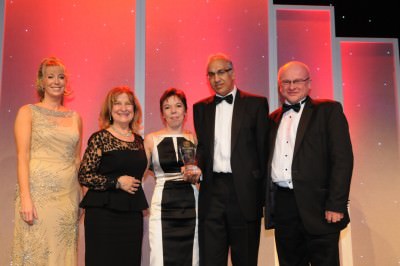 Picture: Emma Jesson; Baroness Helena Kennedy QC; Karen Moores, Partner, Sydney Mitchell; Divinder Singh Senior, Partner Sydney Mitchell; Tony Rollason of Landmark
The firm was shortlisted in four categories:
Sydney Mitchell for Law Firm of the Year (5-15 partner category)
Peter Adkins for Partner of the Year
Ligia (Lily) Bob for Assistant of the Year
Norman Rea and Michael Vale for Chartered Legal Executive of the Year
Sydney Mitchell previously won this award in 2008 and 2011 and Norman Rea won Legal Executive of the Year in 2011.
Senior Partner, Div Singh commented:
We are delighted that the firm has won this prestigious award. Congratulations to Mike in winning Chartered Legal Executive of the Year and gaining recognition for his excellent work over the years and also to Peter, Norman and Lily in being short-listed for the awards. In our 250th year, it is fantastic that the firm, partners and staff have been recognised for the quality of work both individuals and teams provide for clients.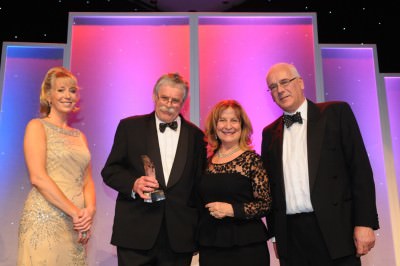 Sydney Mitchell specialist teams include employment, commercial property, company and commercial services, litigation, insolvency, licensing and gambling law. Private client teams include family law, residential property, dispute resolution and wills and probate, tax and trusts and personal injury.
More details and pictures from the awards can be seen on the Birmingham Law Society Website. http://www.birminghamlawsociety.co.uk/news2 and on Birmingham Post site http://www.birminghampost.net/birmingham-business/birmingham-business-news/businesslatest/2013/03/15/winners-celebrate-at-birmingham-law-society-legal-awards-65233-32996031
If you would like help on any legal matters, please call 0121 698 2200 or email enquiries@sydneymitchell.co.uk or fill in our online enquiry form