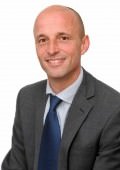 Claims that government policy failures contributed to the shocking tally of about 20,000 care home deaths in England during the COVID-19 pandemic's first wave have been leant substantial weight by a unique High Court ruling.
The daughters of two care home residents who succumbed to the virus in April and May 2020 mounted a judicial review challenge to policy and guidance issued to care home operators during the early days of the outbreak. They asserted that priority was given to relieving pressure on the NHS, resulting in the mass discharge of hospital patients into care homes without appropriate safeguards.
Ruling on the matter, the Court rejected many of the criticisms made of steps taken by the government in relation to care homes amidst the unprecedented emergency. Arguments that the human rights of care home residents had been violated also fell on fallow ground. There was no authority for the proposition that the government was under a duty to take all reasonable steps to avoid the real and immediate risk to life posed by an epidemic or pandemic to as broad and undefined a sector of the population as residents of care homes for the elderly.
However, the Court noted that there was a growing expert awareness early on in the pandemic that transmission of the virus by asymptomatic carriers was a real possibility. In those circumstances, two sets of policy and guidance documents issued in March and April 2020 were irrational in failing to advise that where an asymptomatic patient, other than one who had tested negative, was admitted to a care home, they should, so far as possible, be isolated from other residents for 14 days. The Court made a formal declaration to that effect.
Contact Mike Sutton m.sutton@sydneymitchell.co.uk  or David Lydon d.lydon@sydneymitchell.co.uk on 08001668827