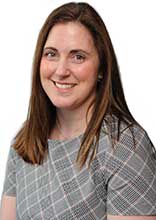 The Trades Union Congress (TUC) announced the launch of a new AI taskforce in a bid to fill UK employment law gaps in AI regulation at work.
The TUC is partnering with specialists in law, technology, politics, human resources and the voluntary sector to deliver the taskforce, which will draft proposed new legal protections aimed at ensuring that AI is regulated fairly at work for the benefit of employees and employers.
The taskforce plans to publish an expert-drafted AI and Employment Bill early in 2024 and will lobby to have it incorporated into UK law.
Further information regarding the taskforce can be found at https://www.tuc.org.uk/news/tuc-launches-ai-taskforce-it-calls-urgent-ne...
For help or advice on employment law matters, speak to Emma-Louise Hewitt e.hewitt@sydneymitchell.co.uk or one of the #employmentlaw team on 08081668860.