Leading West Midlands' law firm Sydney Mitchell celebrated its 7th successful quiz, raising much needed funds for their nominated charities, the Maria Watt Foundation and the Birmingham Women's Hospital Charity. 19 teams took part in an action packed night, taking their chances, and playing their joker cards in a very strategic quiz game.
The winner of the much coveted Sydney Mitchell Charity Quiz Trophy for 2015 was Merito Financial Services, who were closely followed by Lloyds Bank plc and Cornwall Street Chambers in second and third places respectively.
Kam Majevadia, Sydney Mitchell Partner and Quizmaster for the night, commented:
It was a really successful night raising a fantastic £2400 from entry fees, raffle and the Chance Cards sold. We thank everyone for their generosity in either giving their time or money to help make the event so successful. It was a wonderful fundraising night for our charities. There was a lot of excitement and strategic planning in the teams as to when to buy and play their Chance Cards; the cards giving the teams an opportunity to take off points, give points or double their points during the night.
We are continuing in 2015 to raise funds for two great charities. The Maria Watt Foundation is a local charity whose aim is to promote understanding about leukemia and other cancers that affect children, teenagers and young adults. This was set up in 2005 by Diane Watt after the tragic loss of her daughter Maria who had planned to go to university to become a lawyer.
The Birmingham Women's Hospital Neonatal "Tiny Babies, Big Appeal" is the Neonatal appeal at Birmingham Women's Hospital. All donations will help care for sick and premature babies, not just in Birmingham but throughout the West Midlands.
Eileen Rock, Fundraising Manager of the Birmingham Women's Hospital Charity, said:
A huge thank you to Sydney Mitchell for their continuing support of our Neonatal Unit. We are extremely fortunate to have such wonderful support. This money will be used to purchase additional medical equipment for sick and premature babies being cared for at Birmingham Women's Hospital. Thank you also to all those who came along and helped support the quiz.
Diane Watt, Founder of the Maria Watt Foundation, added:
The guys at Sydney Mitchell continue to offer amazing support to Maria's charity and we as a family are always incredibly grateful. We can continue to offer support to youngsters in the area where Maria grew up and this means a lot to her family and friends. Our thanks as always to everyone who supports Sydney Mitchell in their amazing fundraising throughout the year.
Sydney Mitchell is Legal 500 Top Tier Midlands based law firm with offices in Birmingham city centre, Sheldon and Shirley. The firm provides an extensive portfolio of legal services and has been awarded the Birmingham Law Society's award for Law Firm of the Year (5-15 partners) in 2014, 2013, 2011 and 2008. Sydney Mitchell employs 100 people and has 11 partners. For more information contact call 0121 746 3300 or visit www.sydneymitchell.co.uk
Winning Teams and Organisers ...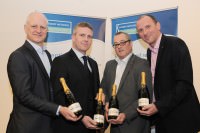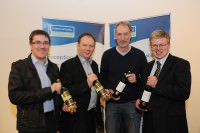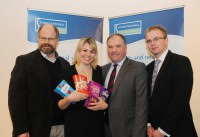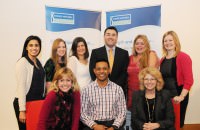 Pictures:
1st Prize winners – Jonathan Hearn, David Fleet, Rob Kenyon and Martin Crutchley – Merito Financial Services
2nd Prize winners – Darren Riley, Andy Woolman, Giles Wheeler, Nigel Arnold – Lloyds Bank plc
3rd Prize winners – Jon Davis, Simon Bradshaw, Tim Jacques, Molly Giles – Cornwall Street Chambers
Organisers - Sydney Mitchell LLP - Top - Asma Akhtar, Shelly Shorthouse, Liz Thomas, Richard Cooper, Linda Heyworth Shelley Collingbourne (Bottom Row) Kate Shakesheff, Kam Majevadia, Sarah Archer
More pictures... Please see our
Google+
page