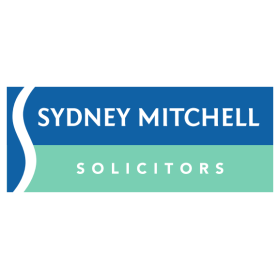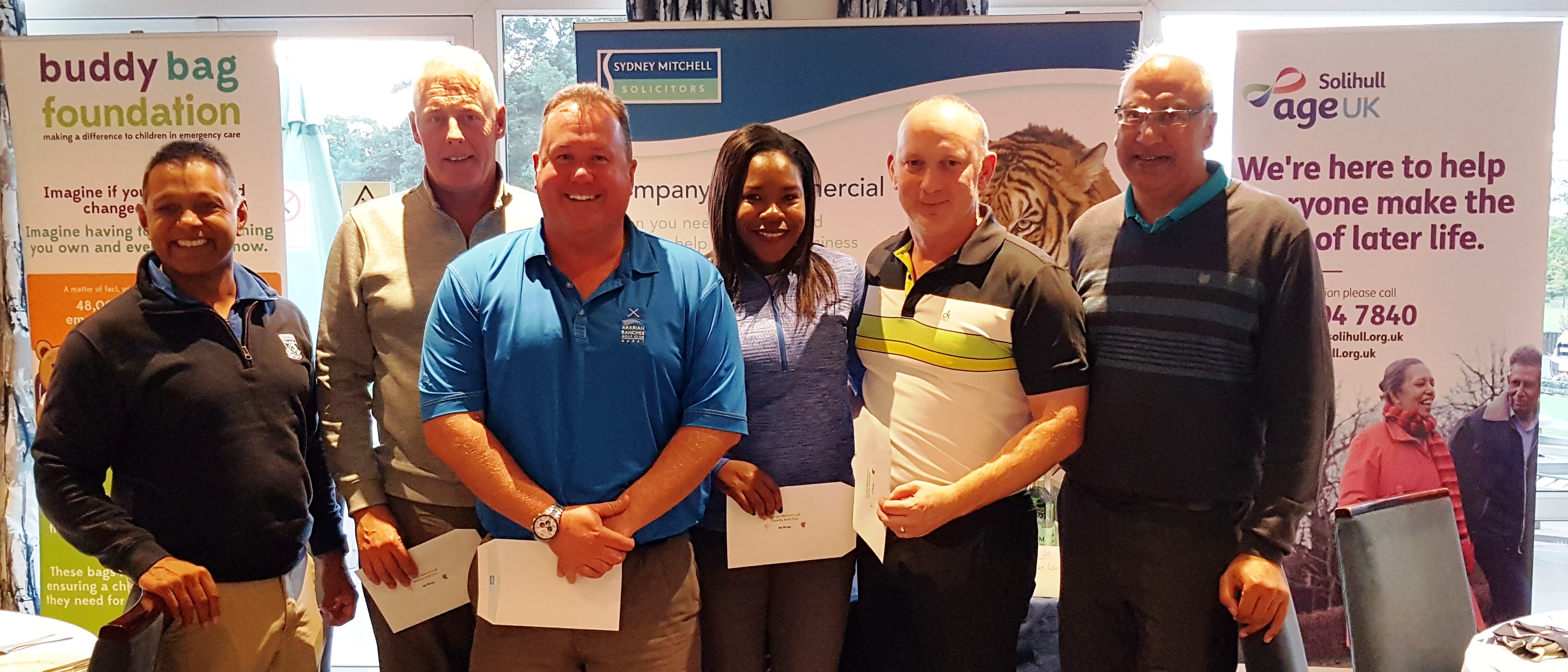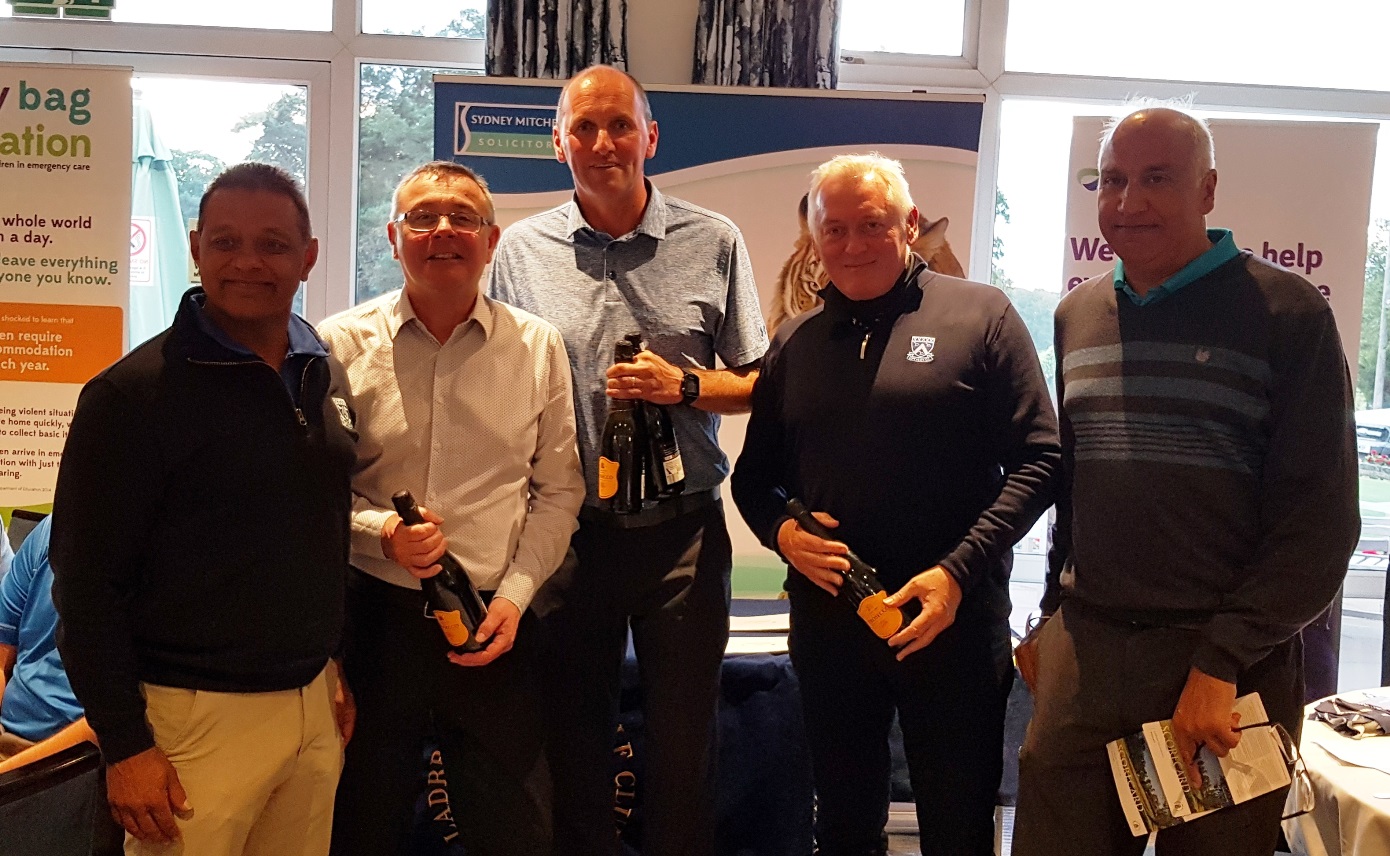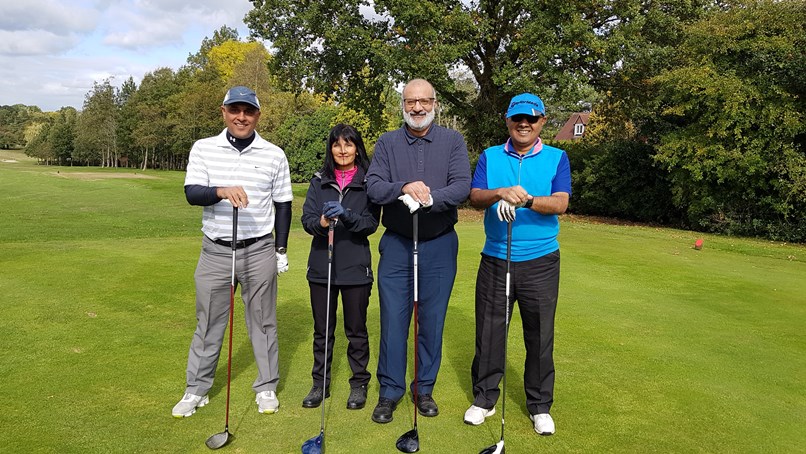 A glorious sunny but windy day saw our highly skilled golfers raise a fantastic £2600 for local Midlands' charities. Ladbrook Park Golf Course was in excellent condition with Midway Care Group winning the competition.
Eastcote Wealth Management came in a very close 2nd place and Fahmida Ismail's Sydney Mitchell team in 3rd place. It was an exciting completion with Mulligans, Jokers and a yellow ball thrown in to keep players on their toes.
Freedom Technical won the Yellow Ball competition; the longest drive was won by Andy Chubb of Insol Group and the nearest to the pin winner was Richard Hales of Green Office Technologies. Unfortunately no one won the £5000 Hole in One Prize on the 12th however Angela Harrison was the first to get on the green with an impressive drive.
Our two Midlands' charities will benefit from the £2600 raised on the day; Age UK Solihull* and the Buddy Bags Foundation**.
Div Singh, Senior Partner at Sydney Mitchell commented:
All players showed their generosity in supporting the fundraising and a special thank you to Automated Systems Group who sponsored the 18th hole and to Ladbrook Golf Club for donating a four-ball for the raffle. £935 was raised from the mulligans and raffles alone. It is great to be able to raise much needed funds for Age UK Solihull and the Buddy Bag Foundation.
Lorraine Hart of Age UK Solihull commented:
We are really grateful to Sydney Mitchell for organising the Charity Golf Day and would like to thank everyone who supported this event and for selecting Age UK Solihull for their charity this year. Everyone needs help in later life, and it is great to be able to give that much needed support to older people in the Solihull Borough.
Alison Bird of the Buddy Bag Foundation, added:
The Buddy Bag foundation was set up to help children fleeing violent situations, often having to leave home quickly, without the chance to collect basic items. Often children arrive in emergency accommodation with just the clothes they are wearing. Every penny raised by charity goes to creating the Buddy bags that are given to children affected by situations beyond their Control. Each bag costs £25 and contains the basic toiletries, pyjamas, socks, underwear, book, picture frame and a small teddy bear to provide a little comfort for them.
We thank the generosity of the players and Sydney Mitchell for supporting our Charity.
*Age UK – Solihull provides help and support to older people in the borough of Solihull. The Vision of Age UK Solihull is of a world where older people flourish and our Mission is to improve the lives of all older people in the borough. Most of our services are provided free. All the money we raise stays in solihull to help pay for our services which include information and advice, companionship and practical help. Find out more at www.ageuksolihull.org.uk.
**The Buddy Bag Foundation was created in response to the rising number of children who enter emergency care after fleeing violent situations at home. The Foundation helps restore a sense of safety and security into a child's life during a traumatic time. By providing these children with a few essential items, the charity can help make the transition into emergency care a little easier. Over 48000 children require emergency accommodation each year in the UK. Founder Karen Williams launched the Buddy Bag foundation in 2014 after being inspired by the Alannah and Madeline Foundation in Australia. www.buddybagfoundation.co.uk
Sydney Mitchell LLP is a Legal 500 Top Tier firm based in the Midlands with over 100 employees. The firm's specialist teams include employment, commercial property, company and commercial services, litigation and insolvency. Private client teams include family law, residential property, dispute resolution and wills and probate, tax and trusts and personal injury.
Pictures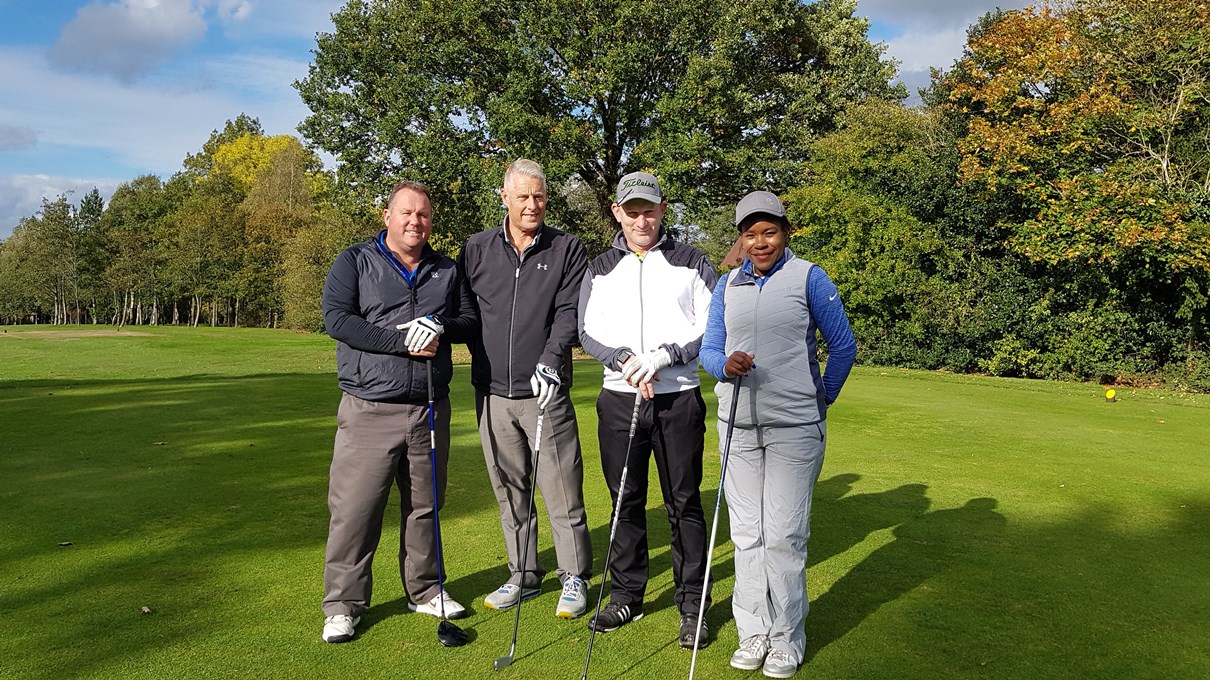 Winners – Midway Care Limited; Matt Harrison, Lee Harris, Ian Brown and Angela Harrison with Div Singh, Sydney Mitchell and Kam Majevadia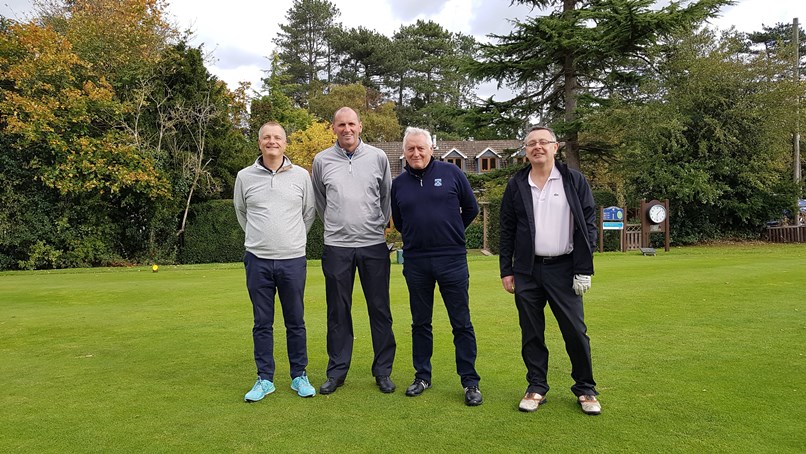 2nd Place - Eastcote Wealth Management; Jonathan Hearn, Trevor Law, James Carty, John Ruddick with Div Singh, Sydney Mitchell and Kam Majevadia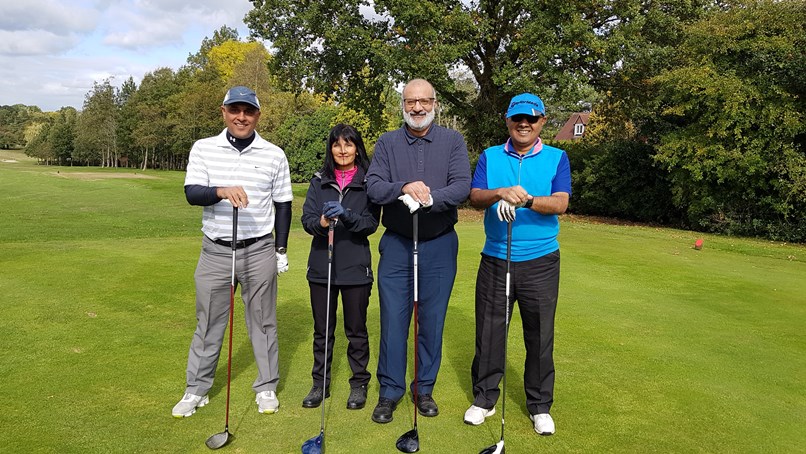 3rd Place – Sydney Mitchell; Fahmida Ismail, Aamer Janjua, Asif Din, Mohammed Shoiab with Div Singh, Sydney Mitchell and Kam Majevadia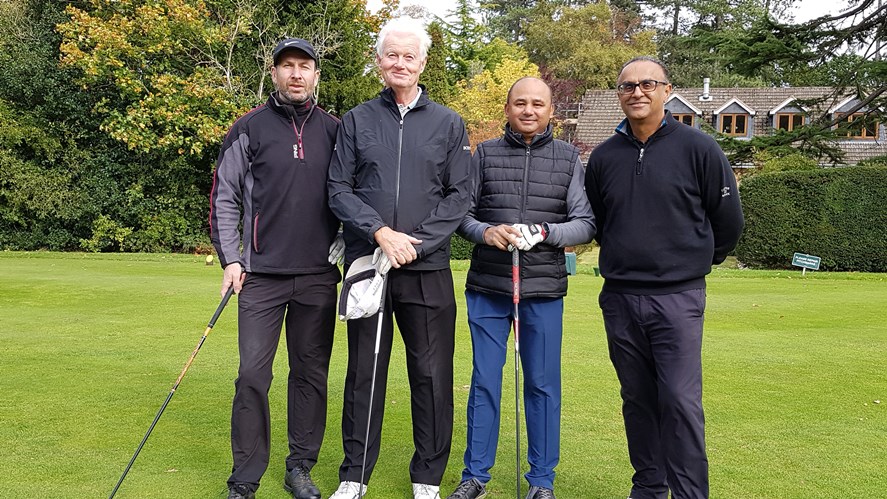 Yellow Ball winners – Freedom Technical; Mark Reynolds, Baljit Singh, John McCormack, Narendra Patel
About Age UK Solihull
Age UK – Solihull provides help and support to older people in the borough of Solihull. The Vision of Age UK Solihull is of a world where older people flourish and our Mission is to improve the lives of all older people in the borough. Based at The Core, Central Library Building, Solihull, B91 3RG and in Chelmsley Wood Library. 0121 704 7840 info@ageuksolihull.org.uk Charity number 1055887
About the Buddy Bag Foundation
The Buddy Bag Foundation was created in response to the rising number of children who enter emergency care after fleeing violent situations at home. The Foundation helps restore a sense of safety and security into a child's life during a traumatic time. By providing these children with a few essential items, the charity can help make the transition into emergency care a little easier. Over 48000 children require emergency accommodation each year in the UK. Founder Karen Williams launched the Buddy Bag foundation in 2014 after being inspired by the Alannah and Madeline Foundation in Australia. hello@buddybagfoundation.co.uk
www.budybagfoundation.co.uk @buddybagsuk Charity No. 1164916