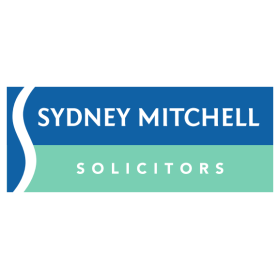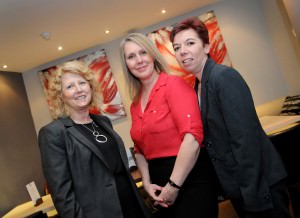 Midlands Top Tier Award Winning law firm Sydney Mitchell LLP is delighted to announce that Tracy Creed has become a partner at the firm. Tracy heads the private client team at Sydney Mitchell and re-joined the firm as an associate 3 years ago. She has worked hard with the team and expanded the department during that time.
Tracy is a specialist in elderly client advice and is well known in the Midlands for this work. We are pleased to welcome her into the partnership. This reinforces and rewards the excellent work she has done with the team. She has great skill in providing clear, straightforward advice to clients and her colleagues and is very deserving of this promotion
said Karen Moores, Partner.
Tracy is a qualified solicitor, has extensive experience in all areas of private client work including Trusts, Wills, Probate, Power of Attorney, Deputyship, Inheritance Tax planning, Estate planning and Care funding issues.
Tracy Creed commented:
I am really pleased to be joining the partnership. I have thoroughly enjoyed the last three years and it is a real pleasure to see how the team is developing. Our expanded team includes a registered mental health nurse who helps and supports private clients through complex care funding and continuing healthcare assessment process.
Sydney Mitchell has been in business for over 250 years and has seen many changes in that time. I am really pleased to be able to work with my client's and their families and to ensure they get the best quality advice from a highly skilled team. Private client related matters can be complex whether it is dealing with care matters, estranged families or international probate.
Tracy is based in the firm's Shirley office but has clients throughout the Midlands. Tracy has delivered talks to a variety of care homes, financial advisers and the fire service. She has presented to the Society of Will Writers and the Institute of Professional Will Writers.
In her spare time Tracy enjoys travelling and is a keen networker in the Solihull and Birmingham area.
Law firm Sydney Mitchell LLP has offices in Birmingham, Shirley and Sheldon. The firm provides an extensive portfolio of legal services and is listed in the Top Tier of the Legal 500. The firm is Lexcel accredited and won the Birmingham Law Society Law Firm of the Year (5 - 15 partners) award in 2015; winning the award an impressive five times in the past seven years. Sydney Mitchell employs over 100 people and has 11 partners.
Press and web coverage
http://www.birminghampost.co.uk/business/legal/partner-promotion-at-sydney-mitchell-9378890