Written By .

Investing in Property 2016 brings together three minds in the world of business and finance to talk about the options and opportunities surrounding commercial property investment.
Date: Thursday 30 June 2016
Event type: Joint seminar with Matiolli Woods, Sydney Mitchell and Together Money
Venue: Colmore Gate, 7th floor Colmore Gate, Birmingham, B3 2QD
Time: 11:30pm – 2:00pm
Cost: Free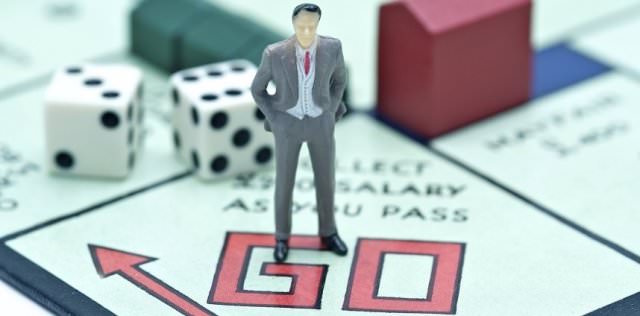 Programme
11:30am – Registration accompanied by tea and coffee
12:00pm – Buying and selling commercial property: getting it right the first time – Stewart Coles, Sydney Mitchell
Stewart will discuss certain important legal issues for investors to consider when buying or selling commercial property with some tips and advice on how to help the transaction proceed as smoothly as possible, and how to avoid certain pitfalls and problems that can arise. He will also discuss some recent changes in the law and their potential impact on commercial property investors, covering topics such as Stamp Duty, VAT, and Capital Allowances.
12:20pm – Together Money and finance solutions – Mark Finucane, Together Money
Together is an alternative funding partner, or specialist lender, which simply means we are able to provide a broad range of loan options available to businesses and individuals beyond the traditional bank loan route.
Mark will introduce Together and its offering, giving a brief summary of the history of the business, which has been successfully delivering finance solutions for more than 40 years, and will provide some recent examples of deals in the property sector where Together has helped clients meet their financial goals.
12:40pm – Private pension funds and commercial properties – Paul Cliffe and Steve Eggleton, Consultants, Mattioli Woods plc
Utilising the investment flexibility afforded to self-managed pension arrangements can be an effective strategy to access funds in order to finance commercial property developments/acquisitions.
This section will provide an insight into how a private pension fund can assist with the purchase of commercial property, including the ability for the pension to borrow and how the purchase can be structured with additional investors. Moreover, Paul and Steve will provide a valuable update on the recent changes to pension legislation and talk through some real-life case studies to illustrate some of the property planning opportunities available.
1:00pm – Buffet lunch and networking
Speaker profiles
Stewart Coles, Associate, Sydney Mitchell
Stewart deals with a wide range of commercial property transactions; including acquisitions and disposals, secured lending, and non-contentious Landlord and Tenant work. He has developed specialist expertise in dealing with property transactions involving pension schemes, and has acted for the majority of the leading SIPP providers. He regularly acts on behalf of SIPPs and SSASs on the purchase, sale and leasing of commercial premises, as well as dealing with transactions which are specific to pension schemes, including in specie transfers and in specie contributions.

0121 698 2200, s.coles@sydneymitchell.co.uk
Mark Finucane ACIB, Regional Development Manager, Together Money
Having previously worked in commercial banking with a high street lender, Mark has a thorough understanding of the financial services industry. A keen property investor himself, he has over 20 years' experience in the property finance sector. He is also a long-standing member of the Institute of Sales and Marketing Management, as well as a qualified business mentor. As a relationship manager for specialist lender Together, Mark is committed to developing partnerships with professional introducers across the Midlands.

07718 563 145, mark.finucane@togethermoney.com
Paul Cliffe, Wealth Management Consultant, Mattioli Woods
Paul Cliffe joined Mattioli Woods after graduating from Nottingham Trent University in 2008 with a BA (Hons) in Business Economics. His career began as an account manager handling the day-to-day administration of SIPP and SSAS schemes. As part of his development into consultancy, Paul assisted Chief Executive Ian Mattioli, with the management of his clients. After achieving Chartered Financial Planner status, Paul continued his professional qualifications to become a Fellow of the Personal Finance Society. Paul became the first winner of the Insurance Institute of Leicester Young Achiever of the Year award and recently won national Newly Qualified Advisor of the Year. He is now applying his extensive knowledge and experience to benefit his existing clients and professional contacts throughout the UK.

07730 764 651, paul.cliffe@mattioliwoods.com
Steve Eggleton, Wealth Management Consultant, Mattioli Woods
Steve joined Mattioli Woods in 1997 after graduating with a degree in Law and worked as an account manager initially before becoming a consultant with responsibility for a portfolio of SSAS and SIPP clients throughout the UK. In 2002, Steve left Mattioli Woods to establish his own pension consultancy business, where he continued to focus on the self-administered pensions market as well as advising on overseas pension transfers for expatriates and high-net-worth foreign nationals. This led him to return to Mattioli Woods in 2009, where he continues to develop his portfolio of clients.

07540 049 460, steve.eggleton@mattioliwoods.com
If you would like to attend, please contact - Jordan Storey-Knott by telephone on
0116 240 8700.
Alternatively, you can click here to book online.