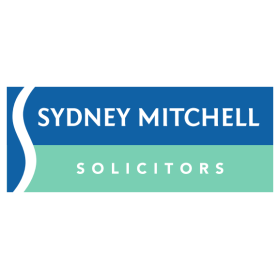 We have a great opportunity in our expanding Shirley Conveyancing Team for a plot sales assistant. 
If you would like to join a great team in the Midlands, please speak to Sue Salvin-Day in our HR Department on 01217463300.
Responsibilities:
Preparing and submitting contract documentation to purchasers' solicitors
Liaising with clients and organisations on the telephone
Dealing with as many enquiries yourself as possible and where referral is needed, ensuring a comprehensive attendance note is provided
Maintain the integrity of data in case management systems ensuring that they are updated in a timely manner
Undertake file opening and closing processes as required in support of matter progression
Complete administrative tasks such as document scanning, and photocopying as required
Prepare high quality documentation covering letters, presentations, spreadsheets and reports as required
Completion statements and billing
Transcription
General plot sales administration
The successful candidate will have as a minimum:
Academic qualifications to at least GCSE A level standard
Legal experience gained in a property department at a respected law firm for a minimum of one year
Must possess excellent diary management, organisation and prioritisation skills
Must be able to communicate effectively and build good relationships with clients and staff within the firm
Must work well as part of a team
Must be a competent, fast and accurate typist
Must be competent at producing legal documents to a high standard ideally including using track changes to amend documents
Professional telephone manner and the ability to accurately record and pass on messages
Sound technical skills in the following areas: Microsoft Office IT skills – Word, Excel, PowerPoint, Outlook
Proven document or case management skills
Proven experience of using a legal computerised finance system
Candidates with a greater level of experience in residential conveyancing or plot sales are preferred.  One to one supervision is available and the successful applicant will be encouraged to learn and take on responsibility.
Salary: Negotiable
This is a full time role (hours 9.00am-5.30pm Mon-Fri)
If you are interested in this opportunity please forward your CV to Sue Salvin-Day, HR Manager, Sydney Mitchell LLP, 336 Stratford Road, Shirley Solihull B90 3DN or by email to s.salvinday@sydneymitchell.co.uk or Annmarie Edmonds a.edmonds@sydneymitchell.co.uk