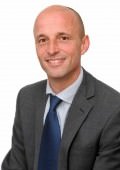 Victims of asbestos-related cancer sadly often do not have time to wait for their damages claims to reach court. However, as one High Court case revealed, special rules apply which make it much easier for them to prove their cases and to win compensation on account at an early stage.
An 85-year-old former plumber and heating engineer had been diagnosed with malignant mesothelioma, an incurable cancer of the lining of the lungs, and doctors had told him that he had only about a year to live. Given the obvious need for expedition, his lawyers swiftly launched proceedings against a company which had employed him for the last 14 years of his working life.
The company denied liability; however, it only took a telephone call to a judge to win the pensioner an interim damages pay-out. The judge noted that, by virtue of the Compensation Act 2006, it was only necessary for the pensioner to show that he had been exposed to asbestos whilst in the company's employ and that the exposure arose through its breach of duty. If those points could be established, he was entitled to be fully compensated by the company irrespective of whether he had been wrongfully exposed to asbestos by previous employers.
In dismissing the company's appeal against the judge's ruling, the High Court found that the pensioner had a real prospect of proving that it was responsible for his exposure to asbestos. It would also be fanciful to think that the company could show that any such exposure was other than in breach of duty. Pending a final settlement or a full hearing of his case, the company was ordered to pay the pensioner £50,000 on account, plus £5,000 towards his legal costs.
If you would like ot discuss the possibility of a claim against your employer relating to asbestos-related illnesses, please contact Mike Sutton on 0121 698 2200 or email m.sutton@sydneymitchell.co.uk or complete our online enquiry form.