Mike Sutton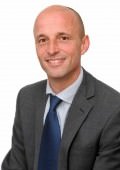 Associate, Clinical Negligence Specialist, Head of Department
Accident & Personal Injury, Clinical Negligence

Tel: 0121 698 2200
Office: Birmingham

About Mike Sutton
Mike is head of the personal injury department.
Mike assists people injured in accidents and gives clear and straight forward advice. He handles all manner of personal injury claim, advising people who have been injured as a result of a road traffic accident, an accident at work, in a street or public place or who have suffered injury as a result of medical negligence. Although Mike will advise in respect of all types of injury, whether minor or severe, he does specialise is advising in cases involving more serious injury and fatality. Mike uses his experience of the court process and understanding of insurer's approach to obtain the best and most realistic outcome for his clients.
Recent Cases
Mike has been involved in a number of cases recently where the claim value was in excess of £1M. These include a claim for a man who suffered life changing injury after a fall from a ladder, which resulted in the man being unable to work again and was left requiring life-long care. He also represented a lady who suffered a significant brain injury as a result of being knocked down by a motor car that mounted the pavement.
What our clients say
"I cannot overly stress how highly I rate the service I received from (Mike Sutton) Sydney Mitchell.
Professional, kept informed of any and all steps/processes along the way. Extremely trustworthy, honest and upfront."
"My case took 3.5 years to come to an end but that was complications on my part and Mike Sutton was there with me and my family every step of the way and helped us through some tough times."
"I can't thank Mike Sutton enough for what he has done for me and my family he is a true gent and a professional at his job."
Mr. Phillip Brown
"Throughout the whole process, Mike was professional, compassionate and informative. He gave clear, honest explanations and nothing was too much trouble. It was so comforting to know he was at the end of the phone to give advice. He was approachable and easy to build a rapport with."
Mr John Byrne
"I was extremely impressed by the high level of service provided by Mike Sutton on behalf of Sydney Mitchell. Mike was very empathetic and showed genuine concern with regard to my situation. Mike managed to achieve a satisfactory outcome out of a very tragic event in our lives."
Mrs. A.A.
"I was extremely impressed by the high level of service provided by Mike Sutton on behalf of your company. Mike was very empathic and showed genuine concern with regard to my situation. Mike managed to achieve a satisfactory outcome out of a very tragic event in our lives."
"I could not have been treated better. I was guided through all the way and had total confidence that I was getting the best advice at all times. I would like to say thank you to Mike Sutton for all his help."
"Mike was brilliant from start to finish of my case, very easy to talk to and understand and guided me all the way through the case and I was pleased with the outcome. I would recommend Mike to anybody. He left no stone unturned… "
"Mike Sutton made regular contact it was consistent. Thanking him for bringing this matter to an end for S"
"I am very pleased with how my case got handled & resolved by Mike Sutton"
"For various reasons I did not pursue my claim for 6 months prior to limitation. Mike Sutton agreed to act and kept me fully informed throughout, obtaining extensions of limitation in order to prevent unnecessary costs. Once medical evidence was clarified the claim was settled expeditiously & an excellent settlement was achieved. I would have no hesitation in recommending Mike Sutton & your firm"
Mr John Hunt
"… Mike Sutton was absolutely superb, his information was clear and concise. I acted upon all his advice and I found that by doing so helped me cope with the stress and worry of the case and accident finally by following his advice the case was concluded in such a way that it exceeded all my expectations. Thank you."
Mrs Teresa Henson
"I have been delighted with level of service and professionalism received from Mike Sutton and found Mike a pleasure to deal with throughout the claim and I would have no hesitation recommending Mike Sutton and Sydney Mitchell."
"I have been very satisfied with every aspect of your companies involvement in my case. I would especially like to thank Mr Mike Sutton whose expert knowledge and experience led to a happy outcome."
Mr Hindley
Types of Law used
Personal Injury Law
What the Directories say
2019-2020 Legal 500 - Sydney Mitchell LLP advises local clients on matters involving very minor injuries (as a result of minor road traffic accidents) to accidents resulting in very serious injury. Practice head Mike Sutton is skilled at representing clients who have suffered injury as a result of accidents at work, on the road or any other public place.
2018-19 Legal 500 - Sydney Mitchell LLP is 'a small team that has built up considerable experience', whose 'approach to client care is second to none'. Mike Sutton leads the team and is 'very well respected locally within the profession'. He specialises in handling road and work accidents, and recently represented a client who suffered from complex regional pain syndrome due to falling from a ladder.
2017 Legal 500 - Sydney Mitchell LLP acts for local clients on a wide range of personal injury work – much of which consists of multi-track claims – and 'has a strong reputation in the West Midlands'. Team leader and 'very tenacious lawyer' Mike Sutton 'does not shy away from difficult, complicated or messy cases'; he recently represented a man who suffered career-ending injuries following an accident at work, and acted on behalf of the family and financial dependents of a man killed by careless driving. Other key names include Stephen Jesson, who assisted an elderly client in her claim against a restaurant which allegedly failed to provide the duty owed by the manager to a disabled customer.
2014 Legal 500 - Mike is referred to within the Personal Injury section as 'very professional and personable'.
Career History
2011 - joined Sydney Mitchell
2006 - 2011 MTA Solicitors, Kent
2004 - 2006 Colman Coyle, London
2003 - 2004 Sydney Mitchell
1997 - 2003 Eversheds, Birmingham
1986 - 1997 Clyde & Co, London
Education
Higham Park Senior School, London E4
Interests and Hobbies
Football, Fishing and Walking
* Non-solicitor