Andre Minnaar
About Andre Minnaar
Andre is an expert in resolving complicated UK immigration, asylum and nationality problems of all kinds and is well known and respected for his in depth knowledge, guidance, support and thorough preparation whilst keeping his clients informed throughout the process.
Born and educated in Cape Town, South Africa, he graduated in BA. LLB from the University of Stellenbosch, before being admitted as an Advocate of the Supreme Court of South Africa. Andre holds a practising certificate as a Registered Foreign Lawyer with the Solicitor's Regulatory Authority in the UK. He relocated to the UK in 2001, since which time he has built up extensive experience, specializing solely in all aspects of private immigration and asylum matters, working in a variety of both charity organisations and solicitor firms.
Andre holds a practicing certificate with the SRA as a Registered Foreign Lawyer.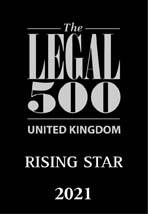 He is also an experienced tribunal advocate, having successfully represented hundreds of appellants during his long career, often succeeding where others have failed.
Andre prides himself in delivering a friendly and excellent service where no stone is left unturned to ensure that he not only meets client expectations, but exceeds them and maintains a very high success rate. Being an immigrant who went through the immigration process himself, Andre has an understanding and first hand experience of the immigration system. He has a reputation for being client focused, driven and very responsive to his client's needs, thus relieving a lot of the stress immigration issues can cause.
Recent Cases
Andre has submitted fresh submissions and got UKVI to overturn their refusal and court appeal in a very controversial and wifely published case which attracted national and international media coverage of Afghan interpreter who worked for the UK Armed Forces in Afghanistan
He achieved great success in a complex long residence application, where the client had a long absence from the UK of 9 months
Successfully won an appeal of a de facto adopted child where the child has not lived with the adoptive parent for the requisite time
He has a track record of successfully applying and or appealed several asylum claims for gay Pakistani's
He won an asylum appeal for a Filipino woman who was subjected to excessive domestic violence and failed to get sufficient protection from the Authorities in The Philippines
He successfully claimed asylum for a wife of a diplomat fleeing sexual abuse and slavery
He prevented deportation by successfully arguing statelessness
And achieved a great result by applying successfully for entry clearance for twins born in a very complex and highly unusual surrogacy case
What our clients say
"My partner had quite a complex Immigration case. When researching immigration solicitors i found Andre who had fantastic reviews and years of knowledge and experience. When we initially met with Andre he was very professional and gave us honest advice of which routes we could take based on my partners immigration case. After deciding on one specific route we hit lockdown so we were unable to get married so everything was on hold. Andre called us and discussed our options we could look at pursuing while in the middle of the lockdown. We decided to go for it and submitted an application. Because we were in the middle of Covid we had certain requirements we couldn't meet due to test centres being closed and also the registry office was closed, so it was a little worrying. Andre was always on hand supporting and guiding us every step of the way. He would keep us updated at every stage of the process. Then the day finally came when we got the call to tell us the most fantastic news we had been waiting for. I remember being on the phone and hearing Andre say " I have some wonderful news, your FLR application has been granted" I was so over whelmed with happiness its a day we will never forgot for the rest of our lives! There aren't enough ways to say thank you Andre. You are truly amazing! It's changed our lives and we can start to look to the future. I would recommend you in a heartbeat. You are kind, humble and very understanding. You are a true professional in every aspect. Thank you again for everything Andre." Miss Rossana De Cesare
"I would like to express my sincere gratitude and appreciation to Andre for his excellent work, highly professionalism and competent service, kindness and understanding. From the first email received from you, I knew that you were the most suitable lawyer for my delicate case due to your knowledge and experience. You have giving me all the information and advice needed at all points of my case. Because of your highly professionalism I was able to bring my husband and son to Uk within a short period of time. Iam so great full for knowing you as you made impossible to possible with my case and we came out victorious in the appeal against the Home Office. I would totally recommend Andre to anyone who has any kind of immigration issues. I would have no hesitation in using Andre's services again, and in recommending him to friends and family."
M. Mobis
"I had a very complicated immigration case from 2016 and the solicitor who was handling was case (from another law firm) was less than competent and misrepresented me in court when he didn't seem to know details of my case. When I contacted Sydney Mitchell Solicitors I was very desperate and extremely anxious as I had lost my job and my accommodation. I spoke to a mr Andre Minnaar who was very knowledgable and professional over the phone. He explained my options to me and promised to help me. He understood how frustrated I was and he reassured me and we scheduled an appointment for our first meeting. Based on that first telephone consultation I had with mr Minnaar, I knew straight away that he was the right man for the job... He was very compassionate and empathetic towards my 11 months old baby and I. He was very patient as he listened to me and took notes. I can never forget leaving his office that morning with a great sense of hope. Mr Minnaar took over my case and in less than two months I was granted leave to remain... The two things that make mr Minnaar stand out for me are his very kind and empathetic approach as well as his very Professional manner. It was just so refreshing to work with someone who knows the law, is very transparent, very thorough and just simply wants you to get the best possible outcome. I recommend mr Minnaar to anyone who is dealing with any kind of immigration issues...On behalf of my family and I , thank you Sydney Mitchell Solicitors but an even massive thank you to mr Andre Minnaar for a job well done."
Sharon Batey
"Thank you so much for all your help and expertise with our case. This has been the biggest challenge, such a huge matter for our family. The implications and importance of the case for our family are just so high."
"You have been the difference here, your expertise, your diligence, your skill and attention to detail, have been the difference. When I think of how we started out, our difficulties with our previous legal representation, I think we have been extremely blessed to have found you. Our Barrister would always complement you and say how impressed he is with your work, how thorough, organised and structured you have been."
"I really cannot find the words to thank you right now, so on behalf of Mama, all of our family, thank you!"
"This has been the most professional and best service I have ever received from any business. My Legal Representative Andre was trustworthy and I had great confidence in him to get the results needed and he made a difference to my family's life."
"I spent quite some time researching the best solicitors available to help me with my son's UK immigration case and after careful consideration decided to hire Andre Minnaar. Andre is the kind of legal representative you want by your side when results really matter - Andre is highly experienced and knowledgeable, incredibly professional and leaves no detail unattended. Thanks to Andre, we were able to successfully resolve a rather time-consuming and complex immigration issue. I could not recommend Andre more highly!"
"First of all I must express my happiness for the wonderful work Andre has done for me - I couldn't be happier. Andre Minnaar; a very kind, polite, considerate, humble and above all most understanding person I have ever met. If I entered his office with tears in my eyes, he will make me leave the office with a smile on my face. Andre never gave up on me until I achieved my goal. I am honoured and humbled for Andre's help and support and will always recommend him to people."
"My husband and I have used Andre Minnaar on two separate occasions to secure his spouse residence in the UK. We are both extremely pleased with the service we received and in particular the professionalism of Andre Minnaar. Andre kept us updated along the process when applying initially for my husband's first visa. Again, Andre has delivered a fantastic service with a personal touch. We would recommend Andre Minnaar for dealing efficiently and amiably with immigration cases whilst offering professional and realistic advice."
"I'd like to take this opportunity to thank Mr Minnaar for helping my family and I on such a complicated immigration issue; without him such a dilemma would have been thought impossible to resolve. This man I most certainly and highly recommend on these type of matters."
"Andre was efficient, helpful and exceeded any expectations we had for getting my visa renewal. Not only did he get my visa for me within a strict timeframe, he also got me a better visa on a shorter route which my previous solicitor had failed to do. The support and guidance we received while making the confusing and meticulous application was second to none, I can't recommend Andre and his team enough! Thank you again Andre!"
"I wanted to apply for ILR and my case was complicated as I had a 9 month gap spent outside the country. After the initial conversation with Andre Minnaar I felt I could trust him with my case. He asked me to walk him through the ten years I have been in this country and he listened to me carefully and sent me back a report of what we have discussed which was amazingly detailed. He then guided me with the documents I needed to collect for my application. Although I was hoping to get the ILR visa I could never imagine to achieve this on the first attempt and I owe this all to Andre. If you are looking for a professional immigration specialist Andre is the right person to go for.
"I have to add that this is the first review I have ever written but Andre's help has changed my life and I would be happy if this review can change someone else's life."
I'm so very happy about the great news. After all these years I finally feel free from slavery and I got my life back. I couldn't have done this on my own; I didn't have the strength to fight these people. Thank you so very much Andre for saving my life and my kids' lives and also their future, and giving us a new better life. Only God knows what I went through in my life. You're the best. We won Andre, we won."
"Thank you so much for all you have done to get us through this difficult and I think rather unique situation. The service you have provided us has been first class and I would recommend you to anyone else in a similar situation."
"I would highly recommend Andre Minnaar. He was very instrumental in the success of my case. From our first encounter he made me feel at ease. Having dealt with Immigration solicitors in the past I felt Andre had a genuine interest in my case. He is very meticulous, very knowledgeable and very professional. He is very up to date with all the immigration laws, therefore he was able to give me the best possible help and advice so that my case would be a success."
"We had a professional, efficient service from start to finish. Our case was handled swiftly but in depth with a Legal Representative who genuinely cared. Andre has a warm friendly nature which makes him very approachable. We didn't feel like just another 'file'. All communication and updates were given to us as they were received so we never had to chase anything. This is in stark contrast to previous solicitors...we have never looked back!"
"My case was dealt with very professionally from start to finish and I am very happy with the services provided by Andre. I visited many solicitors within the UK but no one was able to provide such a high level of knowledge to do with asylum and immigration. I will be forever grateful for the outstanding service."
"My first (free) phone call with Andre saved us more money than we spent on the legal fees. We were definitely going down the wrong path with our visa application, which could have caused us endless problems. Andre was patient and friendly as he helped us through the stressful process of ensuring all the right conditions were in place and gathering all the documentation we needed. We got the result we wanted first time and are now together again."
"UK immigration is a minefield but with the support of Andre Minnaar, expect a positive result. Ours was a complicated case; my Indian partner and our adopted daughter had already been refused entry into the UK. Recognising that we needed professional support we applied for settlement visas through Andre Minnaar. Even then I fully anticipated another refusal following the predicted 3 month wait for the applications to be processed and a decision to be made. 3 weeks later, we were absolutely shocked and delighted to find that both my partner and our daughter had been granted their UK visas. This successful outcome could not have been possible without Andre. His experience is obvious; as is the pride he takes in his work. The detail matters, and he is a stickler for the detail; hence his impeccable record specialising in immigration. I will most certainly be using Andre in the future and would highly recommend him to anyone pursuing a positive outcome in matters of asylum and immigration."
"We needed help to get our kids to the UK. They were born overseas (surrogacy) and the procedure to bring them here was quite complex, Andre acknowledged that this was a unusual case but, he did a lot of research and was very confident and reassuring. He managed to not only get the kids here but due to his very comprehensive submission, he achieved this in record time! Excellent work. Andre made the impossible become possible."
"Very professional, honest and straight talking, ensured everything was explained thoroughly and kept us informed at every stage. Good correspondence and overall very happy with our outcome from Andre Minnaar's hard work and dedication."
Types of Law used
Immigration Law
Asylum Law
Nationality Law
Human Rights
What the Directories say
Legal 500 - 2020/2021: Rising Star
'The immigration team is outstanding, professional, knowledgeable and exceptional in its client care'.
'Andre Minnaar is an exceptional practitioner. He answered every question I had clearly, swiftly and correctly'.
'Andre Minnaar provides such a spectacular service, what makes him different from competitors is that he is very straightforward and he explains everything so smoothly and politely, I value his service so much that I can comfortably say he's part of our family, and he would be a diamond to any company'.
'Andre Minnaar is an incredible guy – his attitude and attention to detail in every aspect is amazing'.
'Andre Minnaar and Melissa Southall both work extremely hard for their clients. They anticipate difficulties in cases and seek to resolve them'
Legal 500 - 2018/2019: Recommended Lawyer:
Fellow practice head Andre Minnaar is highly experienced in immigration and asylum matters.
Legal 500 – 2017/18: Recommend Lawyer
Legal 500 – 2015/2016: Recommended lawyer
Andre is praised for being very well prepared and professional
BBC reporter involved with a documentary of an Afghan asylum seeker:
"Andre was able to persuade the Government that an Afghan interpreter working for the British Forces should be granted asylum after the client had received threats on their life from the Taliban. Initially, it was ruled that asylum would not be granted as both the Home Office and the courts reasoned that it was an inherent part of working for the army that you may face danger. This decision was met with outrage by those involved with the case and various politicians and lead to extensive media coverage of the story following Andre's uptake of his case. Since the initial ruling, Andre argued the clients' case that their safety was in far worse danger than that usually affiliated with being in the army if they were to be sent back to Afghanistan. This case lead to the decision being overturned in a dramatic U-turn by the Home Office and the client has now been granted asylum in the United Kingdom"
https://www.linkedin.com/pulse/british-forces-afghan-interpreter-has-asylum-decision-andre-minnaar/
Awards and Recognition
Legal 500 Rising Star 2020-2021
Shortlisted for the Birmingham Law Society Legal Awards 2019 – Excellence in client service to private clients.
Career History
May 2019 - Senior Associate, Sydney Mitchell LLP
May 2014 to April 2019 - Associate, Cartwright King Solicitors
June 2013 to May 2014 - Supervisor, Duncan Lewis Solicitors
Aug 2011 to March 2013 - Associate & Operational Manager, Blakemores Solicitors
July 2010 to July 2011- Supervising Counsellor, Immigration Advisory Service (IAS)
Oct 2007 to June 2010 - Head of Office, Refugee and Migrant Justice (RMJ)
October 2001 to Oct 2007 - Supervising Counsellor, Immigration Advisory Service
May 2001 – relocated from South Africa to UK
Education
1983 to 1988 - BA.LLB from the University of Stellenbosch South Africa
1994 - Admitted as Advocate of the Supreme Court of South Africa
Languages
English and Afrikaans Read Dutch and Flemish
Interests and Hobbies
Andre likes to travel, draws and paints and enjoys experimenting in South Asian cooking