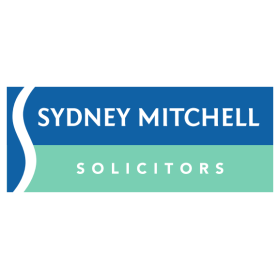 Fantastic news Sydney Mitchell has won Law Firm of the Year in the 5-15 partners' category in the Birmingham Law Society Awards 2018. A great achievement! Thank you to all the partners and staff who made this achievement possible.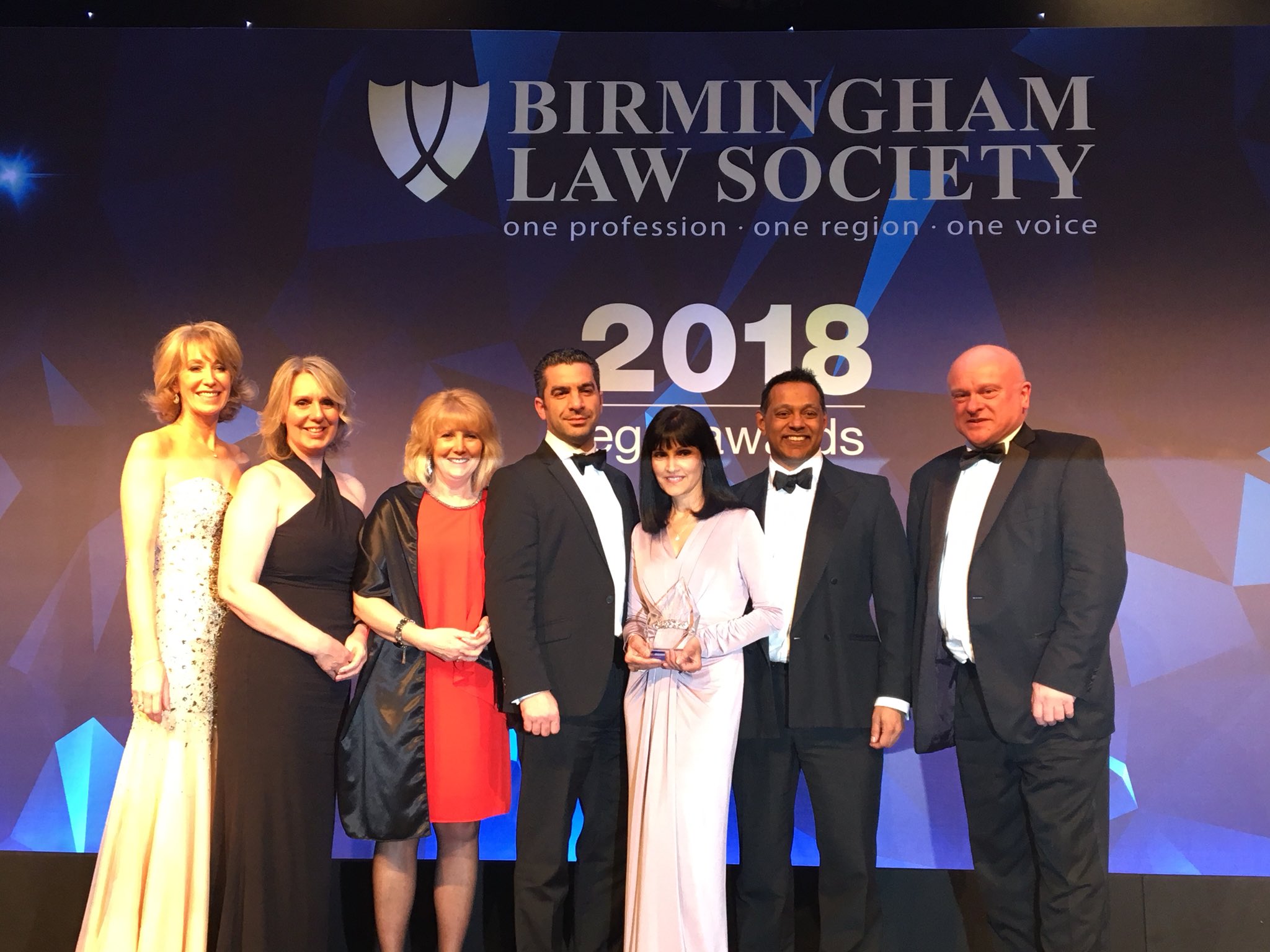 Partners Fahmida Ismail, Sarah Archer, Kam Majevadia, Tracy Creed, Dean Parnell and Mauro Vinti accepted the award on the night presented by Emma Jesson and the category sponsored by Tony Rollason (Landmark Information Group).
Fahmida Ismail commented:
What an excellent result, recognising the hard work contributed by every single person in the firm in making us exceptional and being recognised by the Birmingham Law Society as Law Firm of the Year.

We are all extremely proud to continue to serve our clients to the highest standard. Birmingham has such a lot to offer businesses and individuals and Awards like this just continue to show that we have great quality firms and people here in Birmingham.
Sydney Mitchell specialist teams include employment, commercial property, company and commercial services, litigation and insolvency. Private client teams include family law, residential property, dispute resolution and wills and probate, contentious probate, tax and trusts and personal injury.
Sydney Mitchell previously won this award in 2008, 2011, 2013, 2014, 2015 and it is a fantastic result that the firm has won the award in 2018.
Well done to all the winners in the Birmingham Law Society Awards 2018 - full list link attached
http://www.birminghamlawsociety.co.uk/2018winners
If you would like help on any legal matters, please call 0121 698 2200 or email enquiries@sydneymitchell.co.uk or fill in our online enquiry form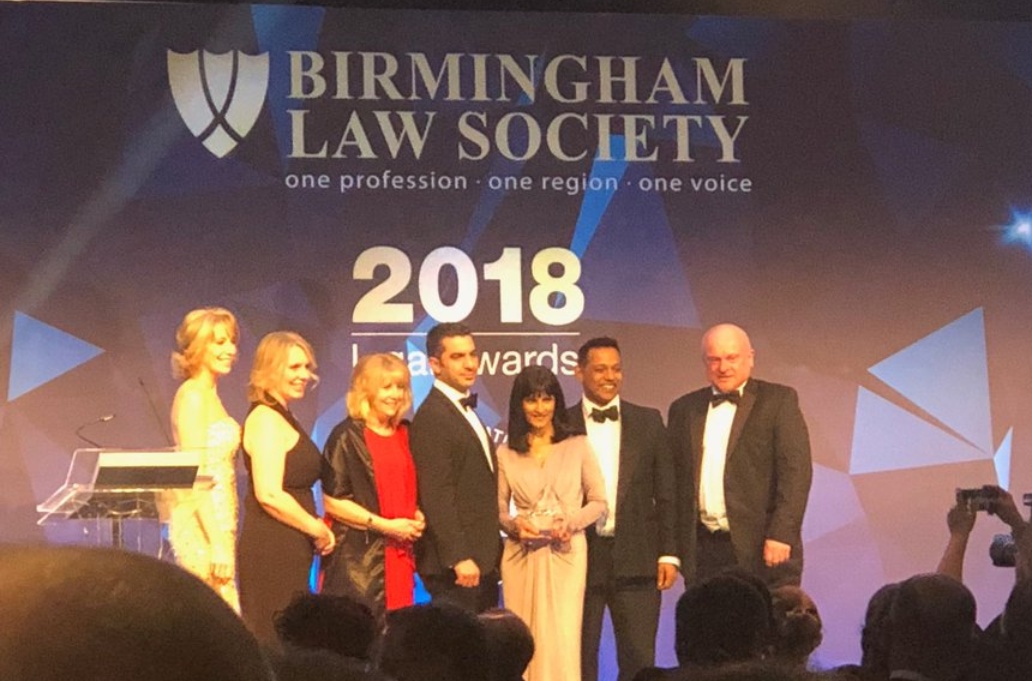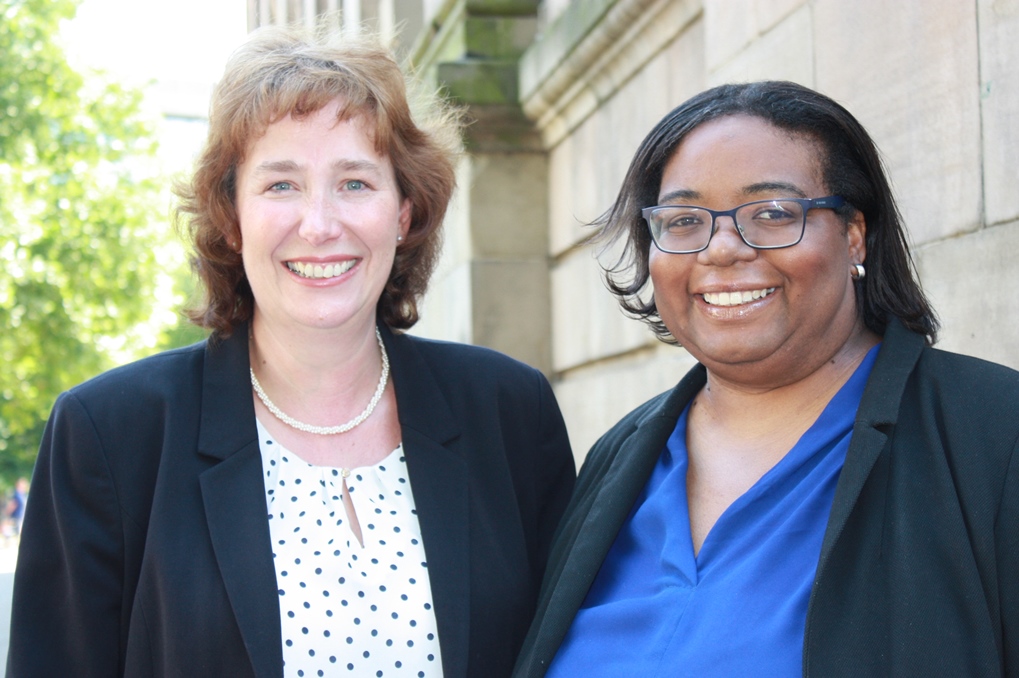 Leading Midlands Law Firm Sydney Mitchell gives a helping hand to parents who are feeling the pain when faced with the prospect of losing their children.
The family department in the Birmingham office has expanded their team to provide help and advice to families that are faced with complexities involving disputes regarding children.
Amanda Holland, Associate Lawyer in the City Family Team comments:
The idea came about because our family team became increasingly frustrated at being unable to help parents who were not eligble for Legal Aid but clearly needed some level of legal assistance, but were unable to afford the costs involved in our dealing with the whole case.

So they gave up and tried to represent themselves which often left them at a disadvantage or in some cases parents gave up completely and lost all contact with their children.

The client can chose which package they need to suit their budget and which stage of the process they need help with. This could simply be help completing court forms. Alternatively, it might be assistance at court.
The Family Team based at Sydney Mitchell's Birmingham office are: Amanda Holland, Nigel Mears and Miranda Buttler.
Miranda Buttler, Legal Assistant, added:
This innovative package for clients will make legal advice more accessible in bite size chunks. The office is in the heart of Birmingham City Centre and within walking distance of the Family Court at Birmingham.
Sydney Mitchell Private Client teams include family law, residential property, dispute resolution and wills and probate, contentious probate, tax and trusts and personal injury. Sydney Mitchell's corporate teams include employment, commercial property, company and commercial services, litigation and insolvency.
More information about this service... click here
For help and advice on this or other related Family matter contact Amanda Holland on 0121 698 2245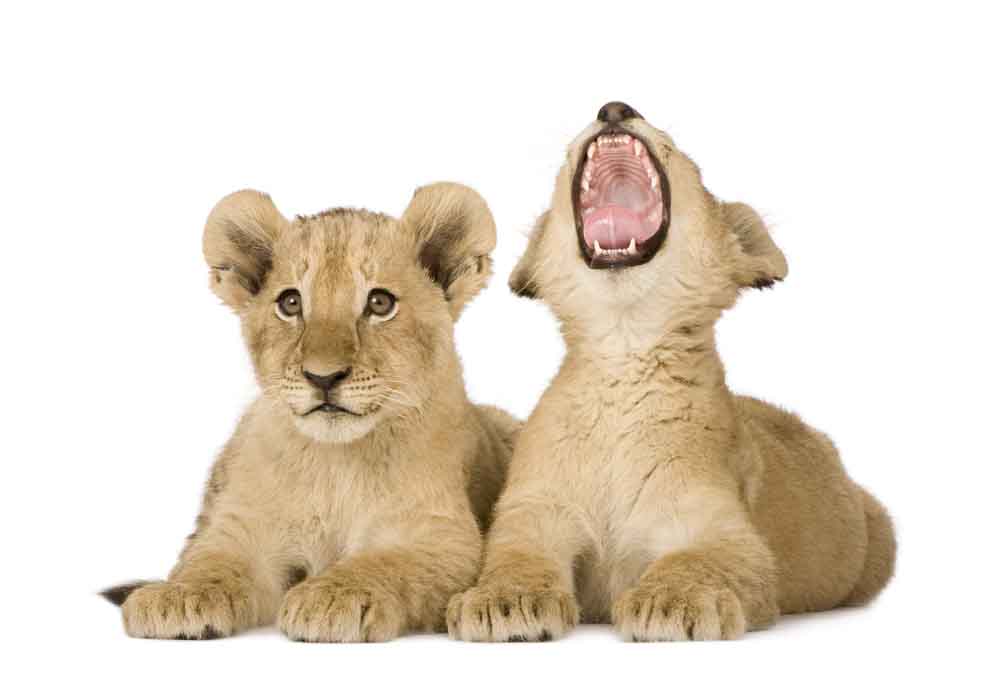 Lucy Bluck, a member of Solicitors for the Elderly at leading West Midlands' law firm Sydney Mitchell comments on the findings of a new report produced by SFE (Solicitors for the Elderly) and an independent think tank, Centre for Future Studies. The report states that UK residents are leaving medical and care decisions to chance. The report looks at the ever-increasing number of people living with dementia which, combined with the failure to plan ahead for mental incapacity, exposes a looming crisis. The study found that:
98% of people in the West Midlands leave important health and welfare decisions to chance
By 2025, it is estimated that more than 13 million people who are at risk of mental incapacity will not have put safeguards in place appointing someone to assist with or make decisions on their behalf
71% would like a family member to be able make medical and care decisions on their behalf in the event that they were unable to make such decisions themselves
81% have not discussed their preferences for end of life medical treatment and care wishes
36% admit to having made no provisions at all, such as a will, LPA, pension or funeral plan
A staggering 70% of people incorrectly believe that their 'next of kin' will be able to make medical and care decisions if they are no longer able to .Without the necessary provisions in place, potential life-changing medical and care decisions can be taken away from loved ones
80% of those questioned in the West Midlands are worried about becoming mentally incapacitated and losing the ability to make decisions for themselves
60% believe that being on the NHS organ donor register ensures that organs are automatically donated following their death; however this is not the case
Only 2% of those surveyed in the West Midlands by SFE have a health and welfare LPA in place
Coalition of partners join forces to warn of 'incapacity crisis' led by SFE, including Baroness Ilora Finlay, Alzheimer's Society, Dying Matters, Age UK, Anchor, and SOLLA
What is a Lasting Power of Attorney (LPA)?
An LPA is a powerful legal document, which allows a person (or 'donor') to choose one or more individuals (known as attorneys) to handle their affairs in the event that they are no longer able to do so themselves, for example if they lose mental capacity. Attorneys are usually trusted family members or friends, but people can also select a legal professional as their attorney.
An LPA can only be put in place while a person has the mental capacity to do so. It's important to plan ahead and get your wishes down on paper as early as possible to ensure that whoever you choose to manage your affairs can retain control, should you lose capacity.
There are two types of LPA: a health and welfare LPA (H&W LPA), and a property and financial affairs LPA (P&F LPA). The former covers things like choices around care plans, medical treatment and end of life wishes. The latter deals with the management of property, other assets, bank accounts and bill payments.
There are currently 928,000 Health and Welfare LPAs registered with the Office of the Public Guardian (OPG) across England and Wales, compared to the 12.8 million people over the age of 65 who run the risk of developing dementia – a difference of nearly 93%.
The forecast shows the disparity will continue, leaving millions in limbo. By 2025, it's calculated that 15.2 million people will be at risk of mental incapacity and it's estimated that 2.2 million health and welfare LPAs will be in place.
SFE is urging the nation to act now to avoid this incapacity crisis by planning ahead in case of mental incapacity.
It is crucial to have a conversation with loved ones in order to make your specific medical and care wishes known – such as, where you are cared for, whether you wish to be an organ donor and whether or not you would want to be resuscitated in certain situations– otherwise your preferences can not be taken into account.
The campaign calls on people to act now and start a conversation with loved ones about end of life topics to remove the stigma surrounding the discussion and then prepare a Lasting Power of Attorney giving the people you have chosen the power to make those decisions
Lakshmi Turner, Chief Executive of SFE, said:
"Most of us do not like thinking about, let alone talking about, death, disability or disease, despite the fact that it touches all our lives – but it is essential that we do so.
"Whilst it's great that more and more of us are putting wills in place and establishing plans for finances and assets, far too few of us are planning ahead for our health and care needs and wishes, leaving this to chance.
"It's time to set the record straight. Planning ahead by talking to family or friends shouldn't be seen as doom and gloom; it's about having a positive conversation about welfare, empowering your loved ones and making the decision-making process easier for everyone."
Jeremy Hughes CBE, Chief Executive of Alzheimer's Society
"We welcome this initiative. Lasting powers of attorney for health and welfare too often get overlooked.
"People with dementia have the right to make choices about their care, just like anyone else. Making someone they trust their attorney for health and welfare is one of the ways people can do this. A health and welfare LPA provides reassurance to them and the act of creating one can start useful conversations about the future with family and friends."
For help or advice on this or other private client matters, please speak to Lucy Bluck l.bluck@sydneymitchell.co.uk 0808 166 8860
Landlords who know that their property is being used in violation of environmental rules cannot escape criminal liability simply by sitting on their hands. The High Court made that point in a case involving a plot of land from which more than 20,000 mattresses, weighing over 470 tonnes, had to be cleared.
The company that owned the plot leased it to a businessman who used it to operate a mattress recycling centre. He was served with an enforcement notice by the Environment Agency (EA) and ceased trading at around that time. The company and its director were subsequently convicted by magistrates of knowingly permitting the operation of a waste storage facility without being authorised by an environmental permit, contrary to the
Environment Permitting (England and Wales) Regulations 2010
.
Fine
The company was fined £5,000 and the director was sentenced to a 12-month community order, with a requirement to carry out 150 hours of unpaid work. Each was also ordered to contribute over £7,000 towards the costs of the prosecution.
In challenging the convictions, they argued that they had initially been unaware of the enforcement notice and that the director had been out of the country at the time. Once they realised what was going on, they had cooperated fully with the EA. It was also submitted that, between the dates charged, the site was in the process of being cleaned up and was no longer being used for a regulated purpose.
In dismissing their appeal, however, the Court found that a waste operation had continued on the site after the tenant's departure, in that large amounts of waste had remained in storage there, prior to its clearance. The Court also ruled that, in order to establish that they knowingly permitted the operation, it was not necessary to show that the company or its director had performed any positive acts. It was sufficient for the prosecution to prove that they knew a waste operation was taking place and that they did nothing to prevent it.
For help and advice contact Sundeep Bilkhu on s.bilkhu@sydneymitchell.co.uk or call 0808 166 8974.
One powerful reason why you should always seek legal advice before making your will is to ensure you meet your responsibilities to those who depend on you financially. In one case on point, the High Court effectively rewrote the will of a wealthy landowner who cut his long-term partner out of his £1.5 million estate.
The couple had been living together as man and wife for over 40 years. When he was in hospital shortly before his death, aged 94, he had told her not to worry as she would be well looked after. However, he left her nothing in his final will – he had made about ten others previously – and instead bequeathed his entire estate to two of his tenants who had been kind to him during his final years.
In a letter of wishes attached to the will, he expressed a determination that neither his partner nor her four children should inherit any part of his fortune. He stated, incorrectly, that she had her own resources and was financially comfortable. In fact, she had been left with modest savings of about £2,500 and was otherwise entirely dependent on benefits. In those circumstances, her lawyers launched proceedings under the Inheritance (Provision for Family and Dependants) Act 1975, seeking reasonable provision from his estate.
In upholding her claim, the Court noted the duration of the relationship and the care that the woman had given to her partner as his health declined. She had worked without pay on his farm and in his business, and assisted in caring for his mother before she died. In those circumstances, the terms of his will failed to match up to the moral and legal responsibilities that he owed her as a dependant.
The Court ordered that a cottage worth £225,000 should be transferred to the woman from the estate. She was also awarded almost £190,000 in cash to cover the costs of refurbishing the cottage and other expenses. The Court noted that the tenants, as the man's chosen beneficiaries, would still inherit the lion's share of his estate.
If you have been deprived of benefiting from the estate of someone on whom you were dependent, contact Kamal Majevadia or Hayley-Jo Lockley regarding the possibility of making a claim. k.majevadia@sydneymitchell.co.uk or h.lockley@sydneymitchell.co.uk 0121 746 3300
There can really be no excuse for a modern employer not to have in place comprehensive anti-discrimination policies that are fully understood by all workers. In one case that illustrates the consequences of failing to comply with the law in this respect, a transgender sales assistant who was subjected to playground-style bullying whilst working for a major retailer has been awarded almost £50,000 in compensation (De Souza E Souza v Primark Stores Limited).
The worker had been dressing as a woman on a permanent basis for almost 15 years before the retailer employed her. Although her male birth name appeared on her passport and other documentation, she made it clear during her interview that she wished to be addressed by her preferred, female name. Both names were, however, entered on the retailer's computer system and, despite her protests, one of her supervisors persistently called her by her birth name.
The woman had been in the job for about three months when her transgender status became widely known amongst her colleagues. A series of incidents followed, in one of which a co-worker commented on her deep voice and sprayed male perfume in her direction, causing her to cough. In another, when she was fixing her makeup in the women's toilets, a colleague commented that there were 'no ladies in there'. She had also overhead colleagues referring to her as 'evil' or 'a joke'. She became so upset by her treatment that she ultimately resigned.
After lawyers launched proceedings on her behalf, an Employment Tribunal (ET) found that she had been constructively dismissed after enduring harassment and direct discrimination due to her gender identity. Despite her complaints, including to the police, her employer had done nothing to assist her, merely telling her to calm down and that she was drawing attention to herself.
She had been bullied out of a job she loved and the injury to her feelings was severe. The discrimination had made her feel insecure about her gender identity with the result that she had been prescribed anti-depressants and was unable to work for a considerable period following her dismissal.
She was awarded total damages of £47,433, made up of £20,000 for lost earnings, £25,000 for injury to feelings and interest. The ET recommended that the retailer put in place a training regime and a written policy instructing its managers how to deal appropriately with new or existing staff who are transgender or who wish to undergo gender reassignment.
Employers should make sure they have up-to-date anti-discrimination policies in place and that these are effectively enforced. Contact Samantha Glynn on 0121 698 2200 if you would like advice on this topic.
Under the Pensions Act 2008, every employer in the UK has a duty to enrol certain staff into a pension scheme and contribute towards it.
Employers are reminded that the minimum required contribution levels to auto-enrolment pension schemes or qualifying workplace pension schemes (based on a worker's 'qualifying earnings') increase from 6 April 2018.
From that date, the employer minimum contribution rate is 2 per cent and the staff minimum contribution rate is 3 per cent.
There will be a further increase from 6 April 2019, when the employer minimum contribution rate will rise to 3 per cent and the staff minimum contribution rate will rise to 5 per cent.
The scheme rules or agreements will need to be amended to ensure it continues to meet the qualifying criteria.
If a pension scheme does not increase its minimum contribution levels in line with the statutory requirements, it will no longer be a qualifying scheme for existing members and cannot be used for automatic enrolment.
Pension scheme trustees and providers, employers and payroll and software providers should ensure they have done all that is necessary to comply.
Further information and detailed guidance for employers can be found on the website of the Pensions Regulator at http://www.thepensionsregulator.gov.uk/doc-library/increases-in-minimum-contributions-automatic-enrolment.aspx.
We can assist you in reviewing your pension scheme arrangements to ensure your statutory duties are met.
Contact Samantha Glynn on 0121 698 2200 or email s.glynn@sydneymitchell.co.uk
A single liquidator was initially appointed when a company resolved to enter members' voluntary liquidation on making the required declaration of solvency. Contrary to Section 84(2A) of the Insolvency Act 1986, no written notice of that resolution was given to a bank which held a floating charge over the company's assets.
It subsequently emerged that the company owed many millions of pounds to HM Revenue and Customs, and following a creditors' meeting, joint liquidators were appointed after the liquidation was converted into a creditors' voluntary liquidation. The earlier failure to comply with the statutory notice provision, however, gave rise to concern that the subsequent Liquidators had not been validly appointed.
The High Court noted that there was no dispute that the bank held a qualifying floating charge, within the meaning of Section 72(A) of the Act, and should have been notified of the liquidation proposals so that it could take its own advice.
In ruling that the original members' resolution and the successive appointments of liquidators were valid, however, the Court found that, when a resolution is passed to wind up a company, that resolution is valid notwithstanding any failure to give notice to a qualifying charge holder.
The bank may well have had a legal remedy if dissatisfied with the result. It could have petitioned for the compulsory winding up of the company or for a stay of the winding up so as to enable it to appoint an administrator. However, in the event, the bank had not objected to the creditors' voluntary liquidation or the liquidators' appointment.
If you have any issues surrounding your appointment as Liquidator or Administrator or have concerns about taking an appointment contact us for advice.
If you would like help on this or other related matter, please contact Leanne Schneider-Rose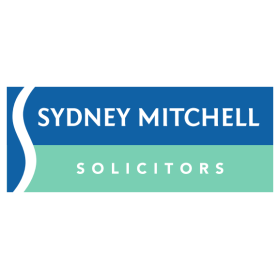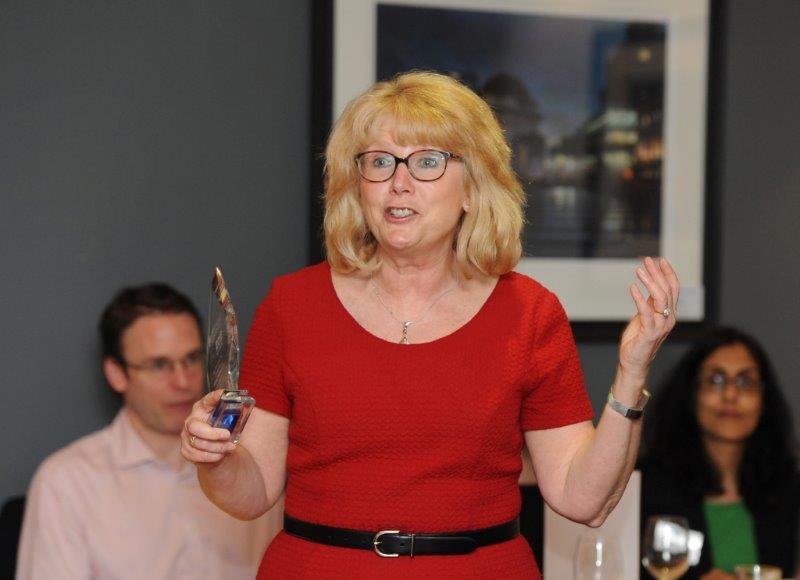 Over 80 guests joined partners and staff of leading Midlands' law firm Sydney Mitchell LLP at a celebratory "Movers & Shakers" Birmingham networking event. The event was held to celebrate the firm winning the 2018 Birmingham Law Society Law Firm of the Year Award (5-15 partners) for the fourth time. The Award was sponsored by Landmark Information Group.
Sarah Archer, Partner, Sydney Mitchell said:
We are really proud to have won the Birmingham Law Society Law Firm of the Year in 2018 in the 5-15 partner category. It is wonderful to be able to celebrate the award with fellow professionals from in and around the city. It is great that the firm, partners and staff have been recognised for the quality of work both individuals and teams provide for our clients."
Sydney Mitchell specialist teams include employment, commercial property, company and commercial services, litigation, insolvency, licensing and gambling law. Private client teams include family law, residential property, dispute resolution and wills and probate, tax and trusts and personal injury.
Picture above: Sarah Archer, Partner, Sydney Mitchell LLP
Those who do not make use of their land take a risk that title to it will be acquired by others in the exercise of so called squatters' rights. Exactly that happened in one case in which property owners objected in vain to their neighbour incorporating a slice of what they claimed was their land into his garden.
The case concerned a banana-shaped strip of land, measuring two metres at its widest, between the car park of the owners' animal feed store and their neighbour's property. Due to a missing conveyance, the exact boundary line between the two properties could not be determined, but it was apparent that at least part of the strip fell within the owners' registered title. A dispute arose after the neighbour redesigned his garden so as to include the disputed strip.
After the neighbour applied to be registered as the strip's rightful owner, the matter was referred to the First-tier Tribunal (FTT) for resolution. In ruling in the neighbour's favour, it found that he had enjoyed exclusive possession and control of the strip for more than 10 years in the reasonable belief that it belonged to him. By operation of the Land Registration Act 2002, he was thus entitled to be recognised as its owner.
The FTT noted that, before the owners had acquired their property, the neighbour had put in place a chain link fence to prevent his dogs from straying. That had later been replaced by another fence and both structures had the effect of excluding the owners and their predecessors from gaining access to the strip. He had been in adverse possession of the strip since the first fence was erected in 2001.
For help on this or other related property dispute or litigation matter, please speak to Sundeep Bilkhu on 0121 698 2200.
Pages