Sydney Mitchell, leading Midlands' law firm, has been short-listed for three awards in the Birmingham Law Society Legal Awards for 2016.
The awards shortlisted are:
Sydney Mitchell for Law Firm of the Year (5-15 partner category)
Corporate Team of the Year
Tina Chander as Associate Lawyer of the Year
Sydney Mitchell previously won the prestigious award of the Law Firm of the Year in 2008, 2011, 2013, 2014 and 2015.
Senior Partner, Div Singh commented:
"It is great to see the firm once again shortlisted for the Legal Firm of the Year and a fantastic achievement for our corporate team to be recognised for the outstanding work they have done over the past few years.
"The team has gone from strength to strength and has seen the size and the quality and quantity of corporate work grow consistently. It is very pleasing to see our corporate team being shortlisted alongside the much larger national firms such as DLA Piper, Eversheds, Gateley and Mill & Reeve.
"It is excellent news also that Tina Chander has been shortlisted as Associate of the Year; Tina specialises in Employment Law and she has been outstanding this year leading the way with the new Sydney Mitchell Employment Armour product. This is an insurance backed policy to deal with employment issues. She is a valued and committed member of the Team."
Sydney Mitchell specialist teams include employment, commercial property, company and commercial services, litigation, insolvency, licensing and gambling law. Private client teams include family law, residential property, dispute resolution and wills and probate, tax and trusts and personal injury.
Picture: John Irving, Corporate Partner; Tina Chander, Associate;
Karen Moores, Head of Family; Tracy Creed, Head of Private Client
All nominations for the Awards:
ASSISTANT/ASSOCIATE SOLICITOR OF THE YEAR
| | | |
| --- | --- | --- |
| Tina | Chander | Sydney Mitchell LLP |
| Kate | Leavesley | Squire Patton Boggs (UK) LLP |
| Katie | Oliver | Gateley Plc |
| Laura | Ralfe | Irwin Mitchell Solicitors |
| Elizabeth | Rhodes | DWF LLP |
CORPORATE TEAM OF THE YEAR
Sydney Mitchell LLP
DLA Piper UK LLP
Eversheds LLP
Gateley Plc
Mills & Reeve LLP
LAW FIRM OF THE YEAR (5-15 PARTNERS)
Sydney Mitchell LLP
Jonas Roy Bloom
Quality Solicitors Davisons
Thursfields
All other short list details can be seen on the attached link
http://www.birminghamlawsociety.co.uk/the-shortlist-2016-2
The apprenticeship levy on employers, first announced by the Chancellor of the Exchequer in the July 2015 Budget, is being introduced in April 2017 with the aim of enabling the Government to increase its spending on post-16 apprenticeships in England to achieve its target of three million apprenticeships by 2020. A consultation exercise followed the announcement and the Government's response has now been published.
How Will the Levy Operate?
The levy will apply to employers across all sectors. It will be set at a rate of 0.5 per cent of an employer's wage bill, excluding other payments such as benefits in kind, and will be collected via the PAYE system. Employers will receive an annual allowance of £15,000 to be offset against the levy payment. The effect of this allowance is that the levy will only be payable by employers with wage bills in excess of £3,000,000 (estimated as fewer than two per cent of employers). Those with a lower wage bill will not pay anything.
The levy will be paid into a central fund, which all employers will be able to access to gain support for apprenticeships via the Digital Apprenticeship Service. Employers who have contributed to the fund will have two years in which to use their funding. Any unspent money will be made available to other employers. Employers who pay the levy will also be able to access funding support above the level of their contribution by way of Government top-ups to their digital accounts.
In order to minimise the burden of implementing these changes, HM Revenue and Customs are to work closely with employers and providers of payroll services, and the Government intends to provide clear guidance for employers on how the system will work in relation to different types of workers. In addition, a new independent, employer-led body, the Institution for Apprenticeships, will be established to regulate the quality of apprenticeships within the context of achieving three million starts by 2020.
Although the apprenticeship levy will apply to employers across the UK, as skills training is a devolved policy area in Northern Ireland, Scotland and Wales, only employers in England will receive funds in their digital account to spend on apprenticeship training in England. Further work is needed so that arrangements can be put in place ahead of the levy's implementation to ensure the system works for employers across the UK.
For further information on this article, please contact Jade Linton on 0121 746 3300, email j.linton@sydneymitchell.co.uk or fill in our online enquiry form.
When a child is taken away from one parent by the other against a ruling of the Family Court, the consequences can be severe for anyone who withholds information as to the child's whereabouts, as a recent case illustrates.
Following the break-up of his parents' relationship, a child lived with his Polish mother in Poland. The couple had been married in the UK and the father was British, of Pakistani descent.
Following a visit to Poland to see his son, the father abducted him and was thought to have returned with him to England.
The mother obtained a 'collection order', which is a notice that can be served on a person who the Court has reason to believe can assist it in ascertaining the whereabouts of a child. It requires the person served (among other things) to inform the office of the Court 'of the whereabouts of the child, and of the place at which the child resides within England and Wales if such is known to them' and 'all matters within their knowledge or understanding which might reasonably assist...in locating the child...'.
Failing to comply with a collection order constitutes contempt of court and can be punishable by imprisonment or a fine. When a collection order was served on the boy's uncle, he failed to comply with it and was held in custody for 13 days.
The evidence against his claim that he knew nothing about the whereabouts of his brother or nephew was that he had exchanged emails with his brother after the abduction.
He was eventually released on a technicality – the order was deemed not to have been properly served because it failed to display a prominent notice on the front page that disobeying it would constitute contempt of court and could lead to imprisonment.
Says Amanda Holland, Sydney Mitchell "Compliance with court orders is essential, and the Family Court treats cases of child abduction with the greatest seriousness. If you are having difficulties over access to your children due to non-compliance with the rulings of the Court, contact us for advice."
For further information on this article and related matters, please contact Amanda Holland on 0121 698 2200, email a.holland@sydneymitchell.co.uk or fill in our online enquiry form.
We all know what a house is – or at least we think we do. However, the question of what constitutes a house has been an active issue among lawyers for years, especially since the introduction of 'right to buy' legislation enabling residential tenants to buy the freeholds of their properties.
A recent case gives further guidance on this vexatious question. A company which held a lease in respect of a mews house sought a declaration under the Leasehold Reform Act 1967 that it was entitled to acquire the property's freehold. That application was resisted by the landlord on the basis that the property was excluded from being a 'house' by Section 2(2) of the Act. The tenant's arguments, however, succeeded before a judge.
The landlord challenged that decision, citing in evidence that the two-storey property was not detached, either to the sides or to the rear. A particular facet of the argument was to do with the rear wall of the property, which was below a part of a structure that was not itself part of the property.
In rejecting the appeal, however, the High Court considered that the issue of the wall was trivial and did not exclude the property from enfranchisement. The Court found that to allow the legal division of a party wall to disqualify the property from enfranchisement would be inconsistent with the purposes of the Act. Such a ruling would be likely to deprive many leaseholders of a right which Parliament had intended to confer upon them.
For further information and advice about any matter relating to tenants' right to buy, please contact Richard Cooper on 0121746 3300, email r.cooper@sydneymitchell.co.uk or fill in our online enquiry form.
The English courts are enduringly popular with litigants, who often go to great lengths to have their cases heard in this country. The reason for this is that English law is well developed and usually achieves a high degree of fairness in its rulings. However, many contracts specify the country where disputes should be resolved and such terms are usually decisive, as is illustrated by a recent case involving a claim for financial losses.
An investor had launched proceedings against a bank which was based in Monaco. She claimed to have suffered losses as a result of the bank placing unauthorised foreign currency trades or failing to follow her instructions. Her contract with the bank was governed by Monegasque law and included a clause which conferred exclusive jurisdiction on the principality's courts in respect of any disputes arising.
The investor had also launched proceedings against two English companies that were part of the same group as the bank. That litigation would take place in England and her lawyers submitted that, if her claim against the bank were heard in Monaco, there would be a danger of inconsistent judgments. There were also said to be other factors in favour of the entirety of the litigation taking place in England.
In ruling that the jurisdiction clause held sway, however, a judge found that it was clearly and distinctly appropriate that her claim against the bank should be heard in Monaco. She had accepted that jurisdiction when she signed the contract and her desire to have her case heard by an English judge could be given little weight.
In dismissing her appeal against that ruling, the Court of Appeal found that, although the issue was a fine one, the judge had carried out a careful balancing exercise. He had not treated the jurisdiction clause as trumping all other factors and had reached a conclusion that was open to him.
If you are engaged in any transaction with a foreign entity, you might prefer to have English law apply should a dispute arise. If this is not possible, it is doubly important to take specialist advice, as the law can vary a great deal, even within the European Union.
For further information on this article and related matters, please contact Kam Majevadia on 0121 698 2200, email k.majevadia@sydneymitchell.co.uk or fill in our online enquiry form.
Tree preservation orders can be inconvenient for builders – but failure to obey them can have grave consequences. In one case, a residential developer which felled two acres of protected woodland was required to replant the area with almost 1,300 saplings and was left with a heavy legal costs bill to boot.
The local authority responded to the woodland's unauthorised clearance by serving a tree replacement notice on the developer under Section 207 of the Town and Country Planning Act 1990. The notice required replanting of one new sapling for each tree that had been removed. It was upheld by a planning inspector and the developer's High Court challenge to that decision failed.
The developer pointed to expert arboricultural evidence which indicated that fewer than 30 trees had in fact been felled. It was argued that the notice went too far in requiring the developer to plant 1,280 saplings and that the removal of seedlings and shrubs should not have been taken into account.
In dismissing the developer's appeal, however, the Court of Appeal noted that the woodland had been comprehensively destroyed. The local authority had relied on standard planting densities in arriving at a reasonable estimate of the number of trees lost. There was also no error of law in including seedlings and 'potential trees' within that estimate.
To ensure your proposed development does not fall foul of planning or environmental law, contact Sundeep Bilkhu on 0121 698 2200, email s.bilkhu@sydneymitchell.co.uk or fill in our online enquiry form.
For compensation to be payable for negligence, not only must the negligence be proven, but it must also be proven that a loss was suffered as a result to someone who was owed a 'duty of care'.
When a surveyor's property valuation was shown to be negligently high, the mortgage lender was able to claim for its loss after the buyer defaulted and the property was repossessed and sold at a loss.
The surveyor, in turn, claimed against the solicitors who acted in the matter. They had information that suggested the valuation was excessive, but failed to pass this on to the lender. This claim failed because the surveyor could not prove that the lender would not have made the loan if it had been in possession of that information.
Just because a loss is suffered, compensation need not follow. For a claim of this kind to succeed, it is also necessary to show that the person giving you advice owed you a duty of care and was in breach of that duty, that you acted as you did because of their advice and that you would not have acted in that way unless they had been negligent.
For further information on this article, please contact Richard Cooper on 0121 746 3300, email r.cooper@sydneymitchell.co.uk or fill in our online enquiry form.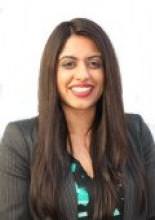 It is incumbent on an Employment Tribunal (ET) to give adequate reasons for any decision it reaches, setting out, broadly speaking, its findings of fact, the questions of law and the resolution of disputes before it. The reasons should demonstrate to the parties involved that the ET has given acceptable answers to the right questions.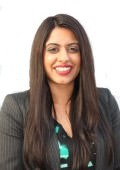 A black computer software consultant and business data analyst, whose employment with a high street bank was summarily terminated when he was less than three months into his contract, has won a fresh chance to prove that he was a victim of race discrimination (Kibirango v Barclays Bank plc and Another).
Charles Kibirango had joined Barclays Bank in Coventry in late 2012 to assist with the management of information about complaints of alleged mis-selling of payment protection insurance. After 11 weeks, his employment was summarily terminated by his line manager after the production of a report missed its deadline and relations between the two men had become strained.
Mr Kibirango brought a claim for race discrimination and harassment.
The bank insisted that his dismissal had nothing to do with his race and was due to his poor performance. The ET rejected his claim on the basis that it preferred the evidence of his line manager as to the events in question and the motives for his dismissal.
In allowing Mr Kibirango's appeal, however, the Employment Appeal Tribunal found that the ET's reasons were insufficient to enable him to understand why he had lost his claim. It was not enough for the ET simply to state that it preferred one witness's evidence over another's without also stating why that was the case.
In those circumstances, it was impossible to be satisfied that the case had been tried fairly and the matter was sent back to a fresh ET for rehearing.
For further information on this article and related matters, please contact Tina Chander on 0121 698 2200, email t.chander@sydneymitchell.co.uk or fill in our online enquiry form.
When a problem arises in the workplace that cannot be resolved informally or quickly, it is important that the matter is dealt with fairly and in accordance with the employer's disciplinary and grievance procedures where appropriate. Essential to this is carrying out a properly conducted investigation that allows the employer to consider all the relevant facts and to reach an informed decision.
For example, in a potential disciplinary investigation, a flawed or incomplete examination of the evidence can leave the employer exposed to the risk of a claim for unfair dismissal.
The Advisory, Conciliation and Arbitration Service (Acas) has updated its guidance on conducting workplace investigations. This outlines the essential decisions and actions employers of all sizes must take when deciding to carry out an investigation and gives guidance on conducting each stage of the process.
The guidance, which can be found at http://www.acas.org.uk/media/pdf/o/5/Conducting-workplace-investigations.pdf, is intended both as a resource for those with experience of conducting investigations and as a suitable reference document to assist in training those who are new to the process.
Acas also provides the following free investigation templates and letters:
Letter informing an employee they are the subject of an investigation
Letter inviting an employee to an investigation meeting
Please contact Jade Linton on 0121 746 3300 or email j.linton@sydneymitchell.co.uk if you would like advice on any workplace disciplinary matter.
Boundary disputes can take a long time to resolve and can be ruinously expensive, as a recent case illustrates.
It involved a teacher who put up a fence along what she thought was the boundary of her property. Her neighbours did not agree.
The potential for a dispute was clear because she had to apply for planning permission for the fence and the difference of opinion over where the boundary lay was evident early on when her neighbours marked out a line inside the line she considered marked the edge of her property.
The difference in the positions was a little more than a foot.
Undaunted, the woman constructed a fence along 'her' boundary line, and the matter ended up in court. The judge decided upon a compromise, holding that the neighbours' view as to the boundary line was correct but denying their application to have the fence removed. Instead, he awarded them damages of £2,866.
However, the damages were small beer compared with the legal costs awarded against the teacher, which amounted to some £50,000. Her objection to those culminated in a belated attempt to challenge the costs order, but this has now been rejected as she lodged her complaint after the time limit for doing so had expired.
"Boundary disputes are almost always very lengthy and complicated and the costs of resolving them routinely exceed the value of the property concerned by a long way. In order to have the best chance of obtaining resolution at reasonable cost, without resorting to court proceedings, it is essential to take legal advice at an early stage" said Richard Cooper of Sydney Mitchell.
For further information on this article and advice on boundary disputes please contact Richard Cooper on 0121 746 3300, email r.cooper@sydneymitchell.co.uk or fill in our online enquiry form.
Pages