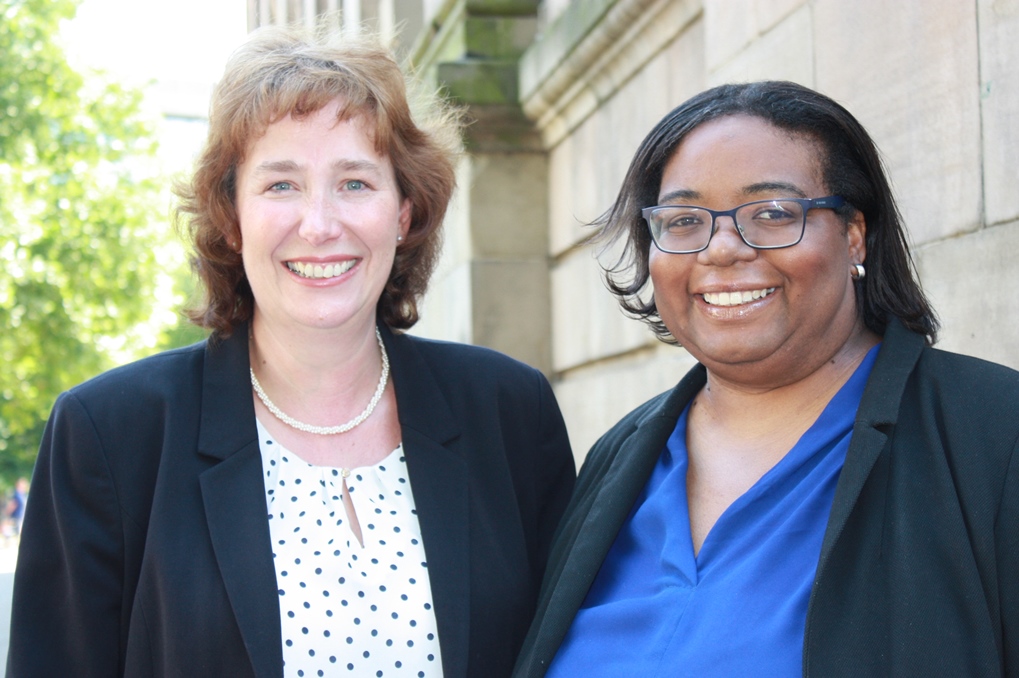 Leading Midlands Law Firm Sydney Mitchell gives a helping hand to parents who are feeling the pain when faced with the prospect of losing their children.
The family department in the Birmingham office has expanded their team to provide help and advice to families that are faced with complexities involving disputes regarding children.
Amanda Holland, Associate Lawyer in the City Family Team comments:
The idea came about because our family team became increasingly frustrated at being unable to help parents who were not eligble for Legal Aid but clearly needed some level of legal assistance, but were unable to afford the costs involved in our dealing with the whole case.

So they gave up and tried to represent themselves which often left them at a disadvantage or in some cases parents gave up completely and lost all contact with their children.

The client can chose which package they need to suit their budget and which stage of the process they need help with. This could simply be help completing court forms. Alternatively, it might be assistance at court.
The Family Team based at Sydney Mitchell's Birmingham office are: Amanda Holland, Nigel Mears and Miranda Buttler.
Miranda Buttler, Legal Assistant, added:
This innovative package for clients will make legal advice more accessible in bite size chunks. The office is in the heart of Birmingham City Centre and within walking distance of the Family Court at Birmingham.
Sydney Mitchell Private Client teams include family law, residential property, dispute resolution and wills and probate, contentious probate, tax and trusts and personal injury. Sydney Mitchell's corporate teams include employment, commercial property, company and commercial services, litigation and insolvency.
More information about this service... click here
For help and advice on this or other related Family matter contact Amanda Holland on 0121 698 2245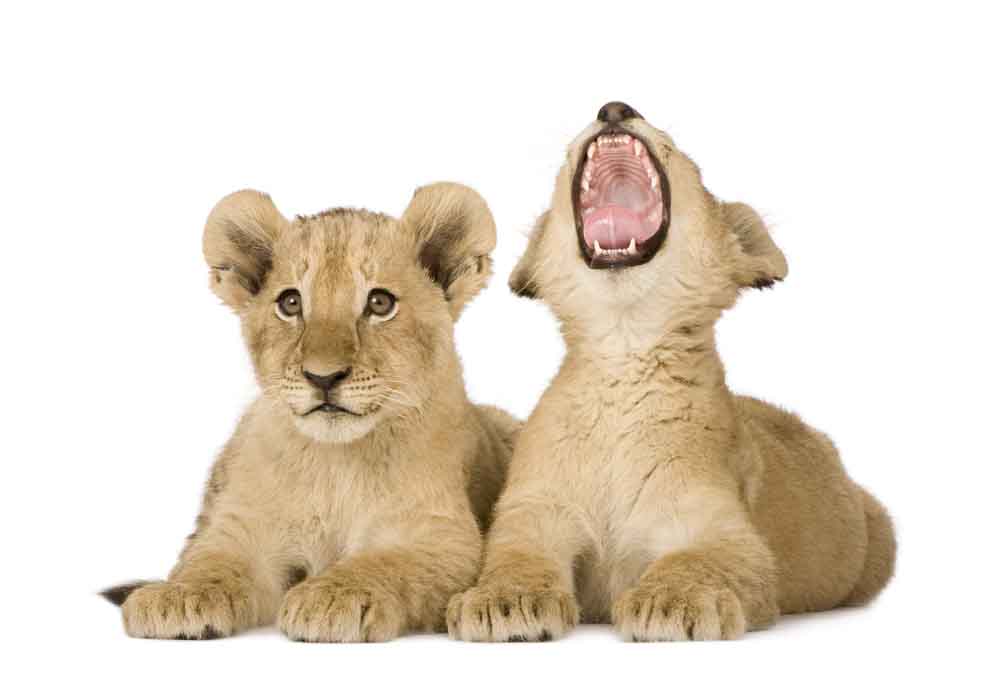 Family judges will approach pre-nuptial agreements with greater respect following a landmark Court of Appeal ruling in a 'big money' divorce case. The Court agreed with Lord Phillips' opinion in Radmacher v Granatino that failing to honour such agreements, if reasonable and freely entered into, on the basis that the Court knows best would be both 'paternalistic' and 'patronising'.
The case concerned a middle-aged former couple who had been married for over 20 years and had three adult children. Their matrimonial assets were valued at £273 million. Much of that sum was family money inherited by the husband, a Swedish national, who had increased his fortune by successfully investing in property. On the day before their wedding in Stockholm, they had signed a pre-nuptial agreement to the effect that their assets would be kept entirely separate throughout the marriage.
Following their separation, the husband had offered the wife £38 million in cash and a stake in his company. That was well in excess of her assessed needs, which came to £22 million, and was also substantially more than she would have been entitled to on a strict application of the agreement. The husband's approach was broadly accepted by a family judge, who awarded the wife a £51 million lump sum and a substantial shareholding in the company.
The wife challenged the award on the basis that the agreement should have been entirely ignored, in that she had not received legal advice before signing it, and that the equal sharing principle should have held sway. She sought an increase of her award to £116 million, which would still have left the husband with the lion's share – 57.5 per cent – of the overall pot.
In dismissing her appeal, however, the Court noted that the judge had described her attempt to claim ignorance of the agreement's wording and effect as dishonourable. She had fully appreciated the implications of the agreement, which was in effect part of their marriage, metaphorically taken with them wherever they went. She had taken an autonomous decision to enter into an agreement that was both commonplace and binding in Sweden and it could not be ignored simply on the basis that family judges know best.
The wife had also complained that the shares that formed part of her award could not readily be converted into cash and she had thus been denied a clear exit route from the husband's financial domain. The Court accepted that that part of the award was not ideal and urged the former couple to seek a better solution by agreement or mediation.
Says Mauro Vinti, Partner
A well-constructed and executed pre-nuptial agreement can be valuable for future protection. Contact us for advice.
There can really be no excuse for a modern employer not to have in place comprehensive anti-discrimination policies that are fully understood by all workers. In one case that illustrates the consequences of failing to comply with the law in this respect, a transgender sales assistant who was subjected to playground-style bullying whilst working for a major retailer has been awarded almost £50,000 in compensation (De Souza E Souza v Primark Stores Limited).
The worker had been dressing as a woman on a permanent basis for almost 15 years before the retailer employed her. Although her male birth name appeared on her passport and other documentation, she made it clear during her interview that she wished to be addressed by her preferred, female name. Both names were, however, entered on the retailer's computer system and, despite her protests, one of her supervisors persistently called her by her birth name.
The woman had been in the job for about three months when her transgender status became widely known amongst her colleagues. A series of incidents followed, in one of which a co-worker commented on her deep voice and sprayed male perfume in her direction, causing her to cough. In another, when she was fixing her makeup in the women's toilets, a colleague commented that there were 'no ladies in there'. She had also overhead colleagues referring to her as 'evil' or 'a joke'. She became so upset by her treatment that she ultimately resigned.
After lawyers launched proceedings on her behalf, an Employment Tribunal (ET) found that she had been constructively dismissed after enduring harassment and direct discrimination due to her gender identity. Despite her complaints, including to the police, her employer had done nothing to assist her, merely telling her to calm down and that she was drawing attention to herself.
She had been bullied out of a job she loved and the injury to her feelings was severe. The discrimination had made her feel insecure about her gender identity with the result that she had been prescribed anti-depressants and was unable to work for a considerable period following her dismissal.
She was awarded total damages of £47,433, made up of £20,000 for lost earnings, £25,000 for injury to feelings and interest. The ET recommended that the retailer put in place a training regime and a written policy instructing its managers how to deal appropriately with new or existing staff who are transgender or who wish to undergo gender reassignment.
Employers should make sure they have up-to-date anti-discrimination policies in place and that these are effectively enforced. Contact Samantha Glynn on 0121 698 2200 if you would like advice on this topic.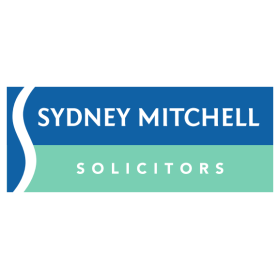 Every family is different whether they are married, live together, have children, are childless or same sex. Why then should there be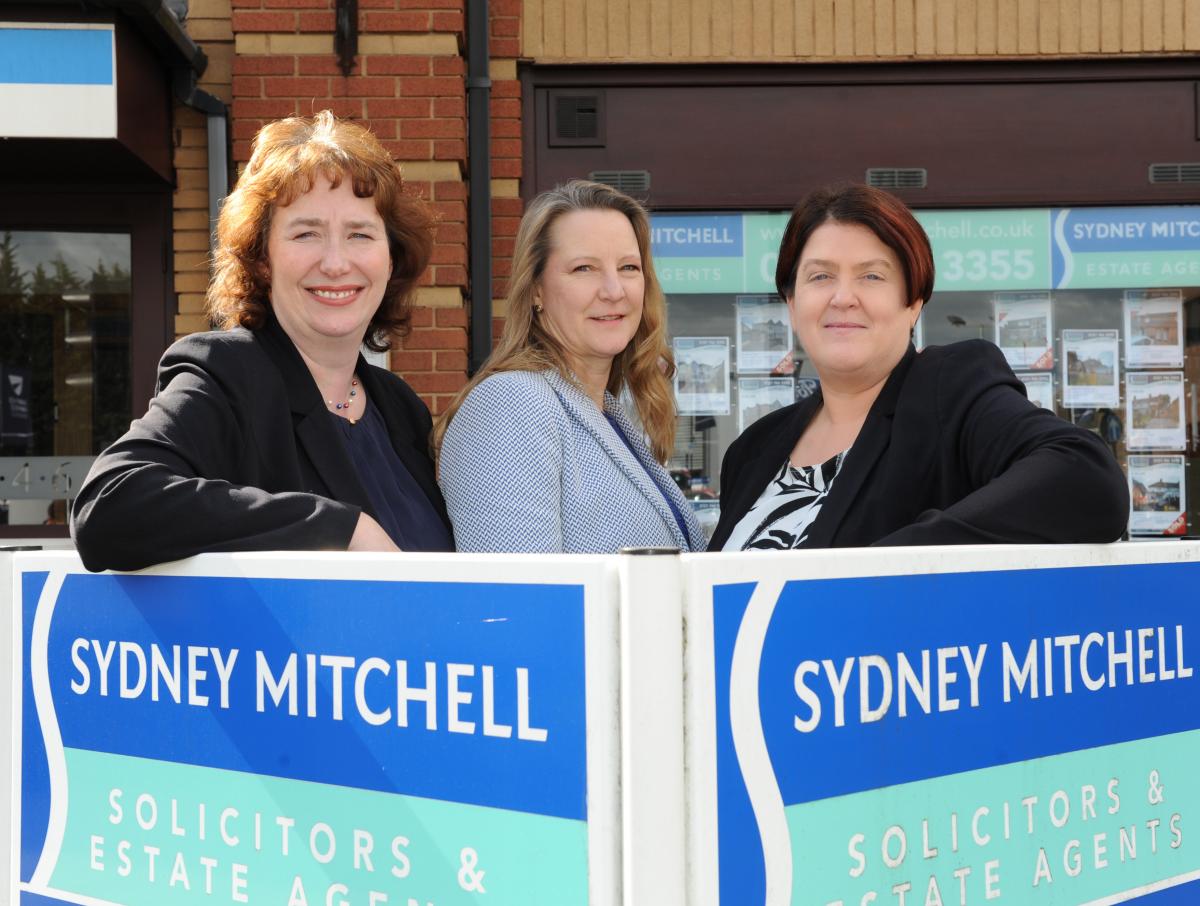 only one option i.e. the court, to help families when relationships come to an end or when families want to agree what should happen if a relationship comes to an end.
Collaborative law has been around for over 10 years. It puts families in control of how children and assets are going to be dealt with if the family are no longer going to live together. It excludes court involvement, except to approve what the parties have agreed. It is entirely private. It is non-confrontational, but it still involves lawyers and other professionals in helping families make arrangements. It is completely transparent. Discussions take place in meetings with all parties including lawyers so.
Frankly, it works. It is harder to lose sight of trying to reach an amicable solution when you sit in a room together. You are in control of the agenda so that you can prioritise matters that are important to the family.
The collaborative process can also be used at the start of a relationship in order to negotiate and agree a pre-nuptial agreement or living together agreement in anticipation of marriage, cohabitation or a civil partnership.
We have a collaborative lawyer at each of our offices.
If you wish to discuss this process in any more detail or to see if it is suitable for you please look at the video on the attached link https://www.sydneymitchell.co.uk/services-individuals/family-law/separation-and-divorce/collaborative-law or contact Judi Wood, Amanda Holland or Teresa Mannion on 0121 700 1400.
Former couples can obtain divorces in almost any country to which they have a sufficiently close connection and that is a frequent source of jurisdictional disputes. In one case, the High Court found that a woman had wrongly been granted an English divorce after her marriage had already been brought to an end by a French court.
The ex-couple, who had two children, were French nationals but had homes in both England and France. Some years after their separation, the husband obtained a divorce in France. The wife, who had settled in England, obtained a decree nisi from an English court about a year later. That decree was later made absolute.
The husband's application to have the French divorce recognised in England was subsequently upheld by a district judge. The wife, however, appealed on the basis that she had not received proper notice of the French proceedings and that the husband was aware of the proceedings in England. She argued that, in those circumstances, the English decrees should be allowed to stand.
In dismissing her appeal, however, the Court found that she had chosen not to take part in the French proceedings, although she had known about them several months before the French divorce was finalised. There was evidence that the English court did not have all relevant information before it when it granted the decrees. In those circumstances, the French divorce had rightly been recognised in England and the decrees nisi and absolute were null and void.
For help or advice on divorce related matters, contact Teresa Mannion or a member of the Family Law Team on 0121 756 3300. t.mannion@sydneymitchell.co.uk
On 8 February, the Employment Rights Act 1996 (Itemised Pay Statement) (Amendment) Order 2018 was laid before Parliament. The Order, which is due to come into force on 6 April 2019, makes changes to the information that must be shown on the payslips of employees whose wages vary depending on the amount of time they have worked.
Currently, payslips need only show details of the employee's gross wages or salary, any deductions made from the gross figure, and the net amount of wages or salary payable. From 6 April 2019, where the employee's wages are dependent on how much time they have worked, the total number of hours worked must be shown either as a single aggregate figure or as separate figures for different types of work or different rates of pay.
The change should make it easier for employees to check the accuracy of their pay and to easily identify if they have been paid the National Living Wage or the correct rate of the National Minimum Wage for the hours worked.
In addition, the Government has introduced the Employment Rights Act 1996 (Itemised Pay Statement) (Amendment) (No. 2) Order 2018, which extends the right to receive a payslip to all workers from 6 April 2019.
For help or advice on this or other related employment law matters, please speak to Samantha Glynn on 0121 698 2200 or email. s.glynn@sydneymitchell.co.uk
The Employment Rights (Increase of Limits) Order 2018, which details the annual inflation-linked changes in limits on the compensation amounts which can be awarded by an Employment Tribunal (ET), has been laid before Parliament. The new rates will apply where the appropriate date falls on or after 6 April 2018.
The main changes are:
The maximum amount of a week's pay for the purpose of calculating a redundancy payment, or for various awards including the basic or additional award of compensation for unfair dismissal, increases from £489 to £508. The maximum award of an employee's statutory redundancy pay therefore increases from £14,670 to £15,240;
The minimum amount of compensation where an individual is found to have been unlawfully excluded or expelled from a trade union increases from £9,118 to £9,474; and
The statutory maximum compensatory award for unfair dismissal increases from £80,541 to £83,682.
There is no statutory cap on the amount an ET can award in discrimination cases.
See http://www.legislation.gov.uk/uksi/2018/194/pdfs/uksi_20180194_en.pdf for full details of the changes.
For Legal help and advice on employment matters, please contact Samantha Glynn s.glynn@sydneymitchell.co.uk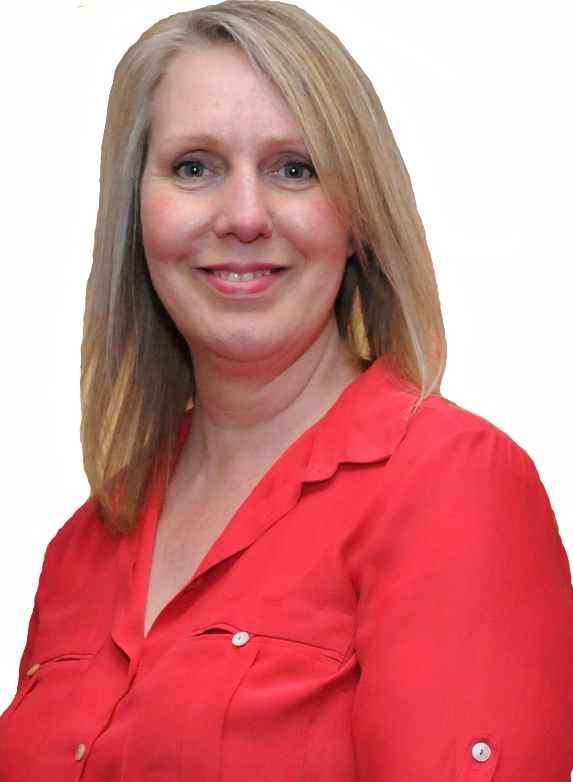 Buying a printed will form from a shop and filling it in yourself may sound like a smart way of saving a little money on lawyers' fees – but it most certainly is not. The point was made by a High Court case in which a woman fed the fire of a family dispute by signing three such forms without taking any legal advice.
The woman signed the three purported wills four years apart. By the time she made the last one, she was said to have been diagnosed with Alzheimer's disease. All three wills were in similar, but not identical, form. After gifts to her children, she directed that her home be sold and the proceeds paid to her brother.
The brother applied to the Court for a grant of probate, but without specifying which of the wills he considered to be valid. The woman's son disputed the validity of all three wills on the basis that they had not been executed in accordance with the strict requirements of the Wills Act 1837. In particular, it was argued that two witnesses whose signatures appeared on the wills had not been present when the woman herself signed them.
In ruling on that issue, the Court noted evidence that the woman was entirely housebound when she signed the two later wills. It found that her brother had fabricated evidence that she had travelled by car to the witnesses' home in order to sign the wills in their presence.
There was evidence that, by then, she did not travel in cars and the brother had had several opportunities to procure her signature on the wills when alone with her. In respect of the last of the three wills, however, the Court found that the evidence of defective execution was not powerful enough to overcome the legal presumption that it was valid.
The son also claimed that his mother was not of sound mind when she signed the wills, and that the brother had brought undue influence to bear upon her. Those claims would be tried at a further hearing.
Contact Tracy Creed or Kam Majevadia on non-contentious or contentious probate matters. t.creed@sydneymitchell.co.uk or k.majevadia@sydneymitchell.co.uk
Children thrive best when they have ready contact with both their parents. However, as one case involving the eight-year-old son of Polish parents showed, difficulties frequently arise where one parent wishes to relocate overseas.
The end of the parents' relationship was acrimonious and their son had suffered a degree of emotional harm as a result. However, they had settled into shared care arrangements in England before the mother formed a new relationship with a successful businessman who lived in Poland. She applied to a family judge for permission to move back to her homeland with her son.
Her proposal was met by the father's fierce resistance and, in refusing permission, the judge was highly critical of the mother. Amongst other things, he found that, in presenting her son as an ill child, she had deliberately exaggerated or invented his psychological problems in an attempt to add weight to her case.
In upholding the mother's appeal against that decision, the High Court recognised that it was a difficult and finely balanced case. However, the judge had left various relevant factors out of consideration, in particular the profound difficulties that the mother would encounter in maintaining her new relationship if she had to remain in England and the likely impact of that on her son.
There was a lack of balance in the judge's findings in respect of the mother's alleged medicalisation of her son; there had been no assessment of her ability to make a living in England and insufficient weight had been given to her history of promoting contact between her son and his father. In the circumstances, the mother's application to relocate was remitted to a different judge for reconsideration.
Contact Amanda Holland or a member of our family team on 0121 698 2200
Pages