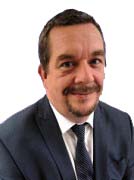 Do you have a relative receiving care in Wales due to their physical or mental health problems?
Have they never had an assessment for Continuing Health Care (CHC) funding or been incorrectly assessed and refused CHC? If this is the case then they may be wrongly paying for their care.
The Welsh Government has announced a deadline of 1 October 2015 to register any new claim for periods of care between 1 August 2013 to 30 September 2014. After this deadline you will NOT be able to make any claim regarding wrongly paid care home fees for all or part of that 13 month period.
Sydney Mitchell LLP has the skills, experience and expertise to assist and support families in making retrospective claims for care funding.
NHS Continuing Health Care is available to anyone whose primary need is medical care rather than social care. This primary need can be either physical or mental health based or, as is often the case, a mixture of the two. It is irrelevant whether this care was given in a Care Home setting or in their own home. This applies even if the person receiving care has since passed away.
If you or a relative have been receiving care during the period between 1 August 2013 and the 30 September 2014 in Wales, then you may be eligible for a reimbursement of some or all of those care fees. This could result in a recovery of over £40,000.
It is essential that you act now. The deadline of the 1 October 2015 is looming. After this date you will no longer be able to make a claim.
Call our specialist NHS Continuing Healthcare team today on 0121 746 3300 for an initial assessment and to discuss the claim process or fill in our online enquiry form.