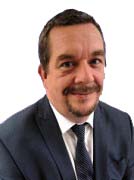 Following the deadlines set for retrospective claims of September 2012 and March 2013 the NHS commissioning teams were inundated with appeals. In many areas these cases have only just started to be reviewed.
Unfortunately the Care Commissioning Groups (CCGs) and Commissioning Support Units (CSUs) in many cases failed to secure the documents necessary to evidence these claims at the time the claims were submitted.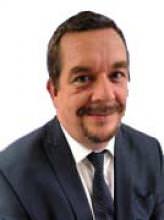 These delays have led to reviews having to be undertaken based on minimal evidence as many Care Homes or Providers of Care in the Community have destroyed their records (which they are only obliged to keep for 5 years). The CCGs and CSUs are simply saying there are no evidenced needs and on this basis are declining to award retrospective CHC funding.
Even where retrospective CHC funding has been awarded, the CSUs have then requested proof of expenditure for the care periods in question. Again this is often difficult to provide due to the care home records and bank records being destroyed in the interim.
No advice was given to people when lodging appeals that they should endeavour to preserve records to substantiate their claims. No one could foresee that a claim lodged in 2012 may not even be reviewed until 2015/2016 and that crucial evidence may be destroyed in the intervening years due to a lack of positive action by the CCGs.
Family's recollections of the care needs of their relatives are important and should be given greater weight in the absence of other information. This is not always the case, being considered to be unreliable, and family's memories too subjective to be considered in the same way as documented evidence.
At Sydney Mitchell we have experience in pulling together fragmented evidence, and family's oral and written recollections and structuring them effectively within the constraints of the CHC criteria to provide a strong case in supporting these applications.
We can assist with gathering whatever information may still be available to families from care providers and financial institutions and can assist in the preparation for upcoming reviews, or in appealing decisions made under these circumstances. Contact Paul Gill on 0121 746 3300 p.gill@sydneymitchell.co.uk for help and guidance or complete our enquiry form.
Other related articles:
http://www.sydneymitchell.co.uk/news/retrospective-chc-appeals