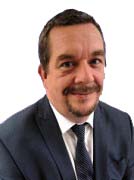 The tired old adage fail to prepare: prepare to fail, still has strong element of wisdom to it. Many people suffer from degenerative illnesses, such as Parkinson's disease. Specialist support groups help and assist many sufferers and can give an enhanced understanding of the illness that they or their loved one are suffering from. People often still do not want to address their concerns about the future, as if by acknowledging these concerns it might in some way cause the worst to happen. Failure to discuss the situation and take decisions regarding one wishes for the future (and planning for them) can often have catastrophic results.
We always hope tomorrow will be fine however, with diseases such as Parkinson's this is not always the case. Sudden rapid changes in presentation, the potential side effects of medication, and deterioration of the condition can impact on movement, communication, and cognition. In addition the development of Parkinson's dementia or Lewi Body type dementia often leave suffers and their families vulnerable and dealing with several different departments of the NHS and care system.
At Sydney Mitchell we are experienced and skilled in assisting sufferers and their families planning for their future legal needs.
Our team of experienced solicitors and healthcare staff can offer:
Sensible and sensitive advice in respect of wealth and asset management and preservation
Advice in relation to Wills & Trusts including those helping to protect assets
Advice in respect of Lasting Powers of Attorneys. These are documents which allow you to appoint people you trust to assist you with your finances and health and welfare issues or even make decisions on your behalf if you are unable to do so
Advice and advocacy services in relation to all aspects of care funding advice and financial assessments
Advice and advocacy services relating to Continuing Health Care funding including representation at CHC assessment meetings
Sadly many suffers of Parkinson's disease at some point require a high level of nursing care whether at home or in a care placement. We can guide you through the maze of options available.
All too often sufferers do not have their continuing healthcare needs recognised in a timely manner. Leaving them condemned to using their own assets to fund their care or relying on top up payments from family member's to maintain placements in care settings.
With forward planning some assets can be preserved and income maximised allowing a greater choice of care options both in a person's own home or other care settings.
For more information on the above, please contact Paul Gill on 0121 746 3300 or email p.gill@sydneymitchell.co.uk