Christmas - Eat, drink and be merry, for tomorrow.....You may be facing a claim!
As arrangements for our various Christmas or New Year parties are approaching the final planning stage, our employment team at Sydney Mitchell LLP Solicitors, take a light hearted look at the pleasures and potential pitfalls of an office "Do" and provides a gentle but sobering warning in an effort to prevent things getting out of hand.
Bah Humbug? … No, not a bit of it. Anyone who knows either Dean or Jade will confirm that they are at the front of the queue where good food, wine and company is on offer.
Having survived many years of office Christmas parties we feel that we are well qualified to offer what we hope is a helpful guide to acceptable behaviour and point out a few potential "hotspots!"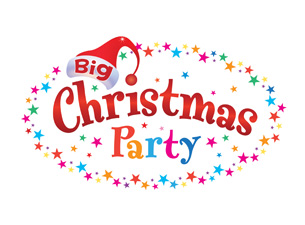 Have you ever woken up the morning after the works party and wondered who and where you are? Ever returned to work in the New Year and walked past a line of staff who are staring grimly at their computer screens and refusing to respond to your cheery "Happy New Year?"
If so, then read on ... this Article is for you.
As an employer organising any type of social function you have to remember that you could be potentially held liable for the actions of your staff. An article lobbed playfully across a room at the Christmas lunch could leave you liable for damages and/or personal injury. This is obviously bad news.
Remember to invite everyone
Those members of staff who are on maternity or sick leave can easily be forgotten when it comes to parties and Christmas bonuses and failure to include them could lead to accusations of discrimination – yes it has happened!
Catering – Have you considered all attendees?
i.e. remember vegetarians and coeliacs and also remember to provide soft drinks for tee-totallers, under age members of staff and those whose religion forbids the consumption of alcohol.
Party "Policy"
It would be wise to display this on your intranet or staff noticeboard so that acceptable levels of behaviour are clearly understood from the outset.
Photocopiers
Always best to keep them in a locked room or isolate the power – avoids temptation – nuff said!
Transport facilities
If your budget permits, consider providing alternative transport facilities for your staff. Whether you bus 'em in and bus 'em out is a matter for you but it could prevent accidents, potential claims and consequent absenteeism.
As function organiser you will be busy and you may not always spot the person who (despite several glasses of wine) does not want to leave their Ford Focus in the NCP overnight.
Under-age drinking
Clearly stipulate this will not be tolerated in your party policy and, as above, provide soft drinks. There is nothing worse than leaving a venue, quietly congratulating yourself on what you thought was a successful, trouble-free evening, only to spot the 17 year old "junior" whispering sweet nothings to the water cooler in the corner of the foyer whilst clutching an empty bottle of fizz. Parental wrath should not be underestimated !!
Some

Do's

and

Don'ts

for Staff
DON'T drive the next day – you may have been bussed home at 3 am that morning but that doesn't mean you're safe to drive a few hours later that same day.
DON'T discuss work issues. When alcohol has loosened your brain/tongue what you consider to be a reasoned and constructive criticism of your immediate boss, the organisation as a whole and/or your work colleagues may come back to haunt you. 12 Barcardi Breezers, 3 Jack Daniels and a bottle of red is no excuse for telling your boss what you really think. If you wouldn't raise it at a normal work's meeting; don't do it at the office party.
DON'T be too tactile – you may have long fancied Gemma from reception or Wayne from Accounts but that last slow dance or "innocent" mistletoe kiss can easily slip over into allegations of "groping" and a subsequent harassment claim depending on the recipient's interpretation of your actions.
DO be wise before the Event.
DON'T skive off. Employers are not stupid. There is an amazingly high incidence of absences in the week before the Chistmas/New Year shut down (shopping) or on the morning of the work's party (hair appointment). A threat of a disciplinary warning in such cases concentrates the mind.
DON'T spend hours online at the office.
DO take note of your firm's Internet policy. Get off e-bay looking for that perfect "little black number" or fancy bow tie and get on with your work!
Most important of all
DON'T let this article dishearten you! Most functions are a huge success and a great opportunity to socialise and celebrate with colleagues.
We are all now going to search for our novelty Christmas jumpers and flashing reindeer antlers in readiness for our own Christmas parties.
We would like to take this opportunity of wishing you all a safe and Happy Christmas and a claims-free New Year.
Dean at Birmingham office on 0121 698 2200 or Jade Linton at our Shirley Office 0121 746 3300.